As a friendly family, we`ve got our own history – history of initiation, growing, prospering. Greeting newcomers, we`d like each of them to get familiar with how it all began. Sticking to the principle of transparency, we`re happy to tell every customer – either a new one or a repeated one – what defines us. For this reason, our whole team has found it a perfect idea to take a small interview with the Hidemont founding father – Victor Knyaz.
What and when inspired you to start leather goods craftsmanship?
I`ve been producing leather goods for more than 8 years, since 2013. And now, looking back, I find it challenging to trace when exactly I realized I`d like to devote my life to this sphere. Sometimes, simple things can have a tremendous impact on our life. I guess such a daily routine as net surfing was the pivotal moment. I accidentally visited an online shop owned by a Ukrainian girl from Odesa city who lived and created fabulous leather items in the USA. Her passionate artistry woke a great desire inside me to make something that would inspire and delight.
Why exactly leather but not any other material?
I like working with leather `cause it`s a noble material. Timeless and long-lasting. Soft and luxe. Its exceptional properties give you immense space for imagination. As a child, I used to play with a sort of leather whip – actually, it was just a long piece of leather – imagining myself a dedicated explorer of the wild. Like Indiana Jones, I was beating the long grass with a leather whip tearing through the undergrowth on the move to adventures.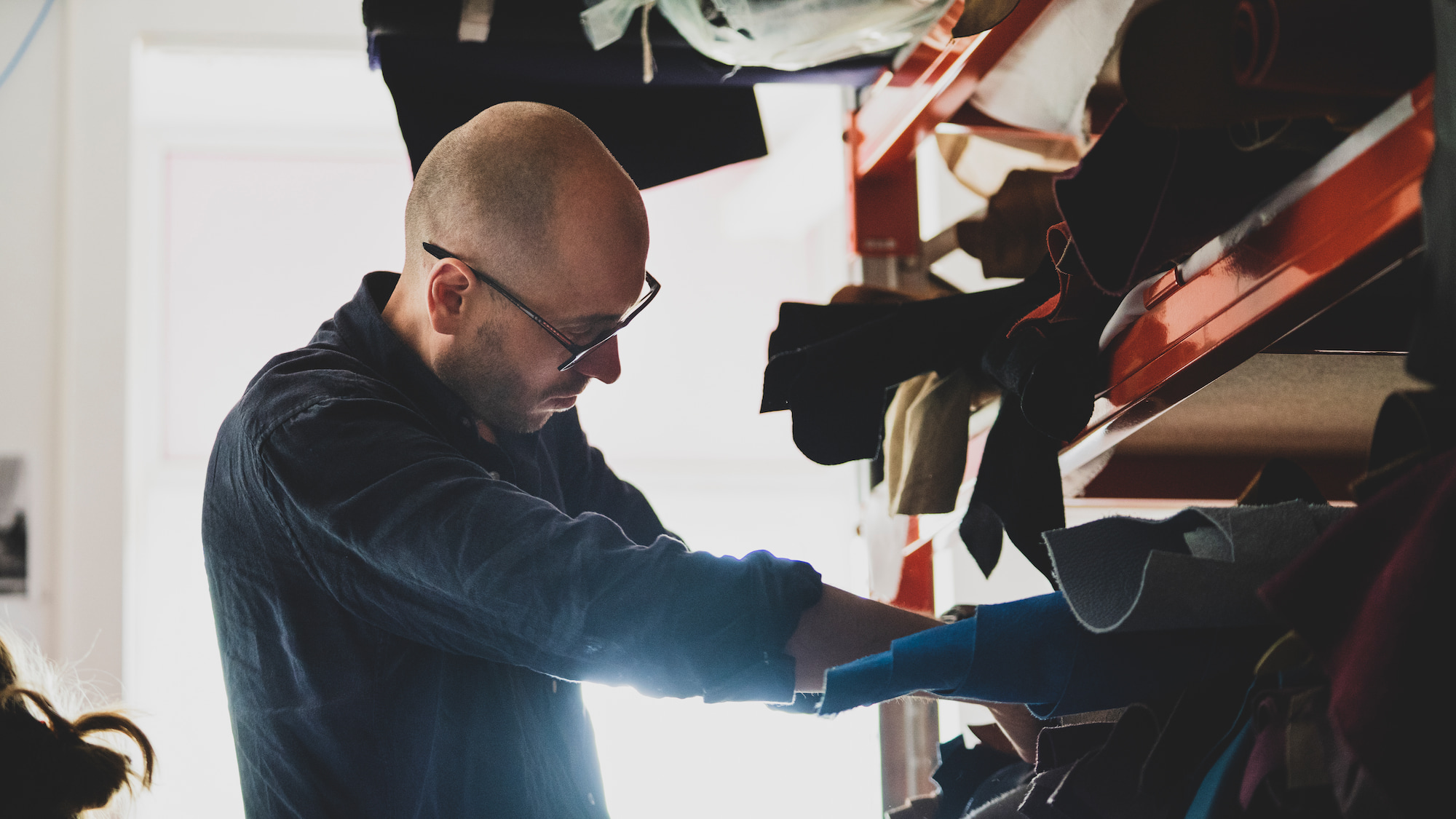 What can you tell about your start – was it easy or not?
Every start is always disappointing. At the very beginning, I had no team, no workshop, no understanding of how the market worked. I was producing leather pieces at home on a sewing machine. Because of the handmade job, it took so much time and effort, and, in most cases, it was in vain. Due to the cost price, leather items were expensive for a customer, which resulted in low sales. Later on, I faced the crucial need in a team. The process of hiring seemed to be endless `cause finding a professional seamstress was a real challenge. Step by step, I gained a few sidekicks who were then involved in the training of our future team members.
Hidemont. What does it mean?
After a while, we finally came up with the company`s name. There were many variants, so, for sure, conducting voting, we unanimously agreed on Hidemont. Hide – means leather, and mont (French) – mountain. Well, it can be interpreted in different ways. Personally, I see a symbolic meaning in those words. The better the quality of the leather is, the less we consume.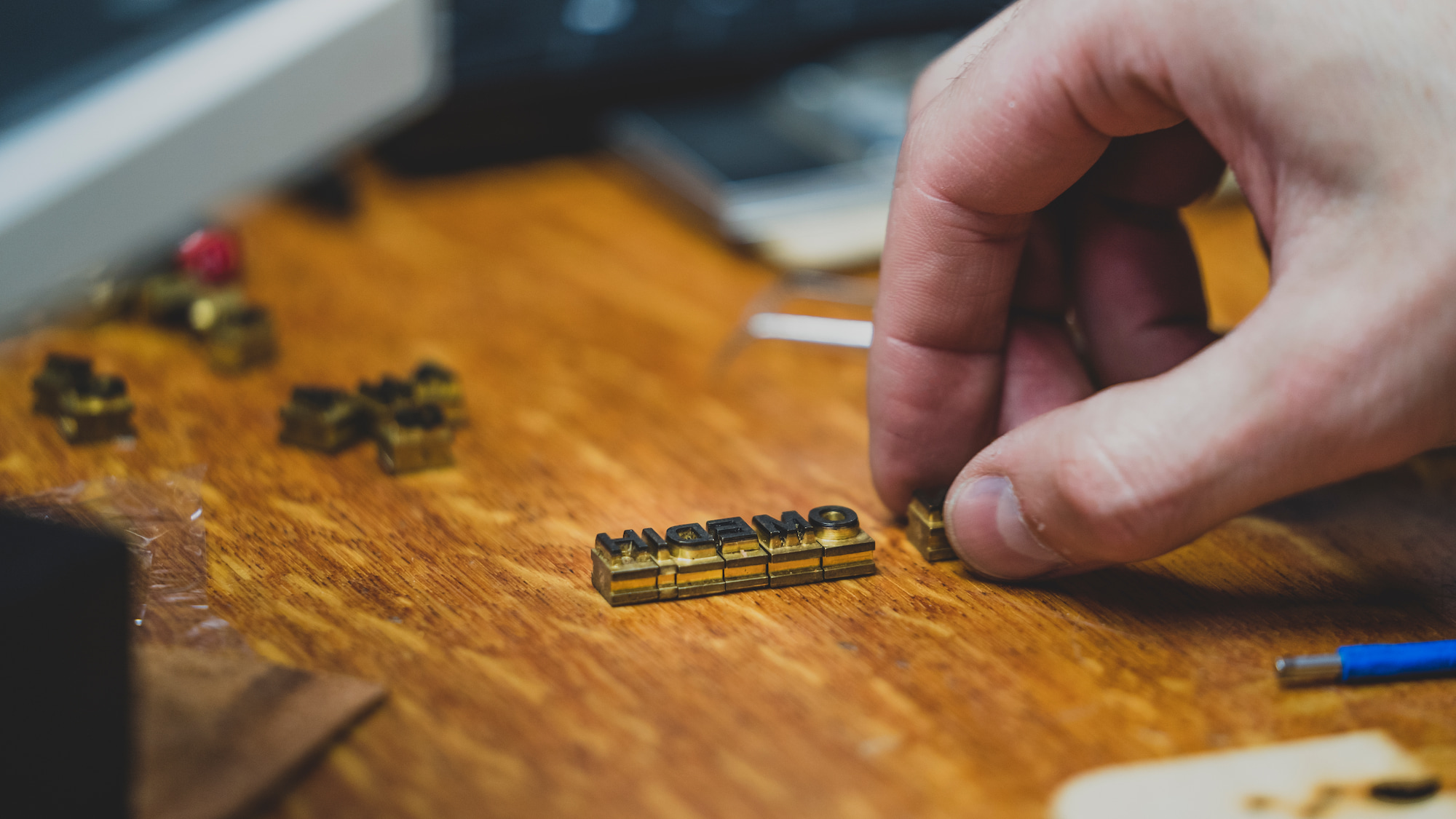 What mission does Hidemont pursue?
Hidemont strives to review common, I`d say out-of-date, approaches to craftsmanship that are followed for the sake of style. We`re all modern people, and it`s more and more challenging to satisfy our needs with just an aesthetic look. It`s not enough. Practicality, functionality, usefulness – Hidemont`s top priority that`s achieved by the exclusive properties of leather. Plus, a leather finish that ages over time with use brings a pleasant accent to the functionality – it`s soft and easy to care for. That proves to us that practicality can be stylish, too.
What about your partners?
Business ties directly affect the quality of products, so I`m very responsible when it comes to choosing leather and hardware suppliers. I cooperate with Italian leather producers that offer certified, ISO-complying hide.
What do you like in your business the most?
Let`s be frank. To be an owner of a workshop, you need to sacrifice a lot. Time. Personal space. I never have feeling that everything is solved out, so it`s time for me to have a rest. I`m constantly in search – of product and project ideas, ways of raising sales, solutions of production optimization, partners, etc. Sometimes, it`s rather stressful because you need to be flexible with customers as well as your team. You need to follow the latest market trends and immediately respond to them on the website. Developing a new product, you can never be 100% sure it will be a hit. You take a risk going through the battlefield completely blind. You do your best, test it, you try harder, and much harder. And you eventually see the result you hoped for. Then, the result even exceeds your expectations. That`s the best feeling ever.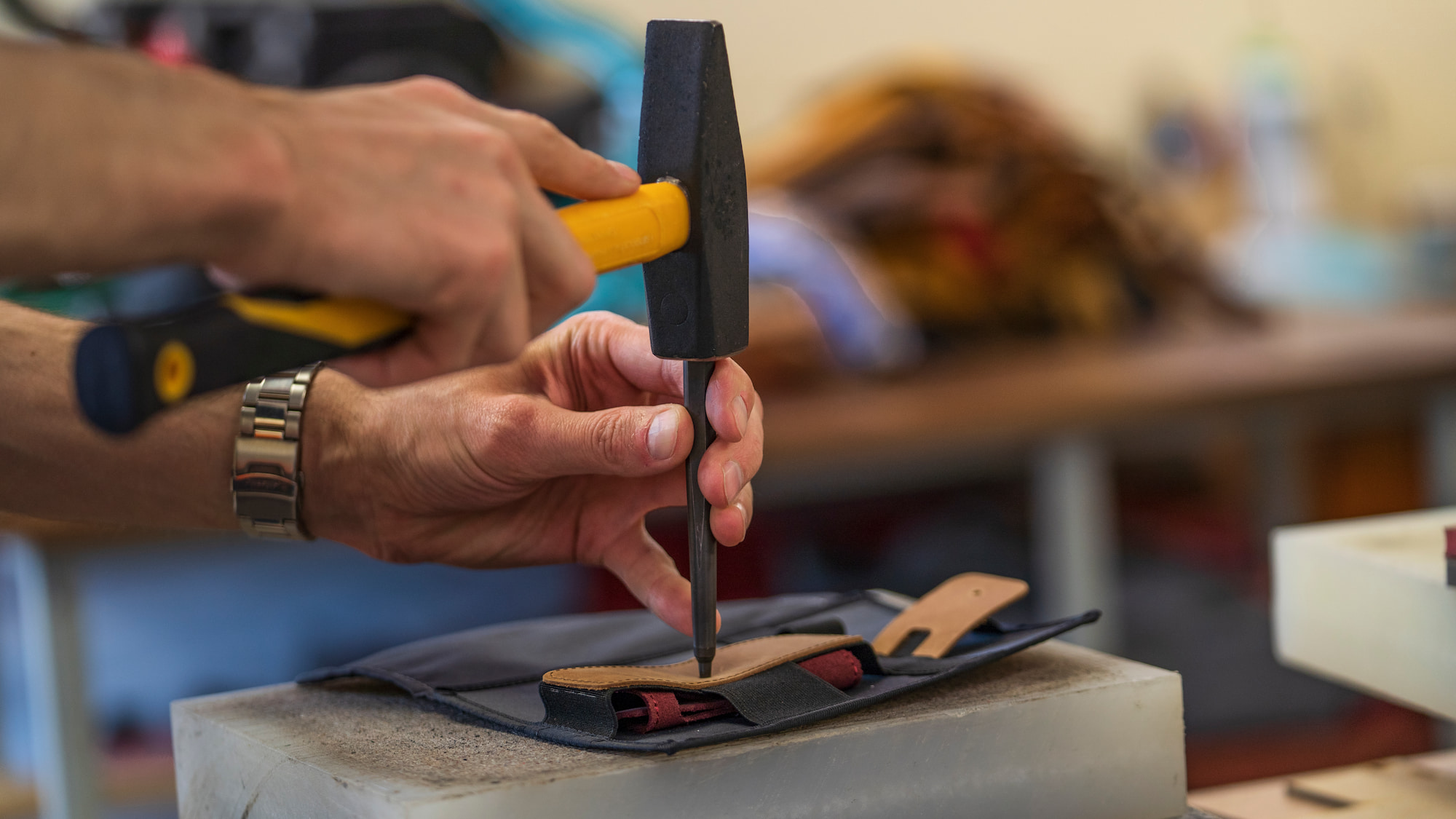 Is there any product you use daily?
I use Dante – a man`s wallet – every day. I prefer cashless payment as it`s much more convenient nowadays. But still, cash is a must for the on-the-goer. Wherever I go, I can count on this compact yet practical accessory. It holds exactly as much as I need – credit cards and "emergency" cash – secured by double snap buttons. Toss it in a shirt pocket, jeans back pocket, jacket inside pocket, backpack – it fits perfectly.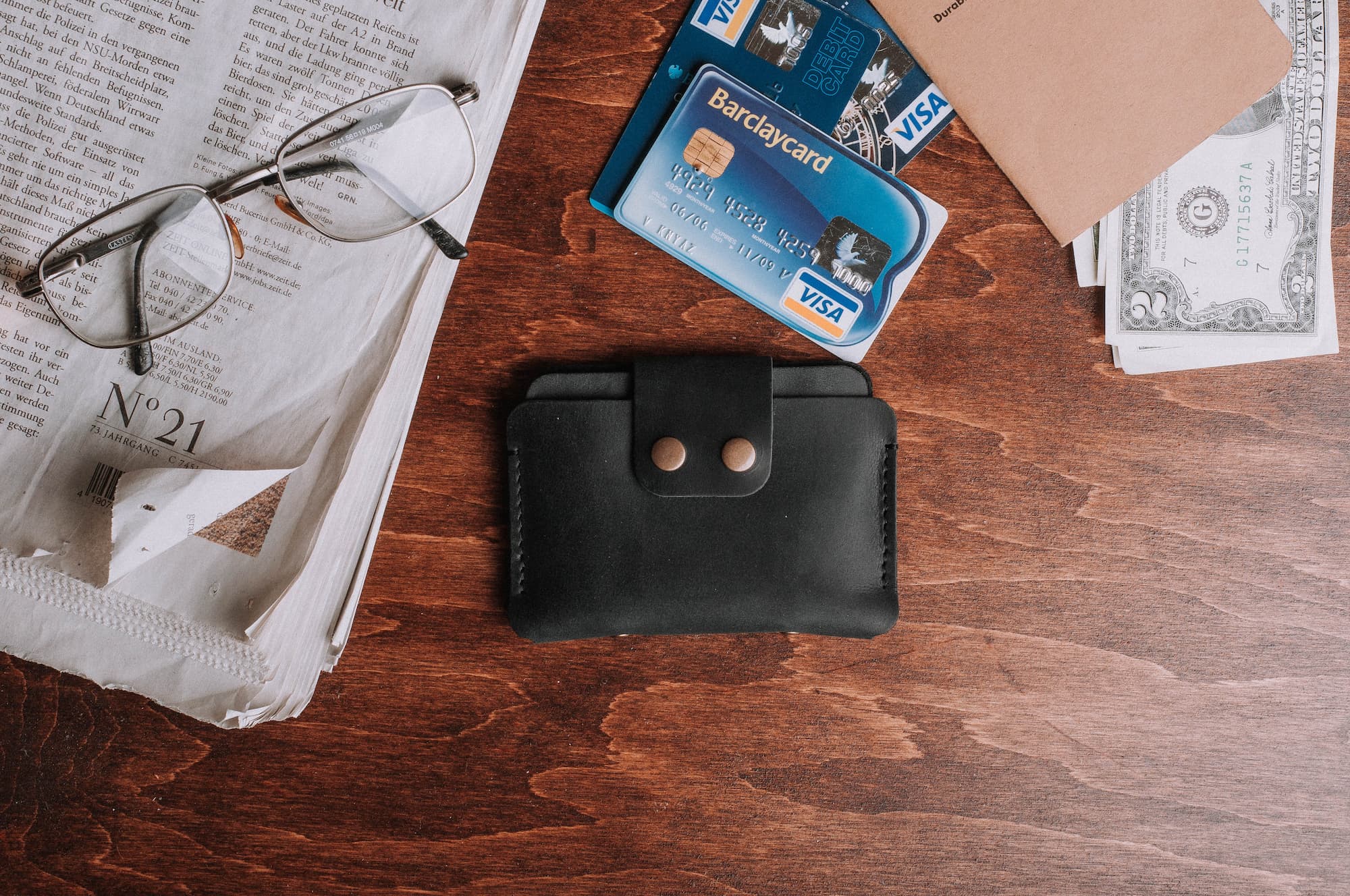 Were there any awkward incidents with customers?
Lots of `em! I remember the day when some couple came over to our workshop, and we witnessed this sort of weird conversation. "Hi. I`d like to buy these two backpacks. In this and that color," the woman addressed us, pointing at two colorful backpacks. "Hold on! Backpacks? You aren`t a backpack-lover. Just pick one of the totes," the guy objected irritably. "But I love colors the backpacks are made in, not the totes!"
Well, the customer is always right.
Another story that happened to us was when a woman came to us with an unusual problem. Apparently, when wearing a leather backpack, she sweated heavily, and the straps shed her T-shirt. That`d never happened before.
Do you know how to work on a sewing machine?
When starting the business, I had to sew on my own, and that presupposed working on a sewing machine. Well, that`s definitely not the skill I can boast of, but yes, I can sew on this machine. I enjoy sewing by hands more, though.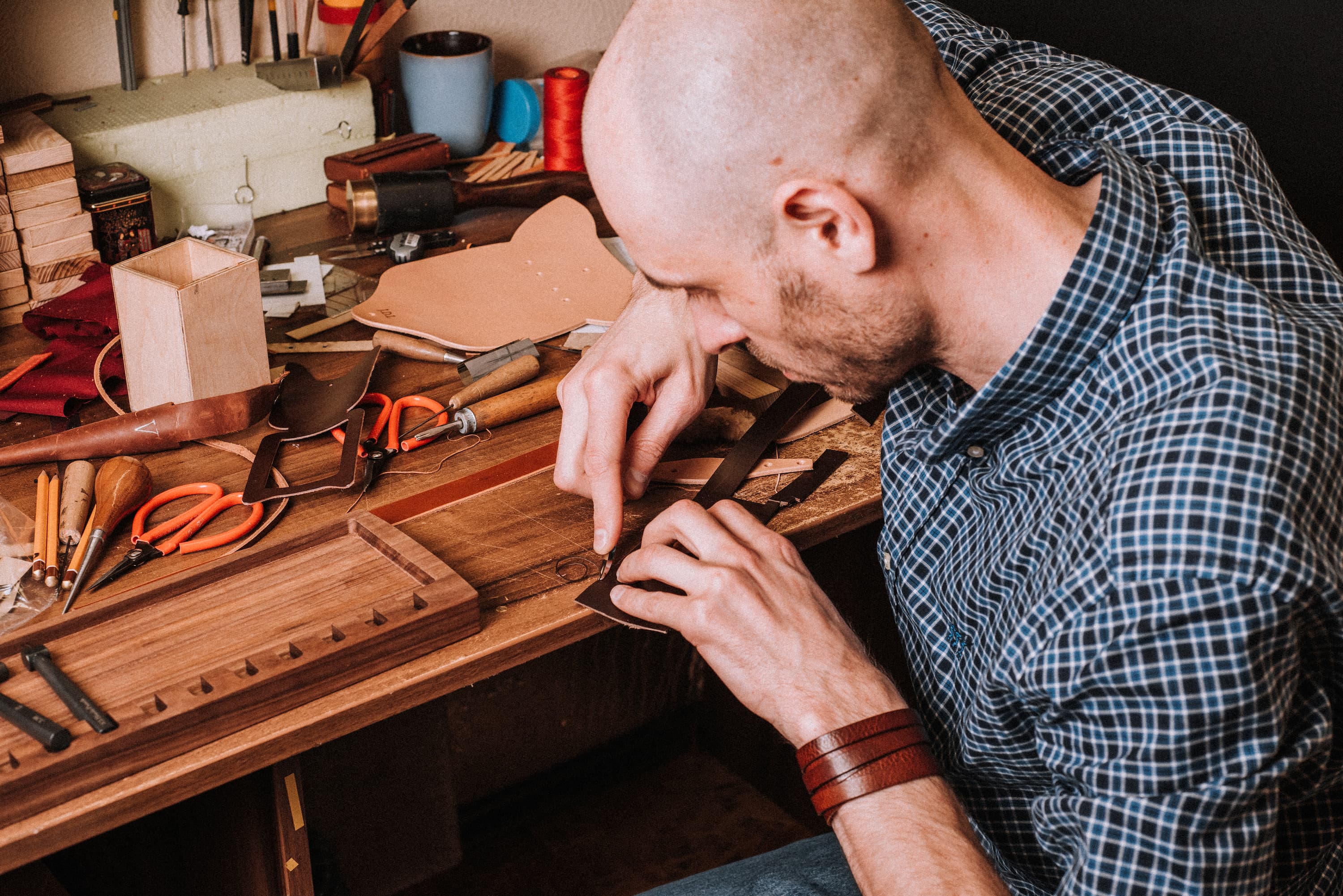 How often do you take part in the production process?
Administrative tasks – you know, making deals with partners, seeking reasonable solutions of manufacture optimization, coordinating the material supply, etc. – are time-consuming. But to be sure of the production effectiveness, you should be its integral part. So I try to find opportunities to be there, mostly when we have a hot season – before Christmas and Father`s Day.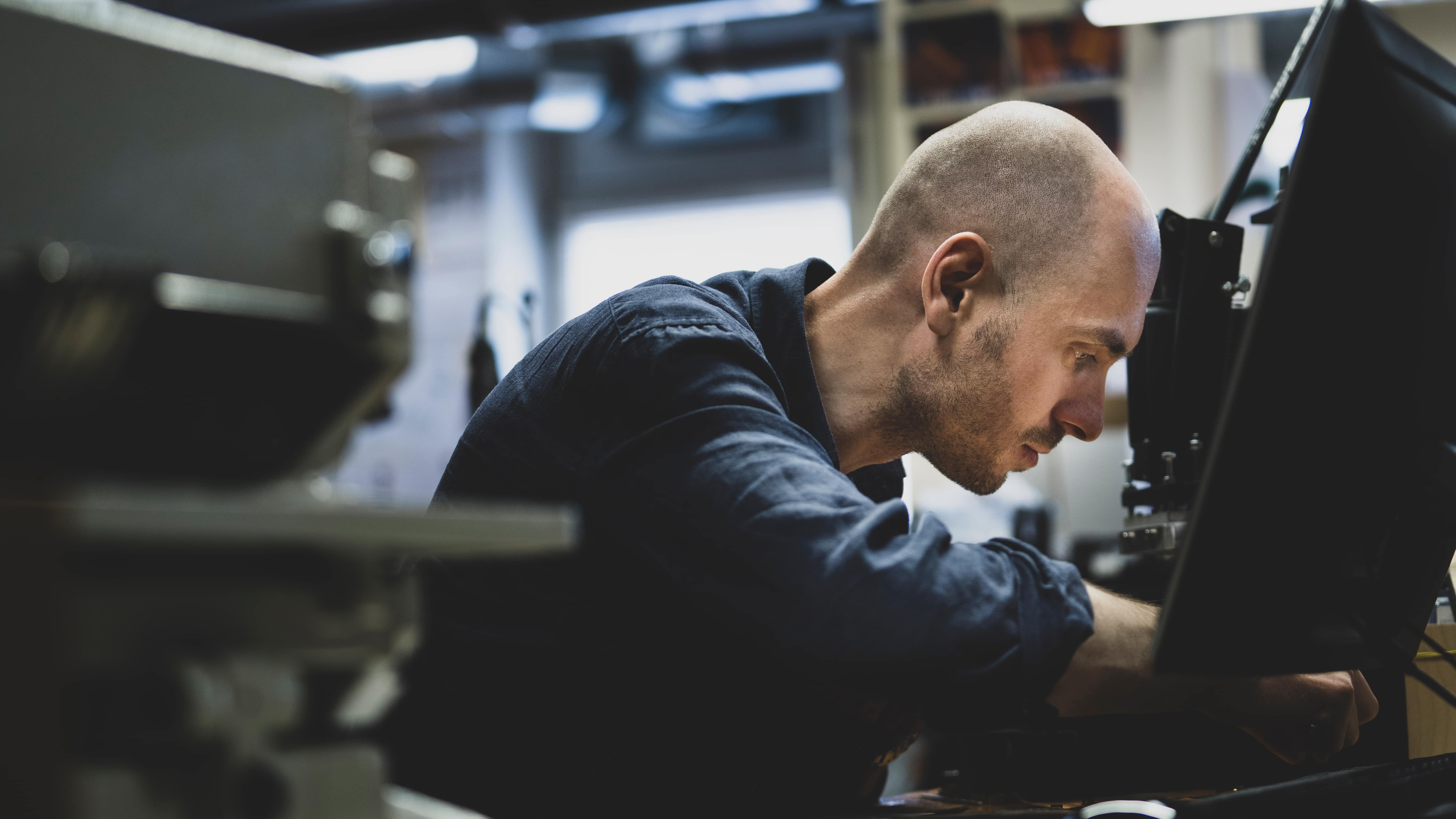 How has your business influenced your daily routine, for example, while shopping?
Significantly. When producing your own items, you start to notice the littlest details of how the products you buy are constructed. When shopping, I`m usually not sure the piece quality is worth its price. Once, I visited an Italian shoe shop that was selling at sky-high prices. And this was the shop where I came across a pair of leather shoes with unevenly glued insoles. From that moment on, I`ve been a frequent eco-goods buyer.
You`ve started with the production of accessories like wallets, bags, etc. What encouraged you to produce leather accessories for pets as well?
Perhaps, you already know that I`m a Frenchie parent. But, to be honest, at first, I wasn`t eager to get a pet, `cause it`s not just about having a small, funny creature at home, no. It`s all about responsibility 24/7. Like every caring mom who wants her kids to have only the best baby goods, you want to make your pet`s life much better, more comfortable. My little Graham inspired me to produce pet goods.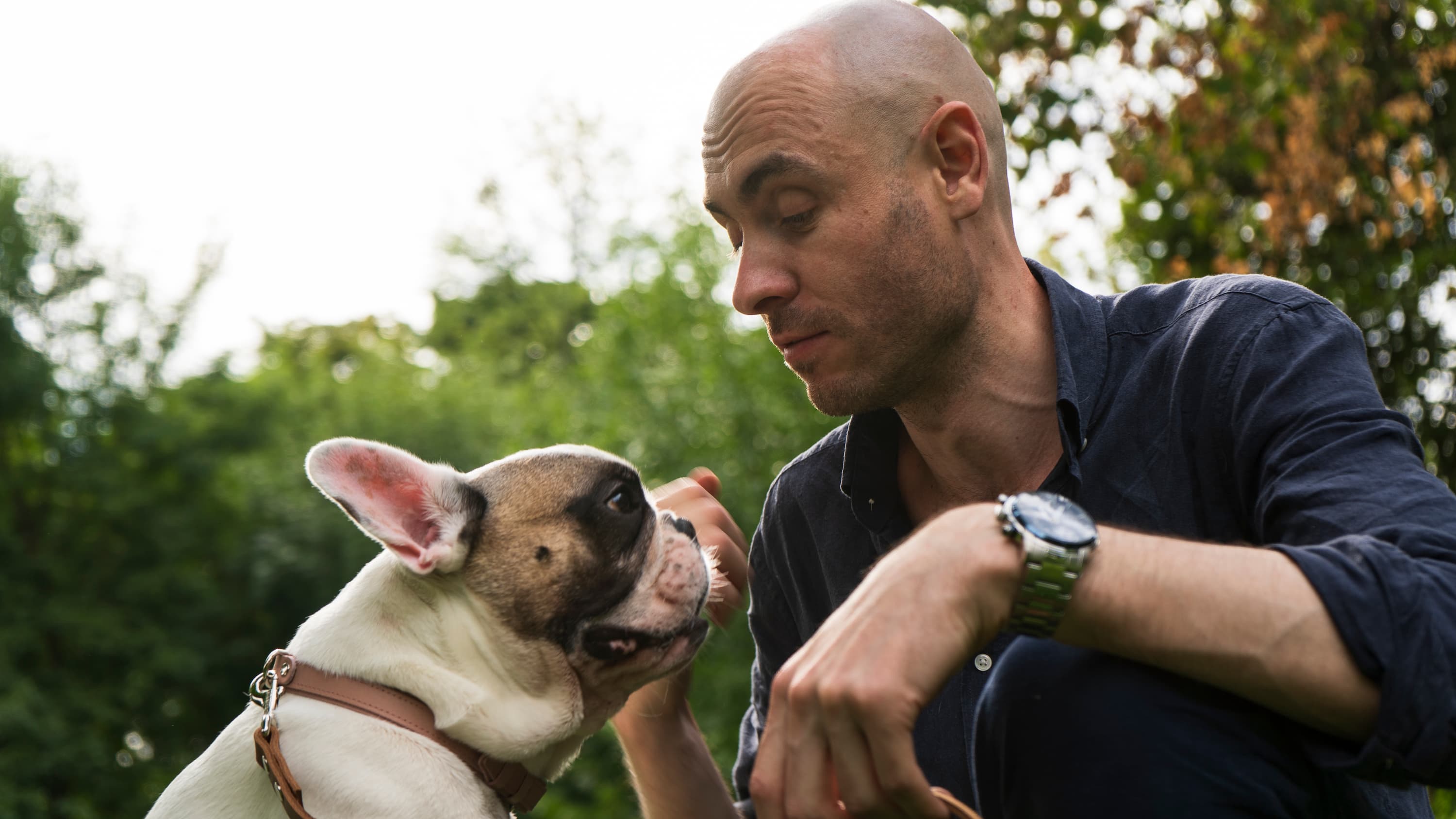 In a few years, it will be a 10th anniversary of your company. What are you expecting to mark on this special day?
I wasn`t even thinking of it. I guess realizing that you have a strong, professional, full-fledged team, all members of which are passionate about what they do, will be the best reason for celebrating.
We hope that now you feel like a part of something special being immersed in the history of our craftsmanship. Welcome to the Hidemont family!