Choosing leather goods may appear to be a challenging thing, so I`d like to shed light on leather types and their qualities to make your leather-hunting much easier. Quality of materials is the top priority for us, so all leather goods are made of tested, ISO-complying material, namely, Crazy Horse leather, pebbled leather, full-grain vegetable-tanned leather.
Whether you`ve chosen the accessories made of Crazy Horse leather or pebbled leather, be sure that they`ll serve you for years, pleasing with the natural properties. Enjoy the easy guidance on leather types all Hidemont accessories are crafted of.
Crazy Horse Leather
A distinctive feature of this leather is the "vintage texture" of the front surface – that is the feature of getting a variety of scratches, roughness, and scuffs from minor contact with hard objects. Such properties of this type of leather are irreplaceable and are often used when it is necessary to give a new product or a fashionable image a touch of brutality, a certain shade of "antiquity". If you see scratches on your leather item, it proves that it`s natural.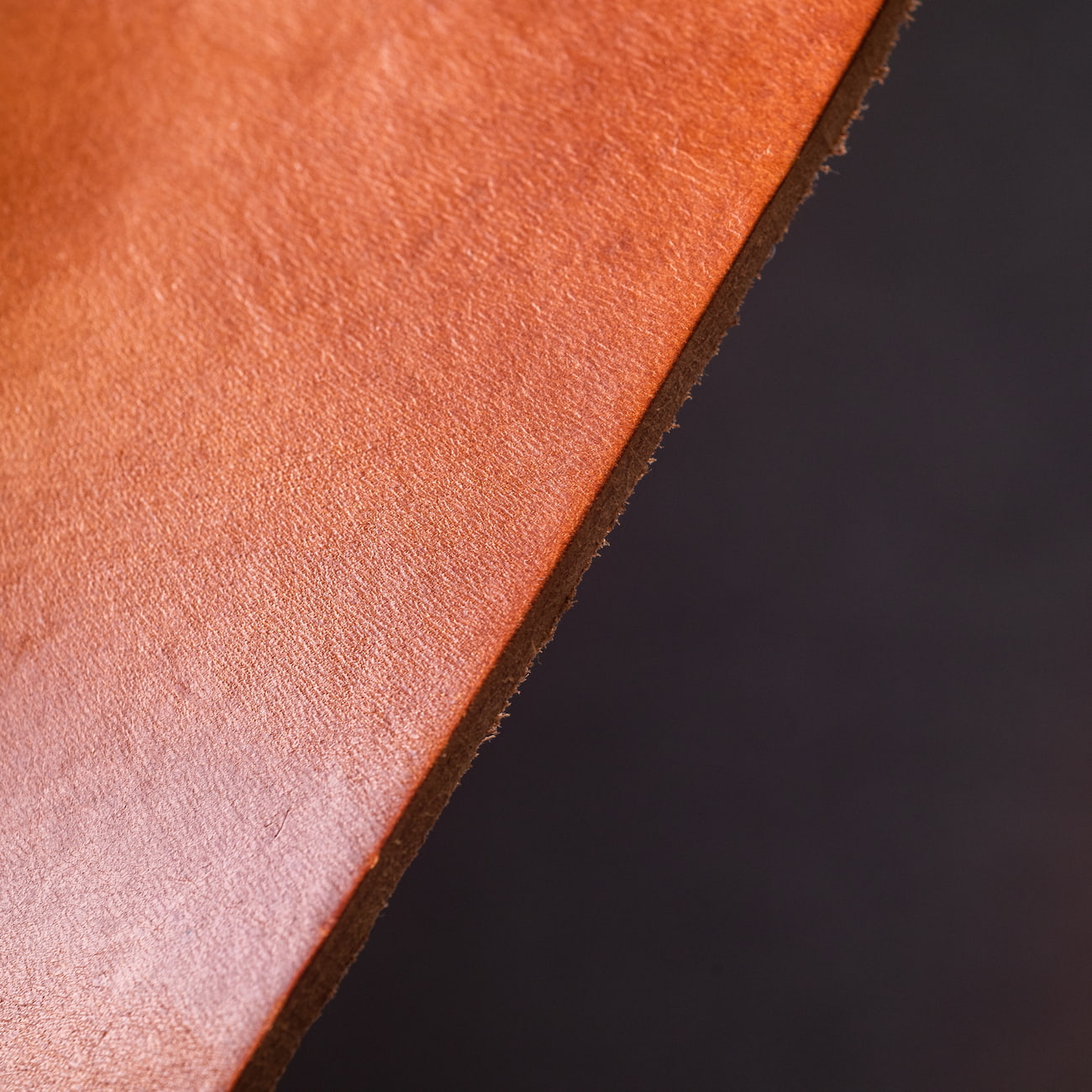 The surface of the leather is matte, with amazing tactile sensations, very susceptible to any touch, so it needs special care.
Be sure, no horse has been hurt when producing this type of leather. Such material got its name because it`s quite popular with manufacturing horse saddles. That`s why, sometimes, it`s also called saddle leather.
Important to remember that:
The texture of the Crazy Horse leather is fully revealed and gets its "vintage" look only for 15-20 days of wearing;

Be careful! At first, you should not combine things made of this leather with light clothing – due to the lack of additional varnish coating, a small shedding of leather and staining of the fabric in the places of contact is possible. After a while, the surface of the leather will naturally get "polished" and stop shedding;

The natural leather tone may differ by several tones from the one that you can see on the screen. This depends on the certain settings of the monitor and on the characteristics of the dressing and painting of each specific type of leather.
Perks of choosing Crazy Horse leather:
It`s durable and sturdy;

Soft, smooth material;

Water-resistant material;

Easy-to-care-for;

Gains a beautiful patina and rustic effect over time;

Has no distinctive or unpleasant smell;

Comes in rich nature-inspired colors;

Provides a vintage look to your everyday outfit.
What Is Pebbled Leather?
The pebbled leather is a type of genuine leather that is specially treated and has an interesting texture with an irregular pattern that resembles natural skin kinks. Genuine pebbled leather has a matte texture.
Mostly, cattle hides are used for the manufacturing of pebbled leather. It is the hide with a fat percentage of at least 20% that will have a water-repellent effect, which will allow it to be used for things that may come into contact with humidity.
This type of leather, thanks to its natural structure, is easily colored with organic non-toxic dyes that penetrate deep into the material. Thus, the products made of pebbled leather will not change their color within time, and the tanning won`t shed.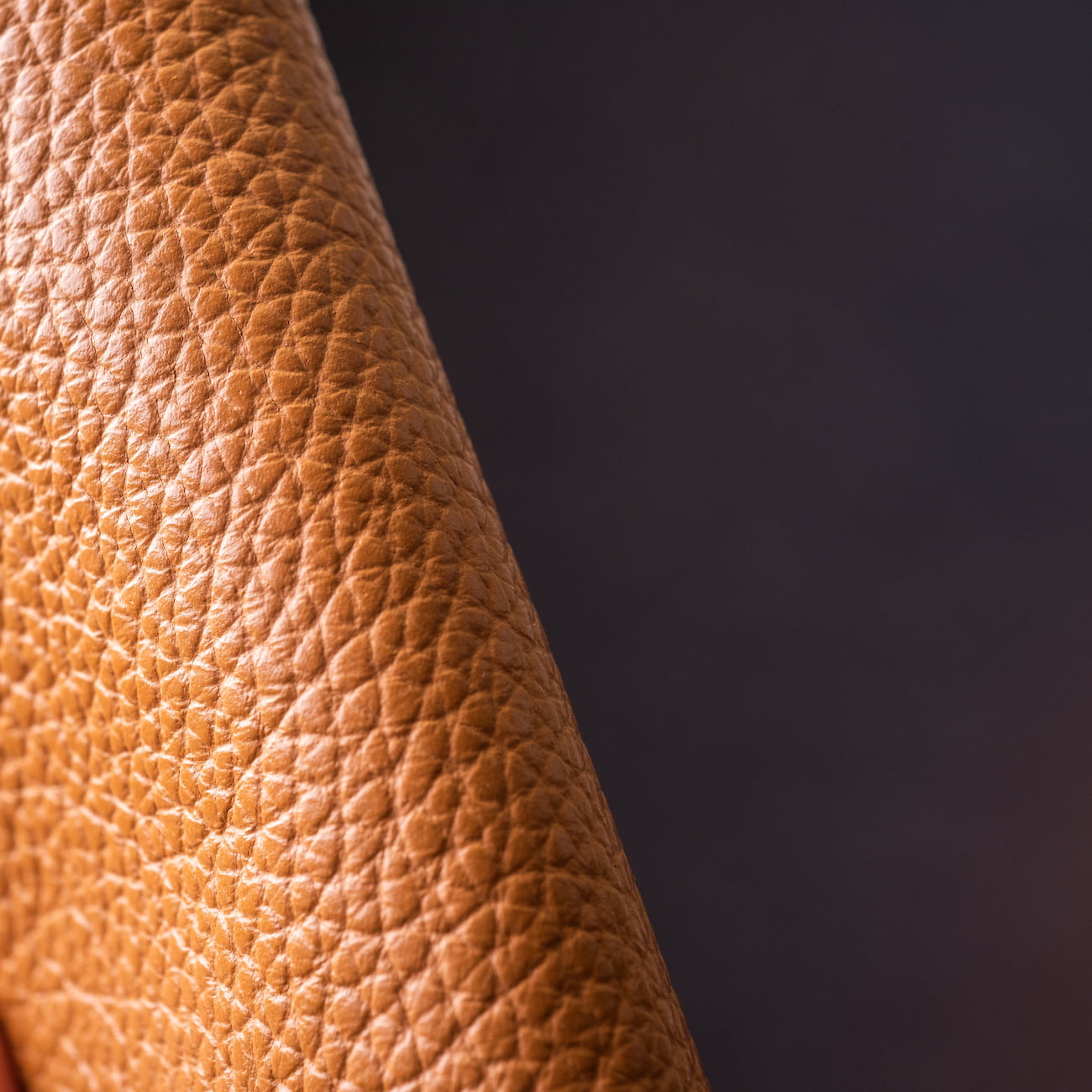 Perks of choosing pebbled leather:
•Water-resistant

•Durable and non-shading leather

•Soft-to-touch

•Easy-to-care-for

•Less prone to scratches

•"Breathable" leather

•Comes in bright, elegant colors


•Has very exquisite finishing
Full-Grain Vegetable-Tanned Leather
Full-grain vegetable-tanned leather is a top choice that pleases with the best quality and classy look. Thick grain feels smooth and delights with a glossy shine to ensure it`s a deluxe, genuine material. Easy to care for, the leather will gain a beautiful character over time.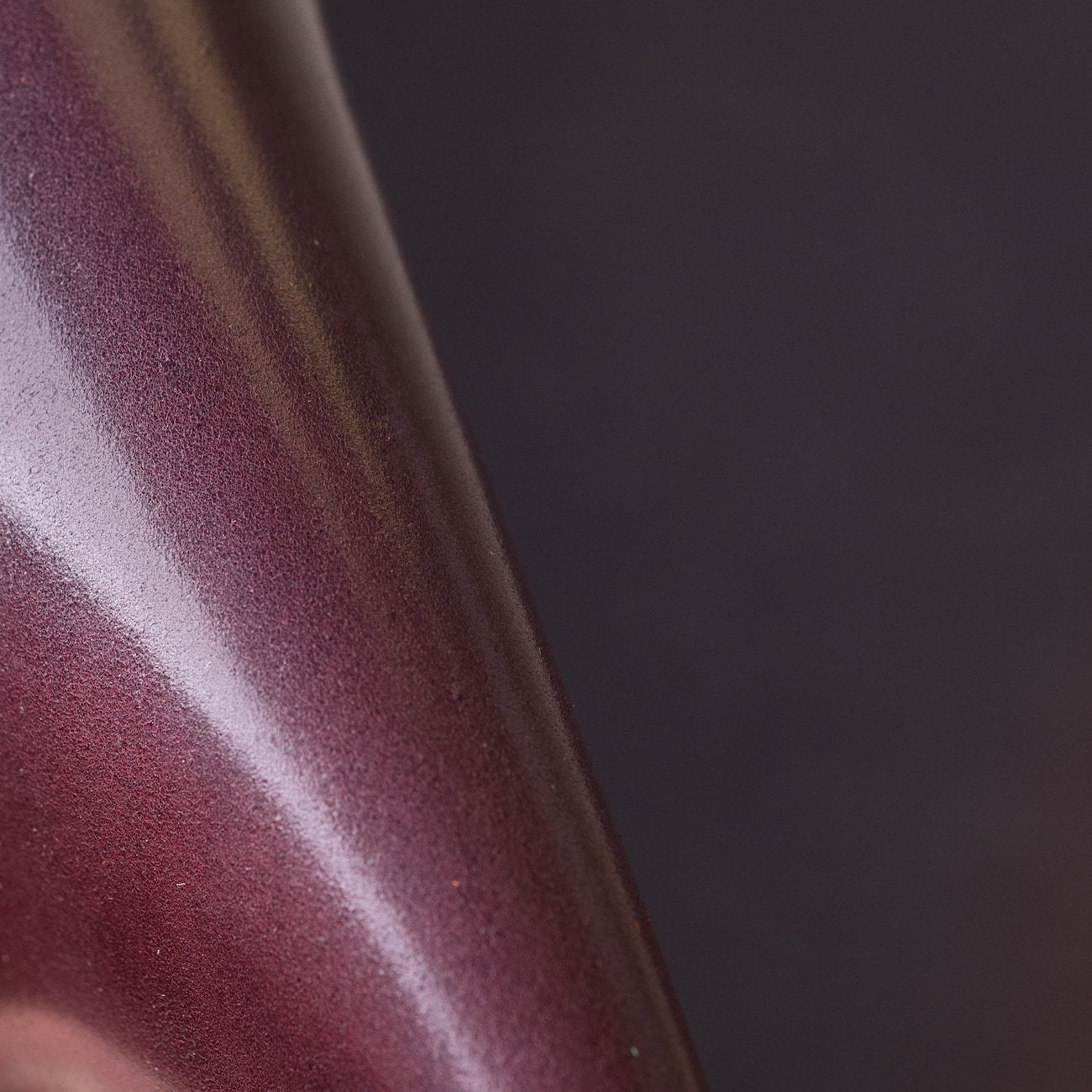 A lot of quality-lovers are fond of buying products made of this leather because:
•It`s water-resistant

•It`s stretching-resistant

•It`s soft-to-touch and glossy

•It provides an exceptional touch to the daily look thank of patinaed texture – unique aging property of leather that is highlighted with a color darkening and small scretches over the surface. It`s not a flaw but it tells the material is genuine and of high quality.

Suede
You can recognize suede from first sight and touch.
Suede is leather made of the underside of the animal hide. While being processed, the top thick layer of the hide is cut off, and the innermost part is used for suede. If it`s cut from full-grain leather, it doesn`t mean that suede is of poor quality – it just stands out with other valuable properties that most manufacturers take advantage of in producing different goods like gloves, dresses, accessories, etc. Suede is highly beloved for its unique, velvet-felt texture. This leather features many raised leather fibers what creates the effect of a "fuzzy" surface.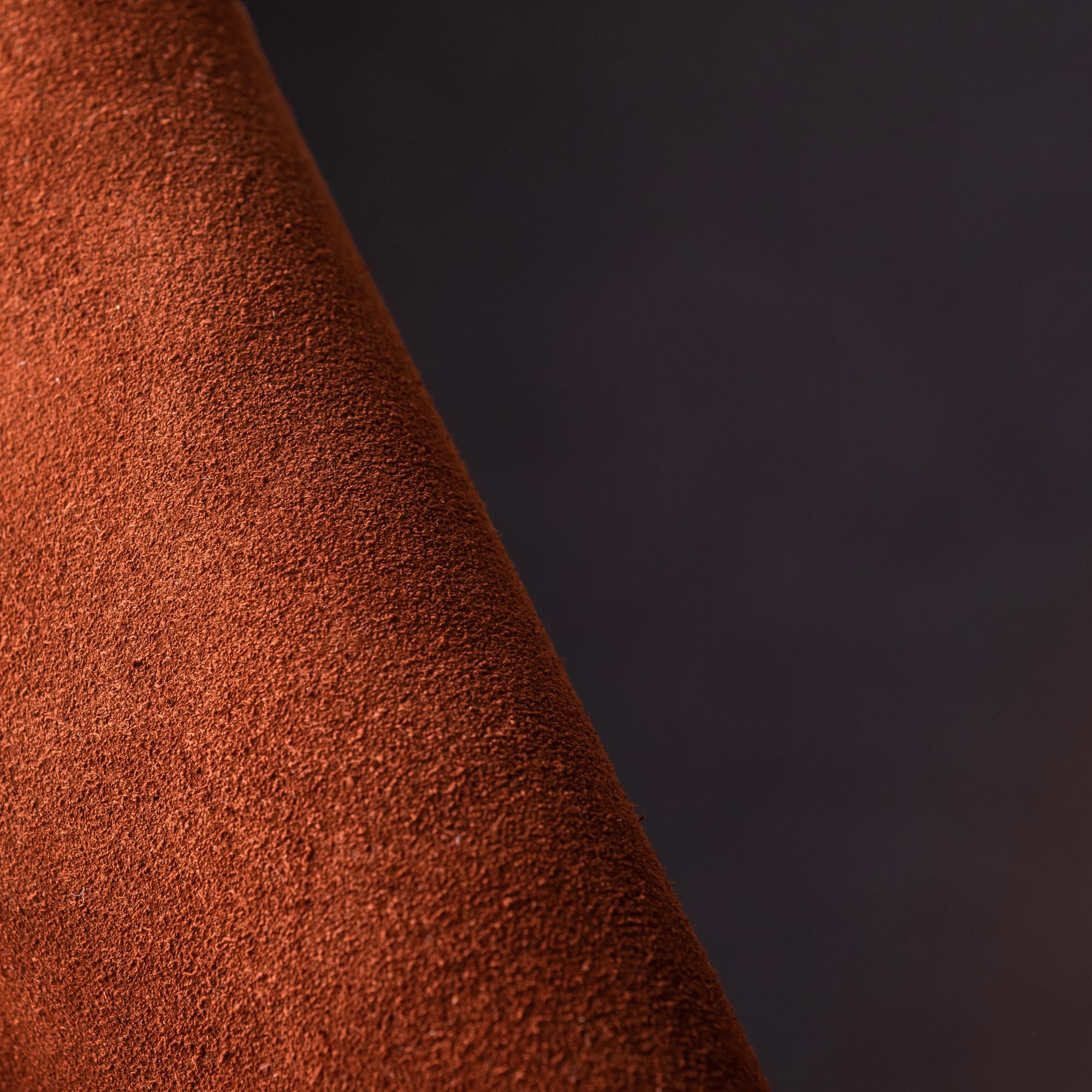 It may be also interesting to find out the origin of its name. Apparently, this type of leather got popular only in the 20th century, particularly, in Sweden. The Sweden manufacturers stunned the whole world with their extremely soft and quality gloves made of the innermost part of the full-grain leather. If you speak French, then you know that "Suède" is actually Sweden.
Why we all adore suede:
Soft, flexible, durable material;

Lightweight;

It has an elegant and luxurious look;

It`s a quiet warm-keeping material, which is so great for cold seasons;

"Breathable".
Now, you`re a real expert in leather types Hidemont accessories are made of. Feel free to share your experience with leather types.