Who let the dogs in? – We do. Actually, the tendency of allowing pets in the office is observed to boom. It appears to be a quite controversial issue but not for us. As a dog-loving company, we welcome all furry friends at the workplace. Thinking of disturbing? Come on.
We`ve just come up against a breakdown that inevitably led to remote working and, perhaps, for most of us, it was a challenging but really incredible experience. Especially, for dog owners. I bet you`re the one who, having a meeting or conference, saw your doggo jumping non-stop in front of a camera, being extremely clingy and curious. Or definitely, you heard a fluffy friend barking or howling. And, what a surprise that such a disturbing new conference member made everyone not angry but laugh. Also, YouTube is full of funny videos about carpet surfing dogs just behind their owners who have important negotiations online.
It`s reasonable to state that the attitude to dogs in the office has changed radically. Hundreds of modern companies like Amazon, Nestle, Airbnb, etc. are adopting a dog-friendly, or how it`s now called PAW (Pet At Work) policy. It proves the organization pursues up-to-date values and employment schemes.
Regard these perks of pro-pet strategy.
Less stress. Endless tasks. Burning deadlines. Conflicts. Fails. Get a puppy to the office and you`ll feel the wave of endorphins embracing your body. Puppy love is a remedy against all problems. Enjoy their restless nature, their loving eyes, and a touch of a wet nose. Just 5 minutes of cuddling and stroking their soft fur and you`re like a new. Surely, all in fur but like a new.
Positive interaction. When scratching your head about how to make a work environment more united and friendlier, get a puppy to the office. Hearing about doggo, all employees will head to its owner`s desk to cuddle a newcomer. It`s, in fact, a great way to involve people in small talk and get to know each other better.
Increased performance. A relaxed atmosphere facilitates better mood, higher concentration, and perseverance. Sniffing and checking it all around, an investigative pet makes you work better.
More personal space. Pet-friendly companies show their interest in satisfying the employees` needs and making the working space for them as comfortable as possible. In fact, it benefits the employment plan. When choosing between two absolutely the same companies, a dog parent will prefer the one which isn`t against dogs in the office.
Source of inspiration. As a company that deals a lot with leather dog supplies, we find it impossible to work without dogs in a team. There`re two furry workers – Graham the Frenchie and Luna the Jack Russel – who have made a great contribution to our craftsmanship development.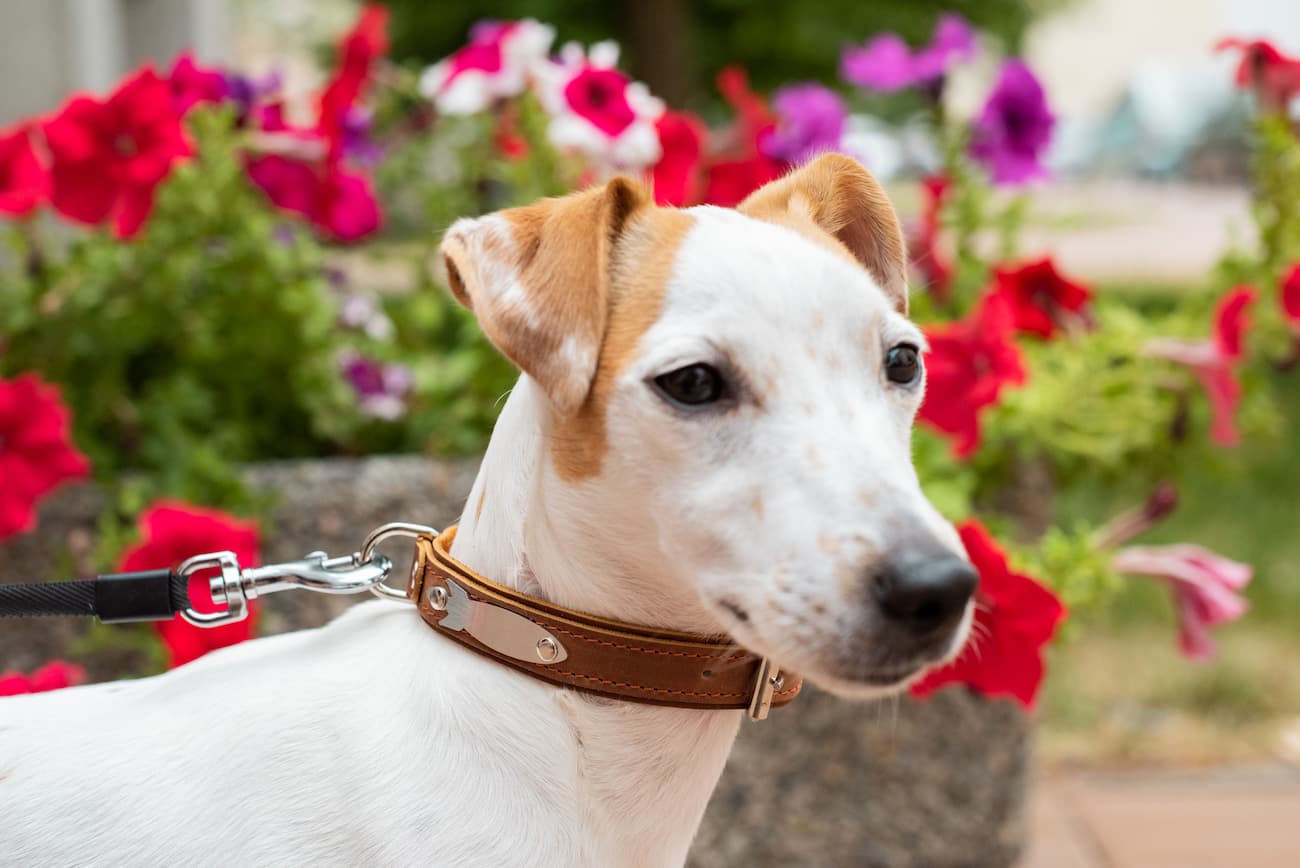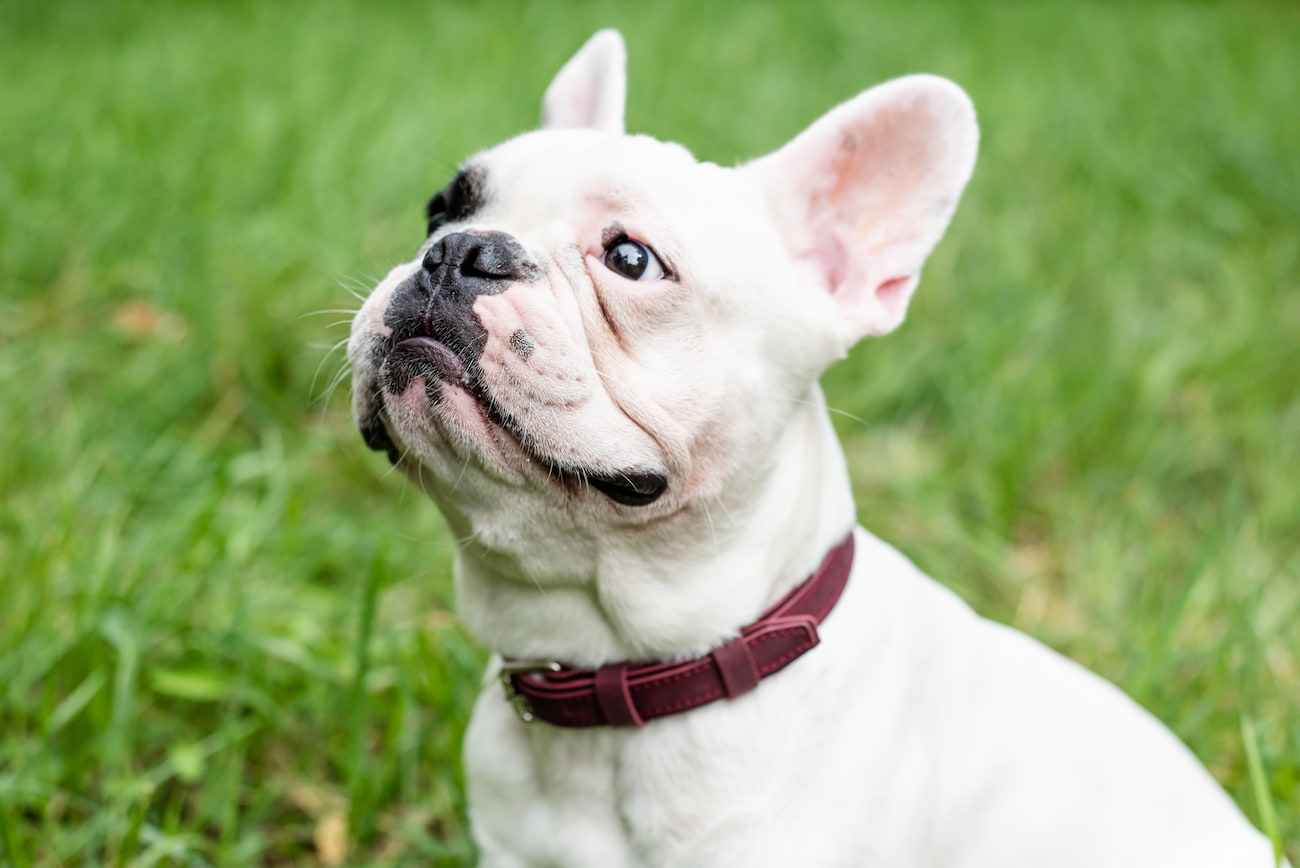 Spending time with these little doggos, we see it clear – what`s the most crucial in pet carrying, how to make pet-friendly accessories, and how, eventually, improve them. Crafting leather dog goods, we always take into consideration how they should work in this or that situation so that the pet feels comfortable, non-irritated, fashionable, and the pet`s owner takes favor of their enhanced functionality. Besides, we get the sheer pleasure of taking photos with our four-legged friends who love posing for our dear customers. It, indeed, increases job satisfaction.
Yet, some aspects do matter in this case. You should also mind that, for workers with an allergy, a dog in the office may become a huge disaster. And it doesn`t mean that dogs should be by your side every day – it`s better to get your pet to work when there`s such a possibility, need, or desire to acquaint everyone with your pooch. Of course, remember that it`s only your responsibility to feed and walk a dog during the workday.
You can also become a part of our huge doggo-loving family by sending us cool photos of your pleased pets.