We all enjoy attractive initials on our notebook covers, distinctive pictures on our phone cases, and even beautiful patterns on metal accessories. But not all of us know what it`s called exactly. Embossing has become a popular way to give a nice look to products, to brand them, and also make any gift really personal. I`m eager to provide a creative flair to any of your orders, and embossing is an ideal option for that.
Mainly, there are two types of embossing applied to authentic leather:
Cold stamping
Hot stamping
These are differentiated by the temperature of applied stamps as well as the final appearance.
The cold stamping method is usually used when simple ornaments, lettering, or emblems are required to be applied to the smooth surface of the leather of thickness up to 1.2 mm. The only disadvantage of this stamping is that it`s not suitable for all leather types. Beautiful patterns of cold stamping are seen on Crazy Horse leather, and barely visible – on pebbled leather.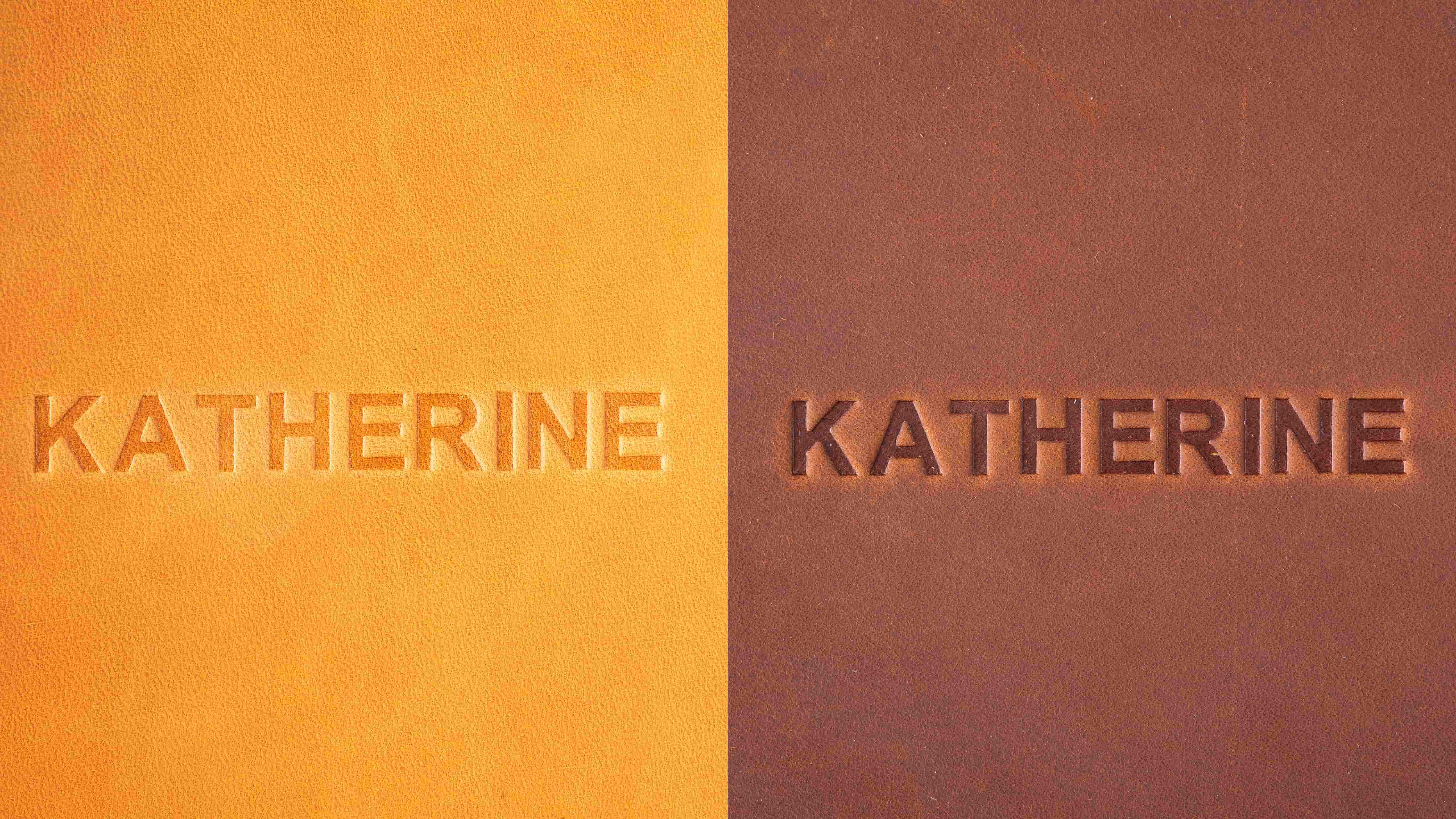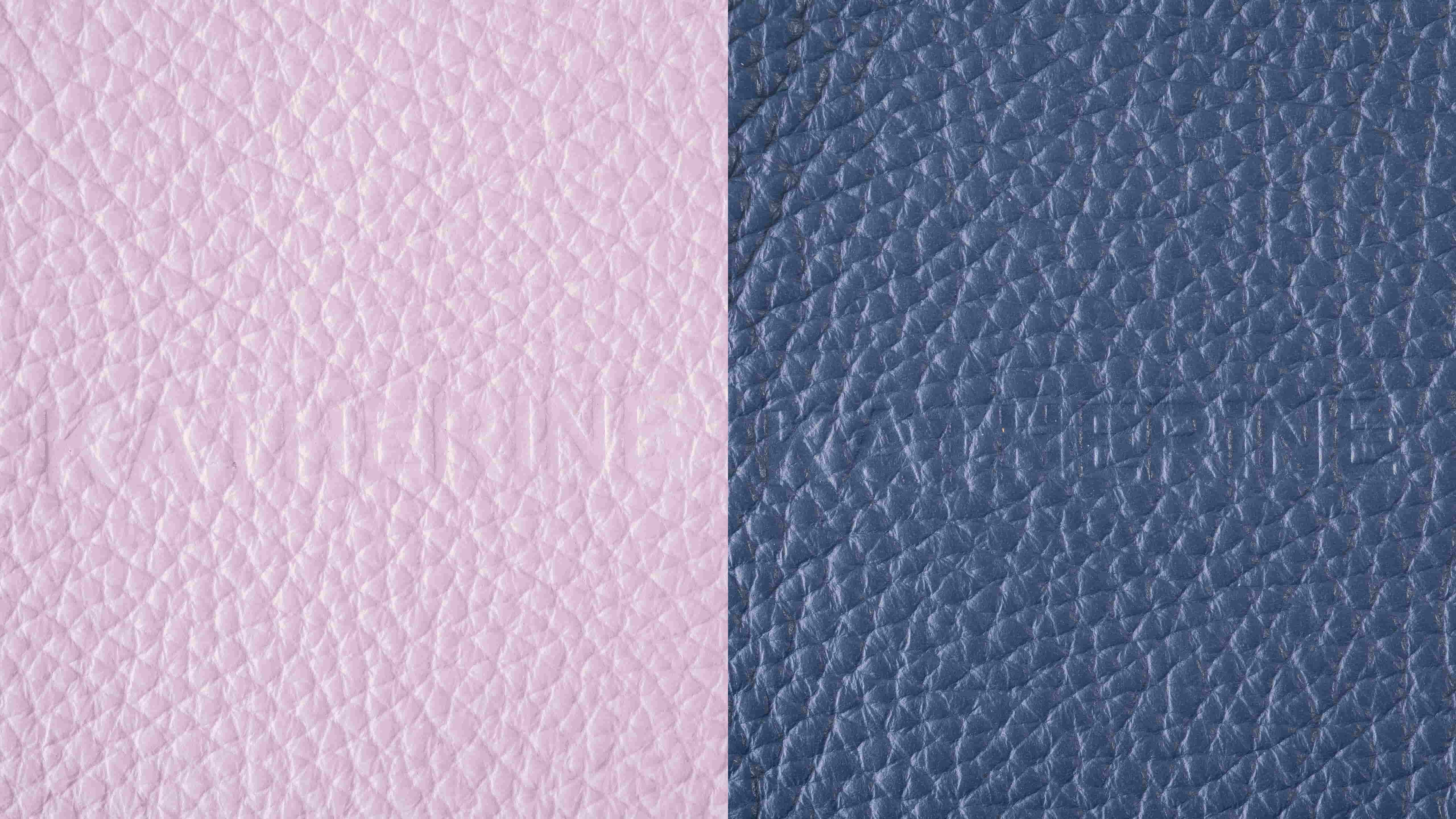 In contrast, as far as leather can easily take any form as the result of exposure to high temperature (around 90oC-170oC depending on leather type), the hot stamping method is more preferable because the pattern will be quite durable.
Considering diverse methods of applying hot stamping, there are the following ways of embossing:
Blind stamping – used to make clear-cut, gross texture on the leather. The color is the same as the surface area color. It definitely looks much better on Crazy Horse.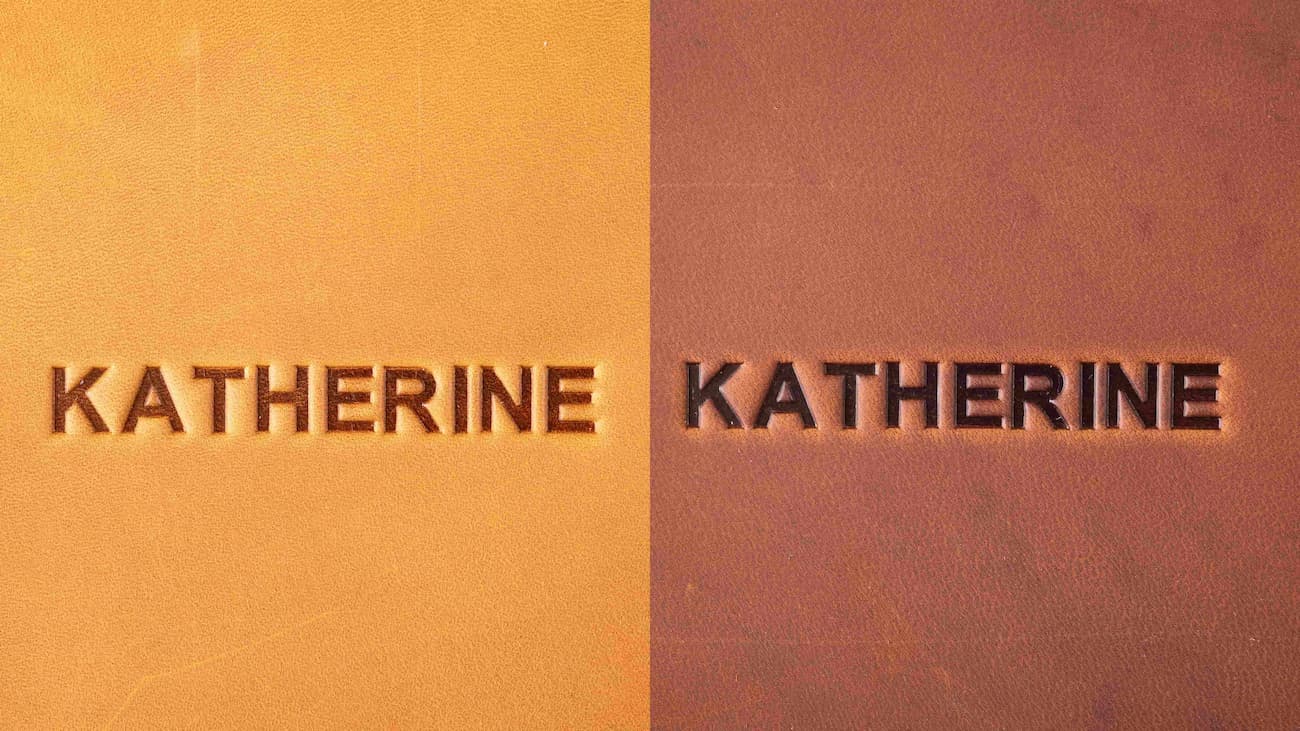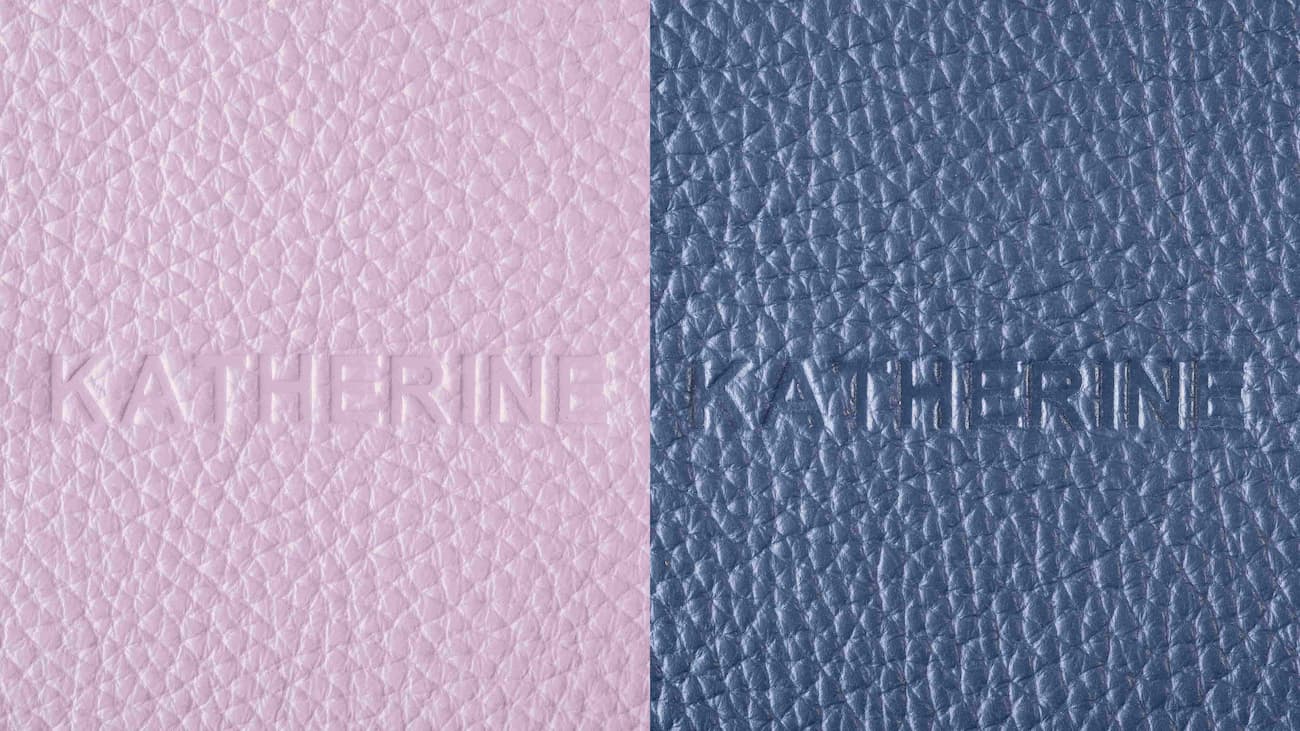 Foil stamping – a foil sheet is put between hot press and leather texture to make custom metal-shining letters.
Registered embossing (with or without foil) – gives a bas-relief by pressing the material between the cliché (matrix) and punch (counter-matrix). The image is convex.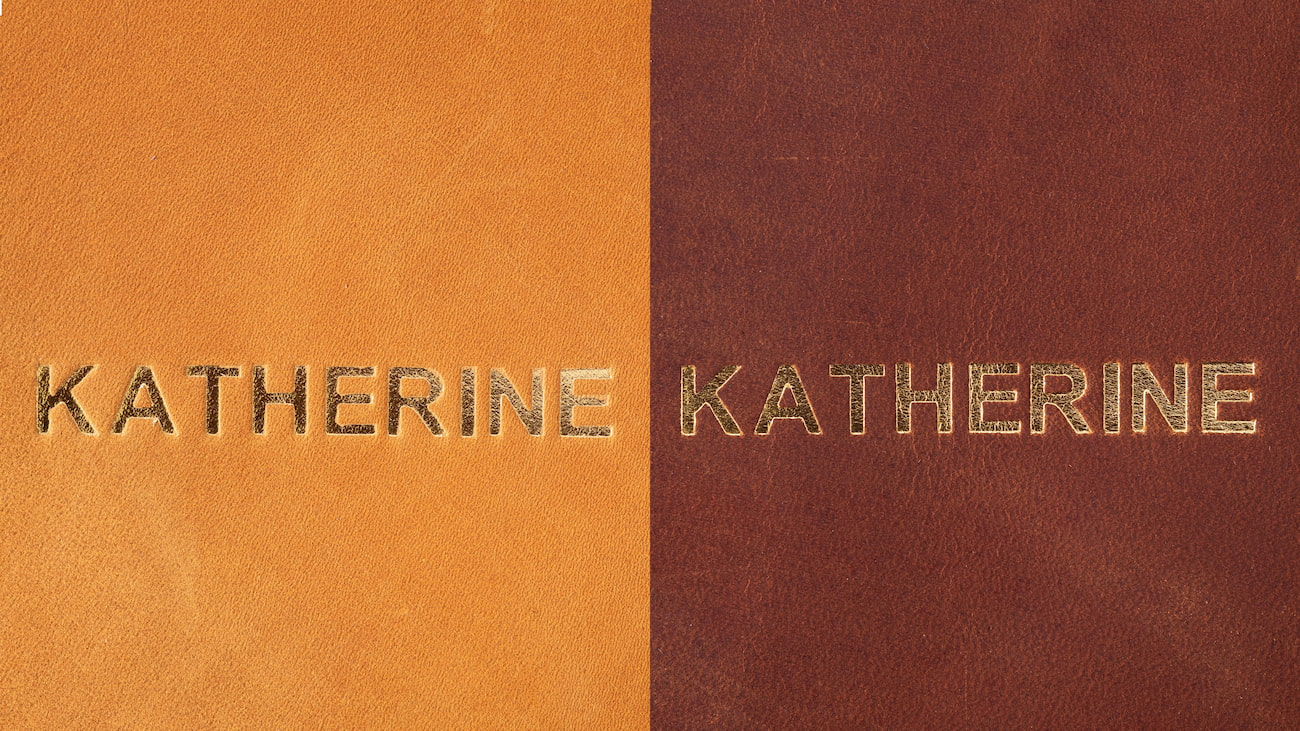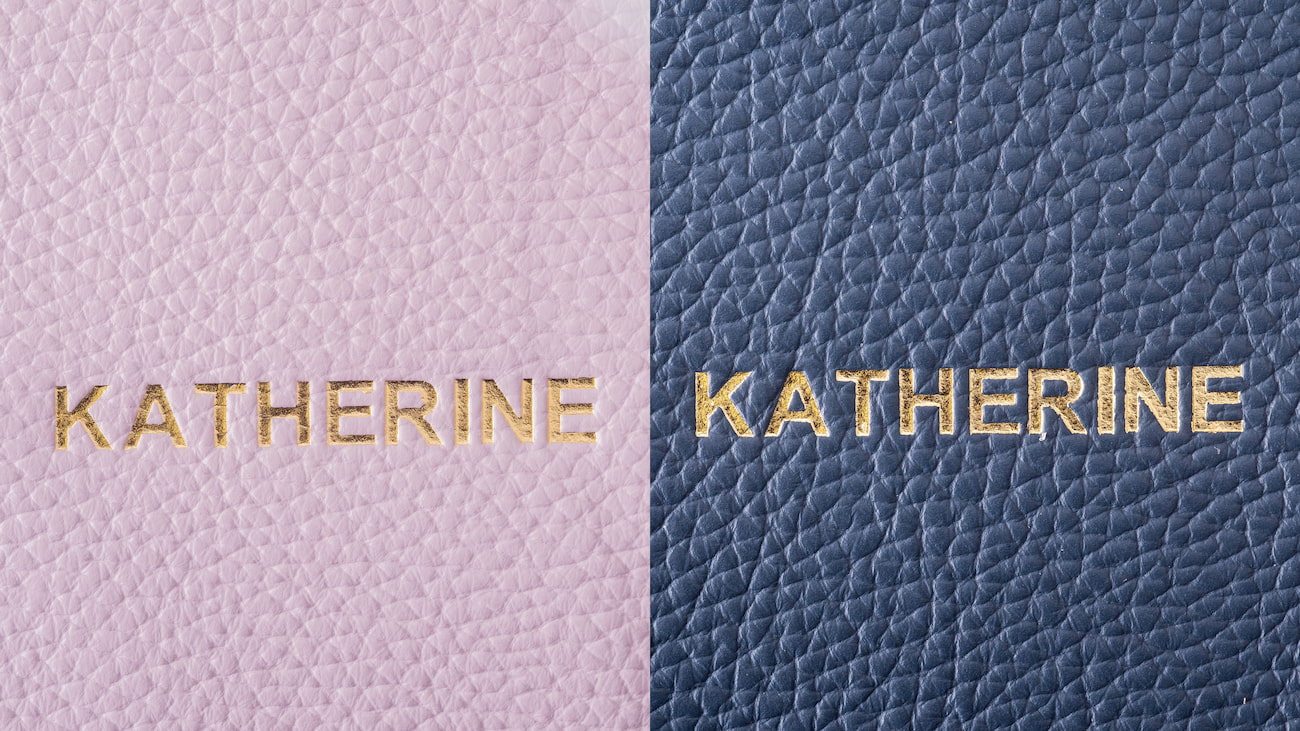 It`s important to remember that due to the oily surface of Crazy Horse leather, embossed foil is likely to erase with some time of wearing. Foiled embossing is applied preferably to pebbled leather as it will last much longer.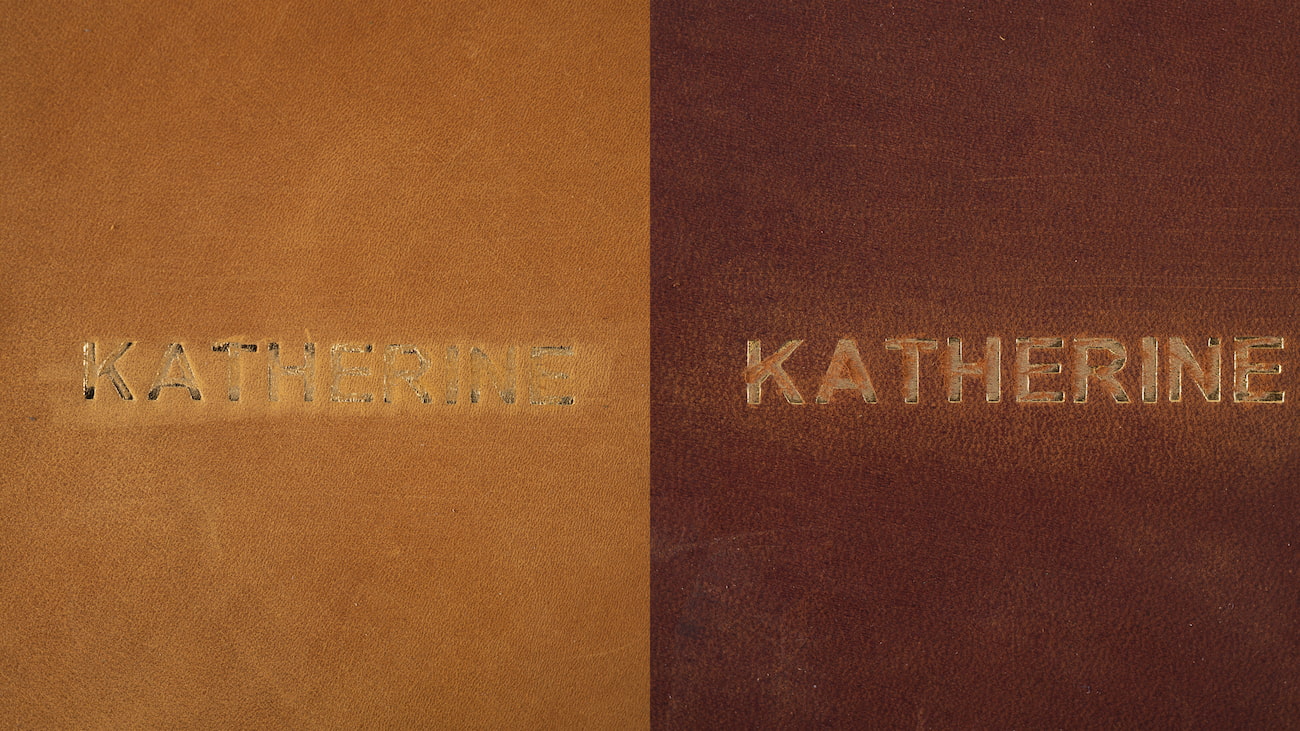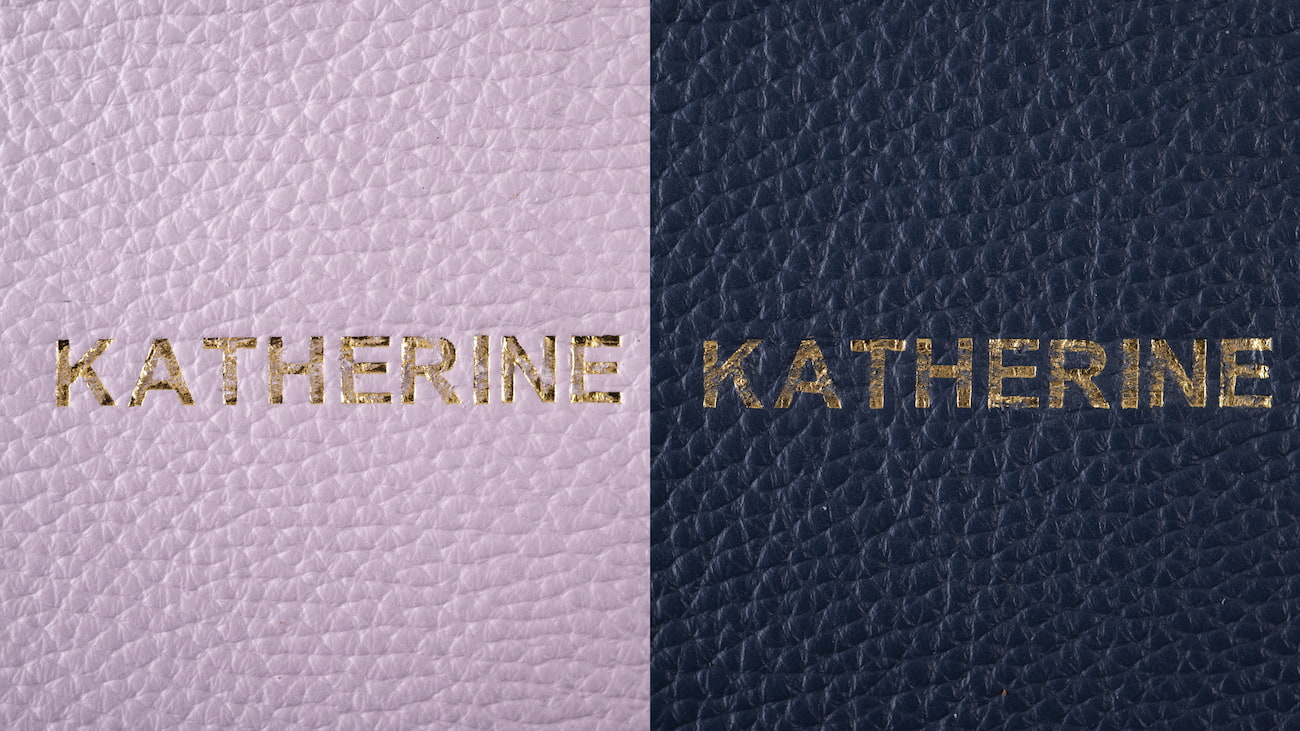 When it comes to the personalization of your order, I also apply engraving that is done by a laser. The desired personalization sketch is programmed on a computer, after which an invisible laser beam burns it on the leather.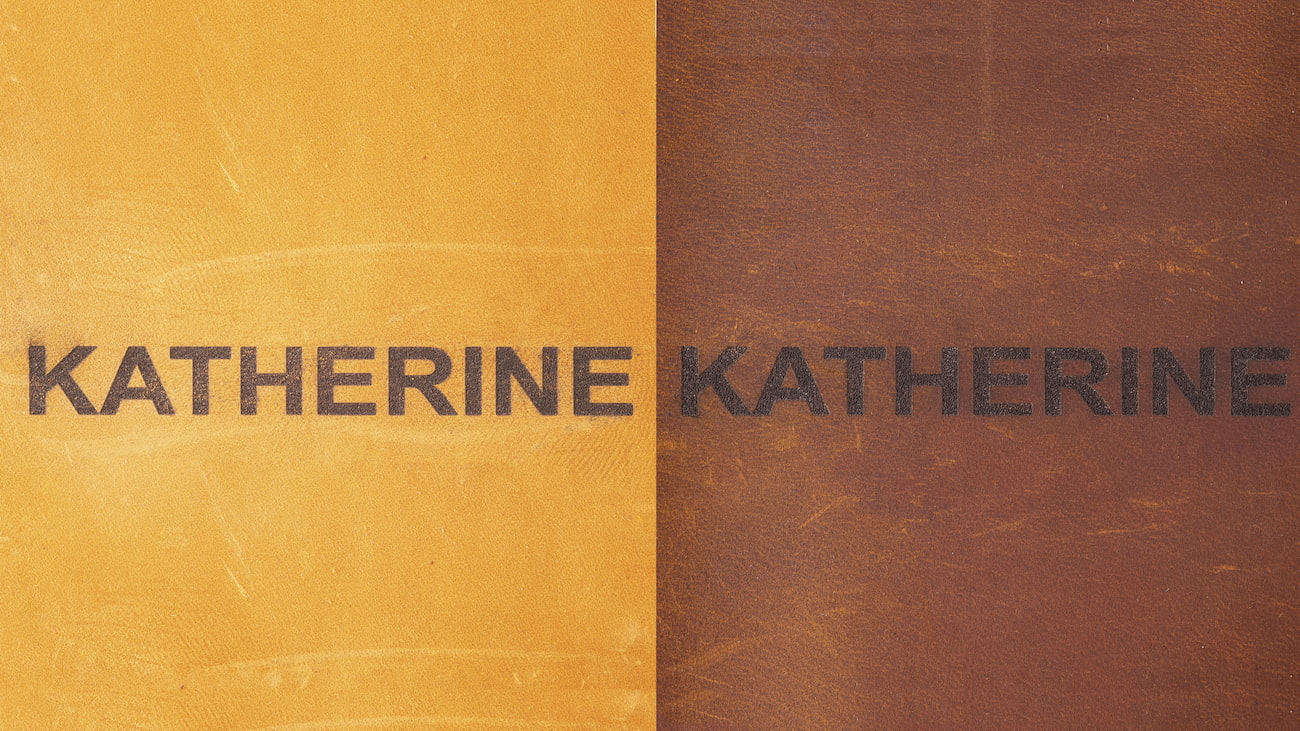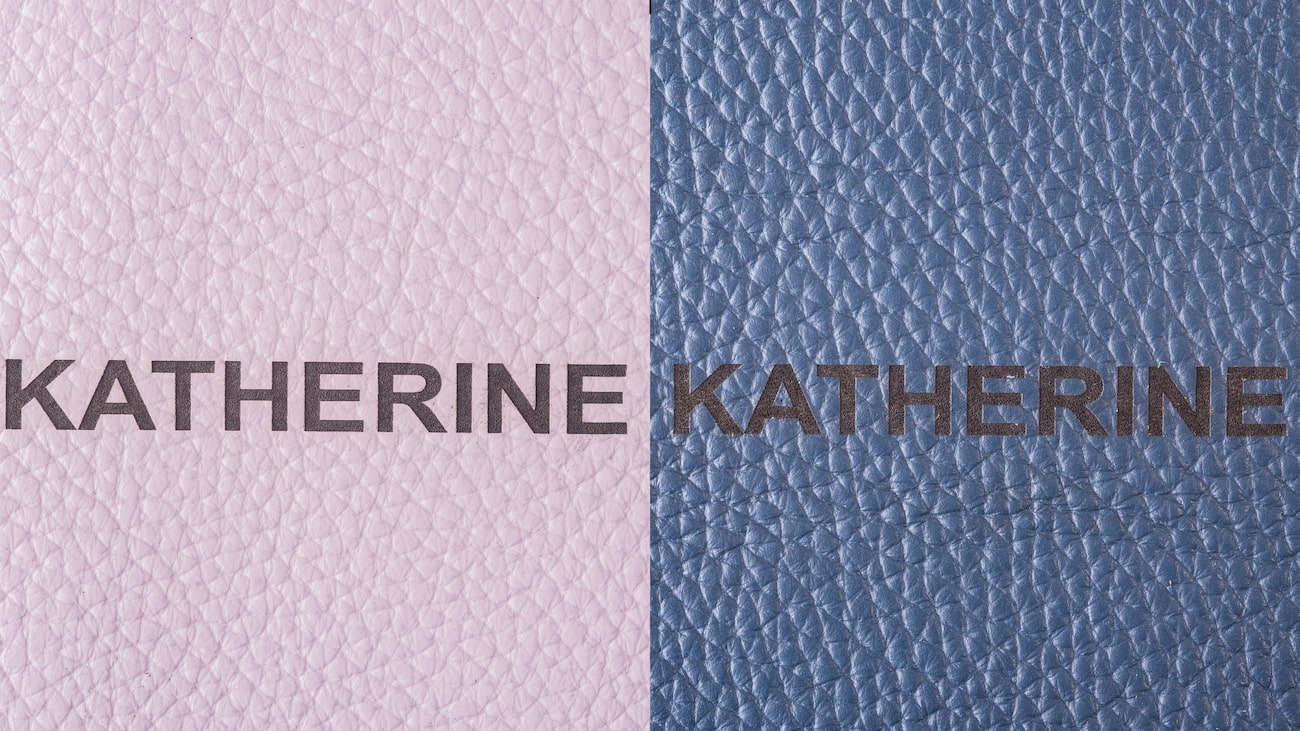 What type is better to choose?
Of course, you can opt for all of these embossing types, however, in the listings, I offer the best personalization variants for particular leather types, taking into account overall appearance, durability, and aesthetic value. Besides, thanks to hot stamping, you can customize your product as you wish – just clear-cut embossing or with foil effect in different colors (check photo below). It will give a sophisticated touch to any piece.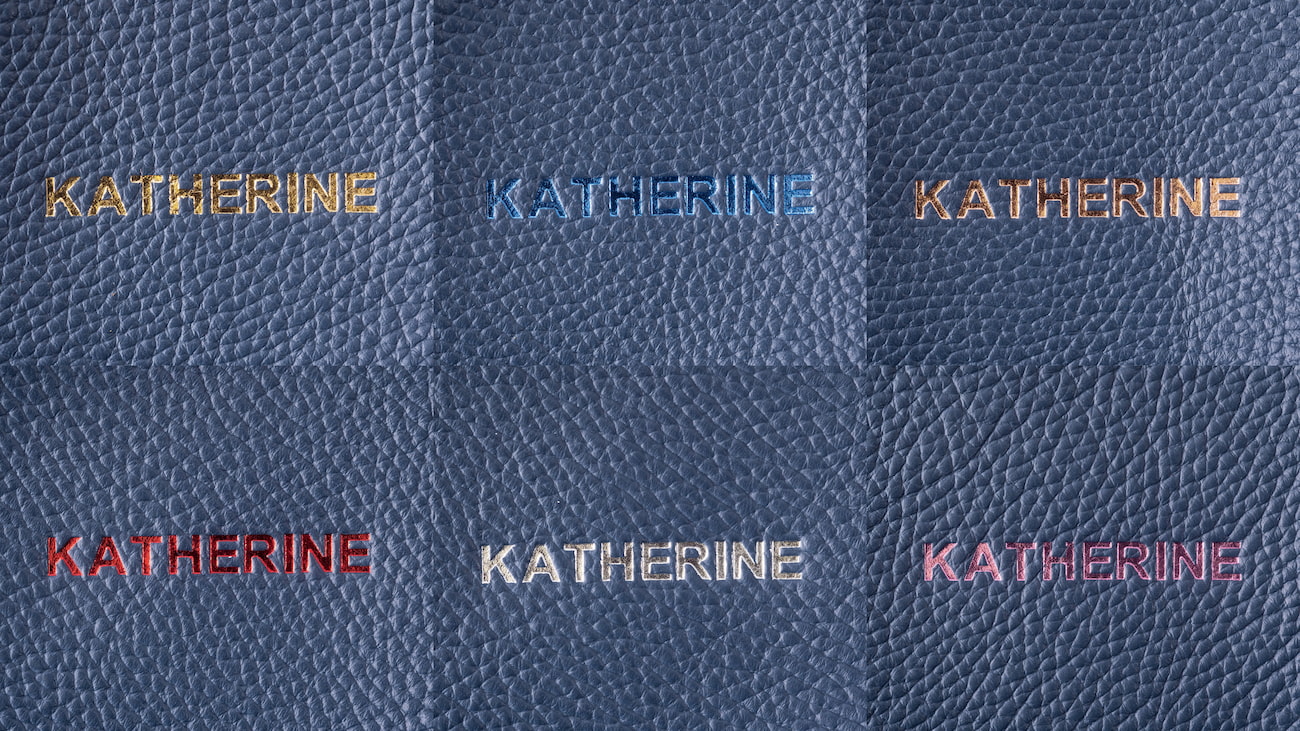 Meanwhile, engraving complements the design with thin minimalistic handwriting. But, when choosing to engrave, you should consider leather color because the engraved text is barely visible on dark leather shades.
Don`t miss a chance to get personalization as:
it looks unique and very intimate

it underlines the individuality

it tells a lot about the leather item owner

it makes a heart-warming and meaningful gift for your beloved ones