Always and forever, through all of the ups and downs, whatever a new day may bring and wherever your path may lead you, a leather tote bag will be there by your side. Full of needed stuff or empty only to make a stylish statement, a classic tote bag is a reliable go-to assistant for daily routine, fancy evenings, and trips. Aesthetic and convenient, a tote bag is a timeless symbol of femininity and an active lifestyle.
Walking in the city center, hold on for a while and have a quick look. A busy lady is hurrying to stop a cab, a student with a Starbucks cup, a young woman, coming out from groceries, and two girls, walking a dog. And, yes, all of them are carrying tote bags.
Without even realizing it, we`ve made a tote bag an inseparable attribute of our life rhythm. In fact, the concept of carrying a bag is rooted far deeper than just a need to transport essentials.
It's believed that the best tote bags make a woman feel confident and ready for challenges. Whatever you may need is always at hand – a wallet, keys, power bank, snacks, a bottle of water, wet wipes, spare shoes, gas spray, etc. Modern trends in women's fashion offer us pieces of clothes with not very deep, mainly, decorative or "fake" pockets, which, eventually, make us complete our looks with capacious, lightweight tote bags.
To be honest, sometimes, when facing awkward situations, I start rummaging in my tote, and this has helped me out so many times. Or, I feel so needed and appreciated when my beloved man puts his stuff into my tote because "he's no place to put them", and I'm sure I`m not the only one to feel so.
Considering contemporary women's needs, tastes, and reviews, Hidemont has designed an online collection rich in diverse types of tote bags, and you`ll definitely find the one to fit your life tempo. Check out what 10 shades of feelings a new Hidemont bag evokes.
In this article, we`ll explain the tote bag definition, common types of tote bags, and the most popular tote bags usage tips.
What Is A Tote Bag?
Let's have a look at the most common tote bag definition so that you never mistake a tote bag for something else (read more about types of bags). A rectangular tote bag has a large, spacious single compartment and two parallel straps. The construction defines how bags are carried, in particular, over the shoulder or in the crook of the arm. It's interesting to mention that the original tote bag definition was interpreted as "carry it all", which perfectly describes how impressively functional tote bags are now. Finished with a quality zip, a leather tote bag securely stores as much as you need without weighing you down.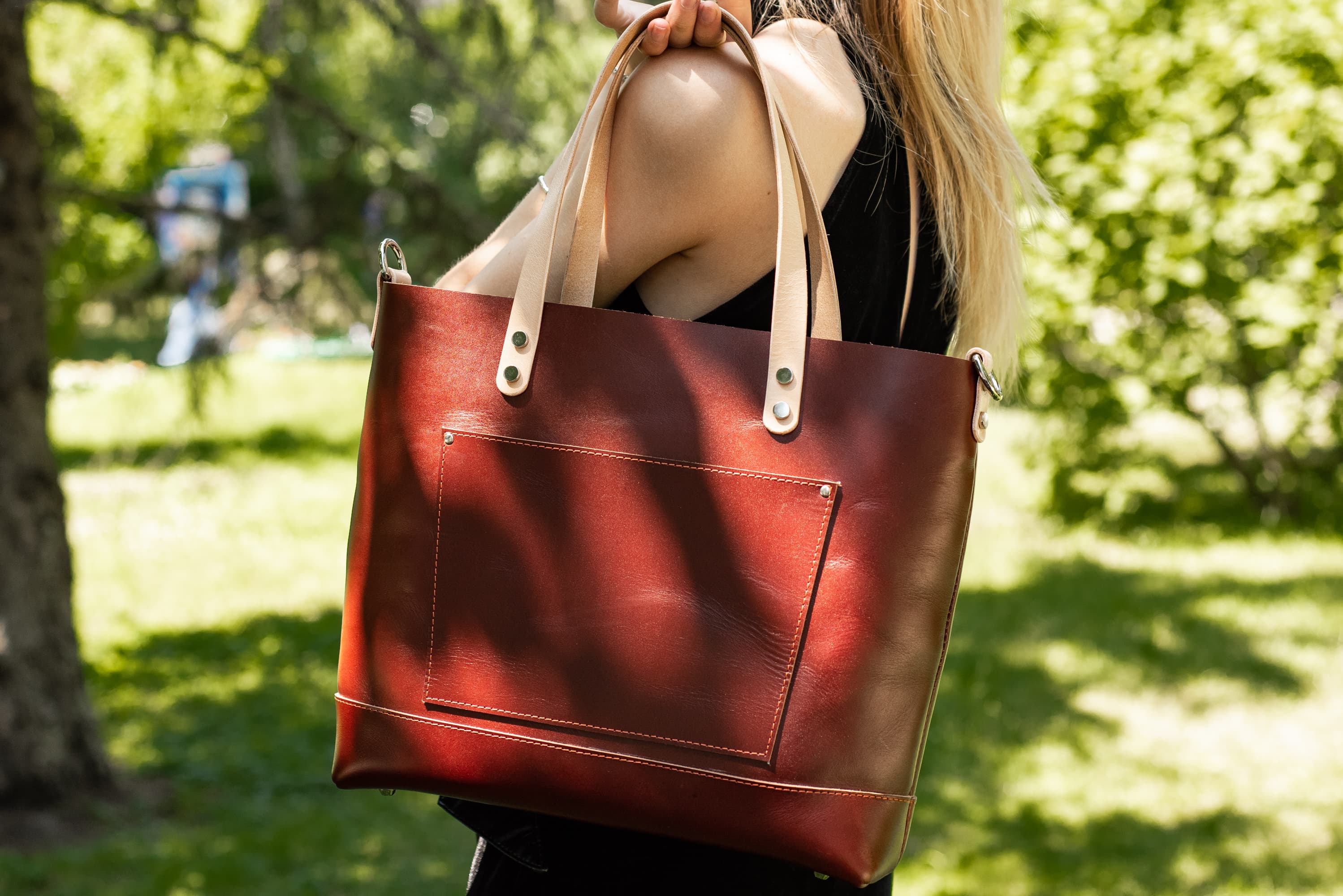 To meet your needs, a tote bag is available in multiple material options. A tote made of canvas offers a diversity of colorways, prints to suit your personality, and a lightweight, eco-friendly carrying for every day. More timeless tote designs are crafted of genuine cowhide leather to please you with durability, smooth texture, comfort, and easy maintenance. Learn how to take care of leather bags and what leather care products to use to keep your favorite bag as new for years!
How Big Are Tote Bags?
Extremely capacious, a tote bag provides a single generously-sized compartment, and tote bag measurements vary from 13" x 15" to 18" x 16". Hidemont offers the best tote bags for work and travel that are a little bit bigger with the dimensions W 17" x H 10" x D 7". Such enhanced size of totes guarantees easy storage of a 15' laptop protected with a leather laptop case. The natural leather interior is gentle to tech accessories like power banks, adapters, and earphones neatly kept in a leather cord organizer, sunglasses cases, and mobile phone. To stay super productive, stash a notepad blanketed with a leather notepad cover, snacks, a bottle of water, emergency makeup, an umbrella, scarf, wallet, keys, and other essentials needed on the go.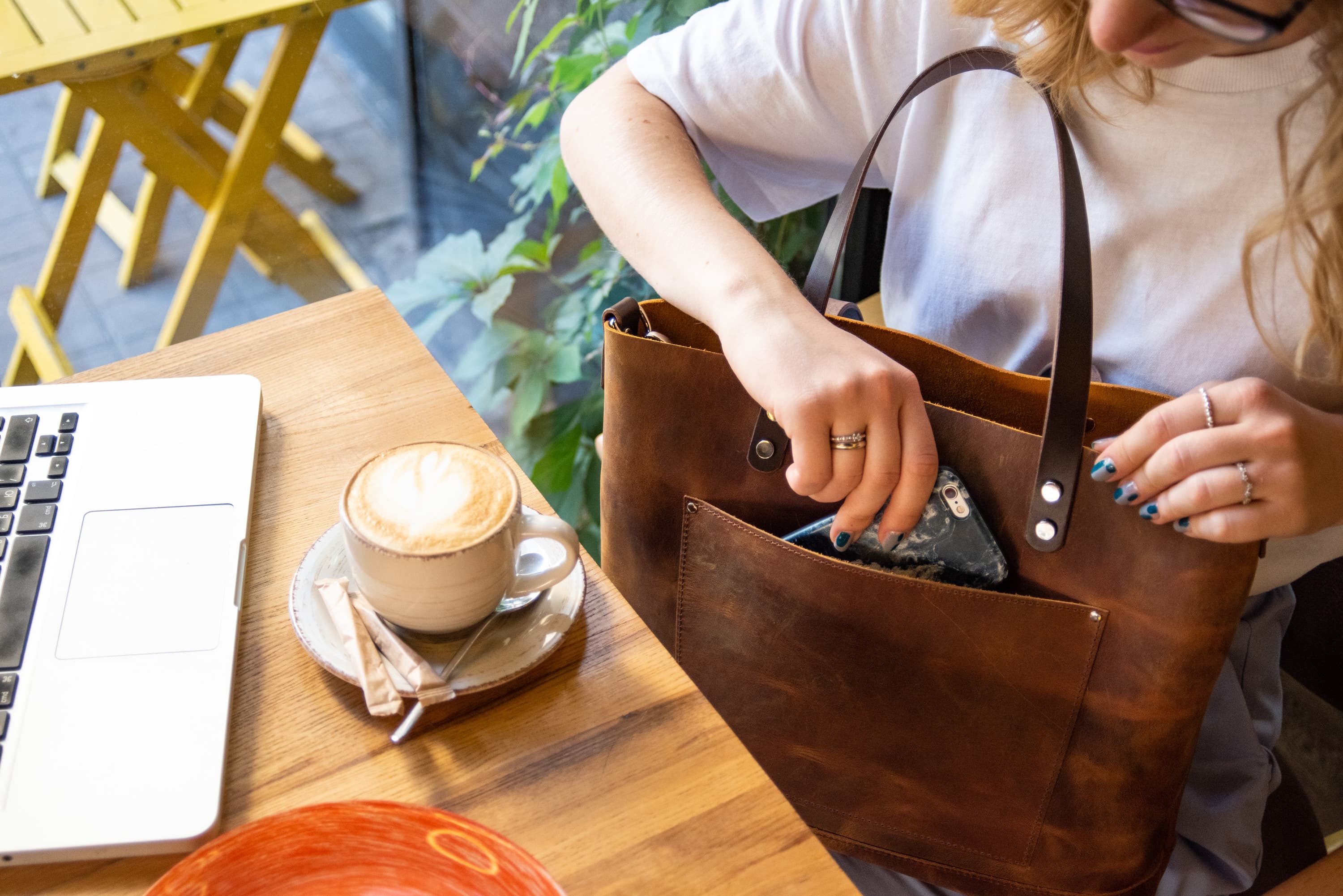 Despite the roomy size of totes, they will keep your stuff efficiently organized, preventing items from tumbling and making a mess inside.
What Are Tote Bags Used For?
If you`re looking for a versatile bag, look no further because a tote bag is the best option for you. Just like a little black dress, a leather tote bag is a must-have in every modern lady`s wardrobe.
Not only capacious and functional, but a tote bag is also so versatile to suit any life scenario, too. Grab it for work, university lectures, shopping, gym, walking with a dog, beach picnic, hobbies, or any other activity. You`ll never go wrong by picking your best tote bags for travel.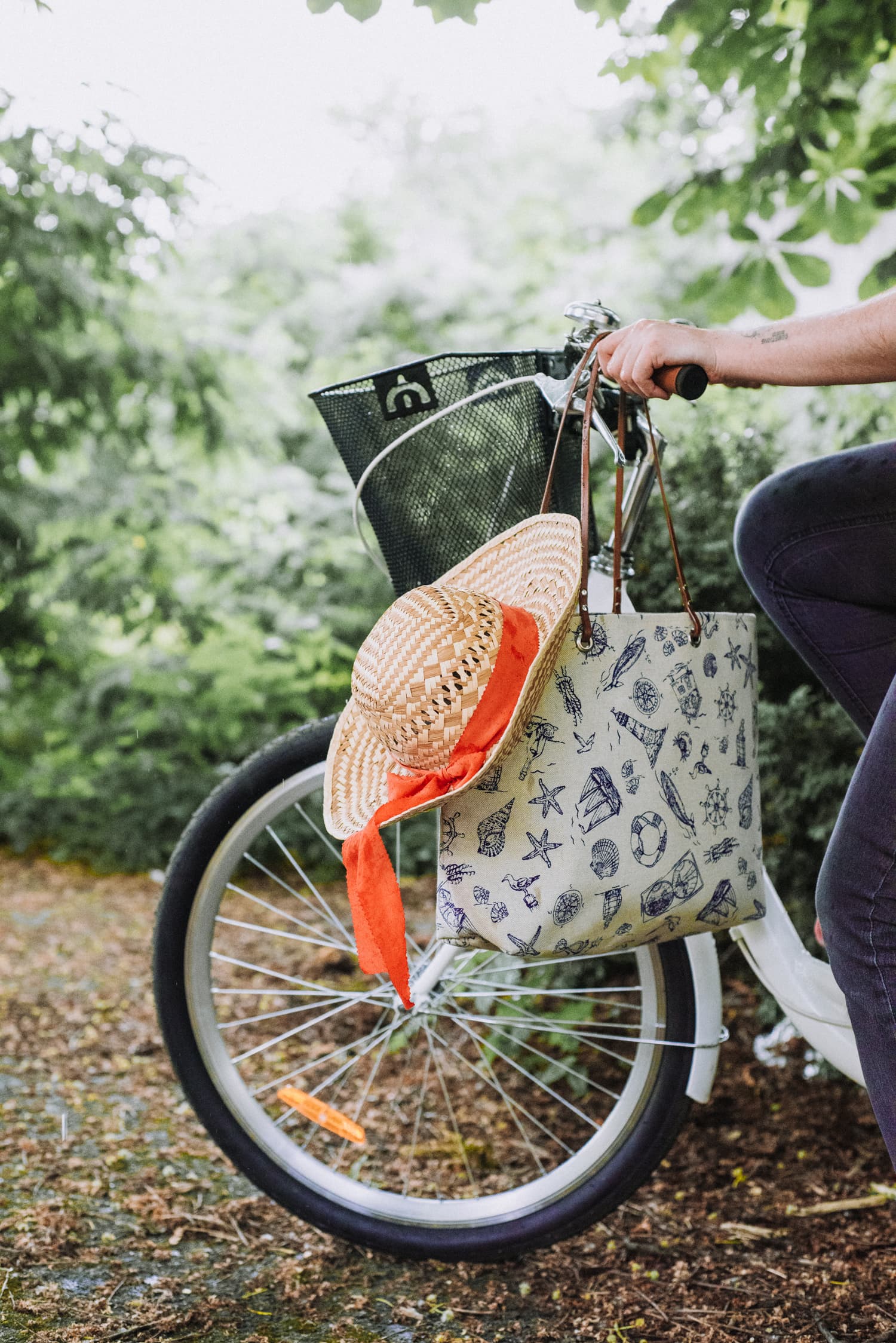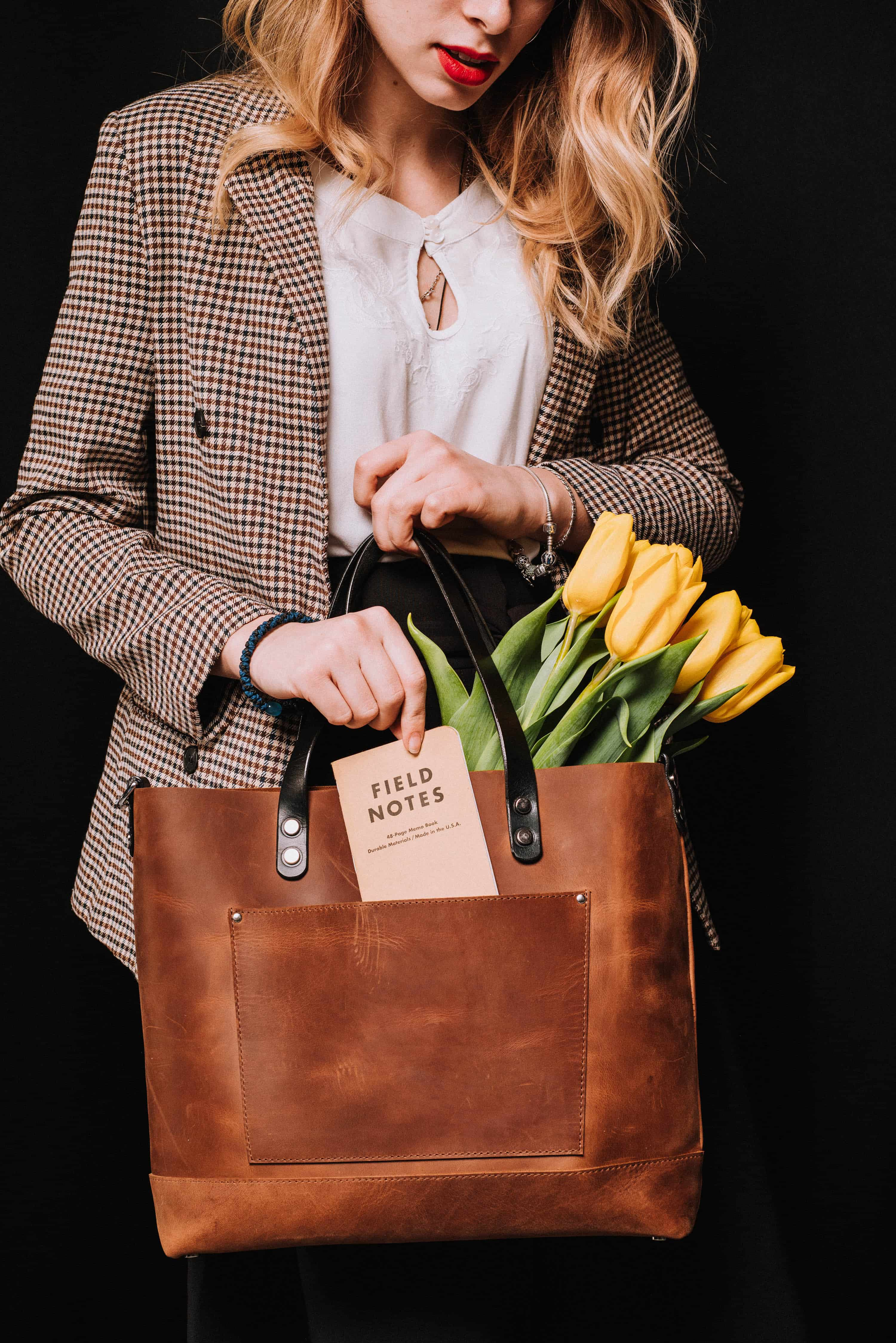 A successful woman can count on all types of tote bags any season. Coming in a range of colors and patterns, a tote bag makes a great pair to any look – it truly matches all styles and dress codes – casual, smart casual, official, and sport. Find out what a leather tote combines the best with to follow the must-have trends for the fall-winter 2022/2023 season.
Besides, melt the special woman in your life's heart with the best gift for her ever – a personalized leather tote bag. Plus, personalized canvas tote bags are the most popular tote bags regarding the "Will you be my bridesmaid" proposal gift idea, and these are usually stuffed with makeup essentials, some sweets, or aroma candles.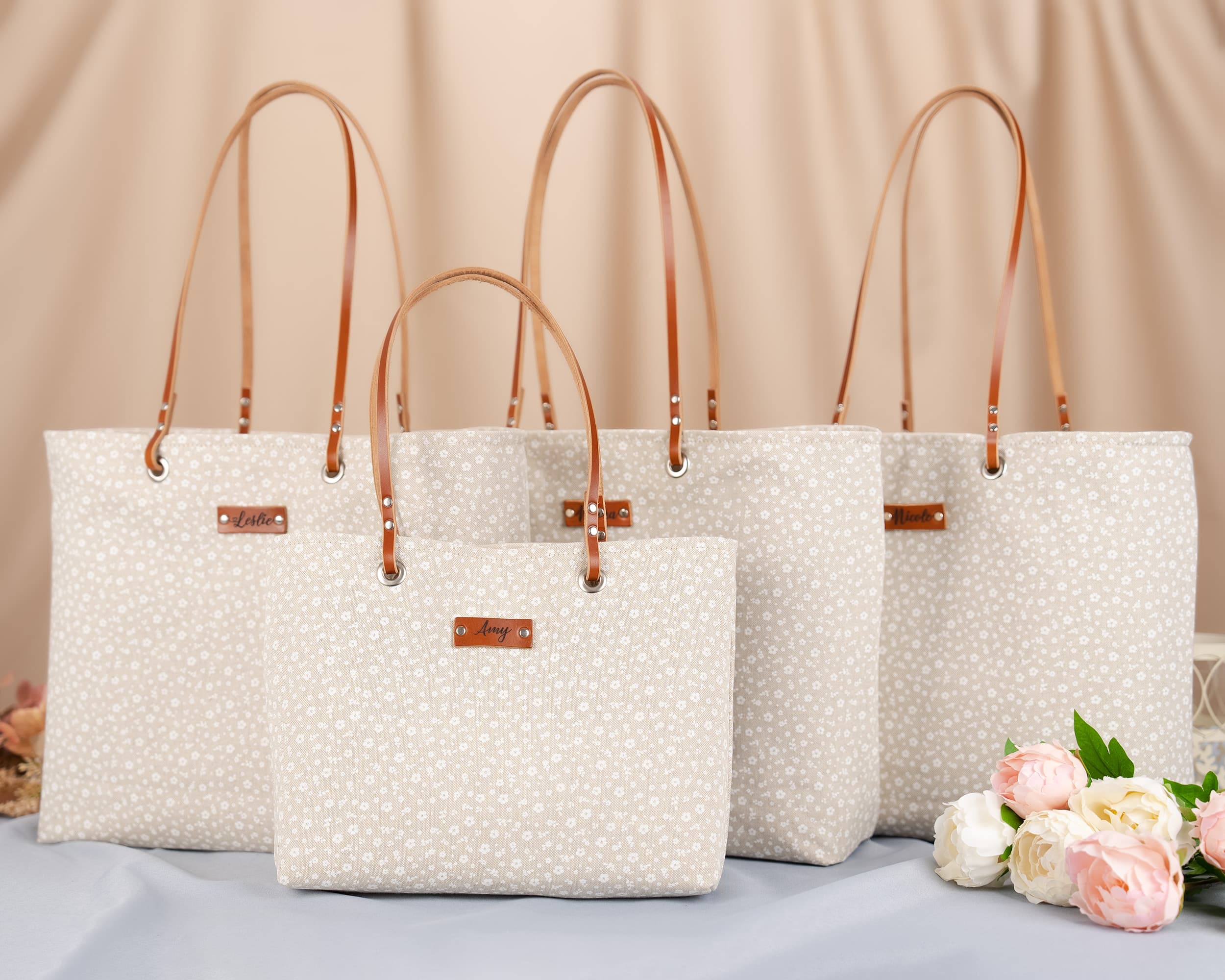 How To Choose A Good Tote Bag?
Choosing the best tote bags for your needs may seem a challenging task but with our simple recommendations, you will find your new fav without fuss.
First of all, consider the material and hardware. The quality of the bag directly affects its durability, strength, overall appearance, functionality, and maintenance aspects. Opt for canvas or genuine leather tote bags to get pleasure for generations ahead.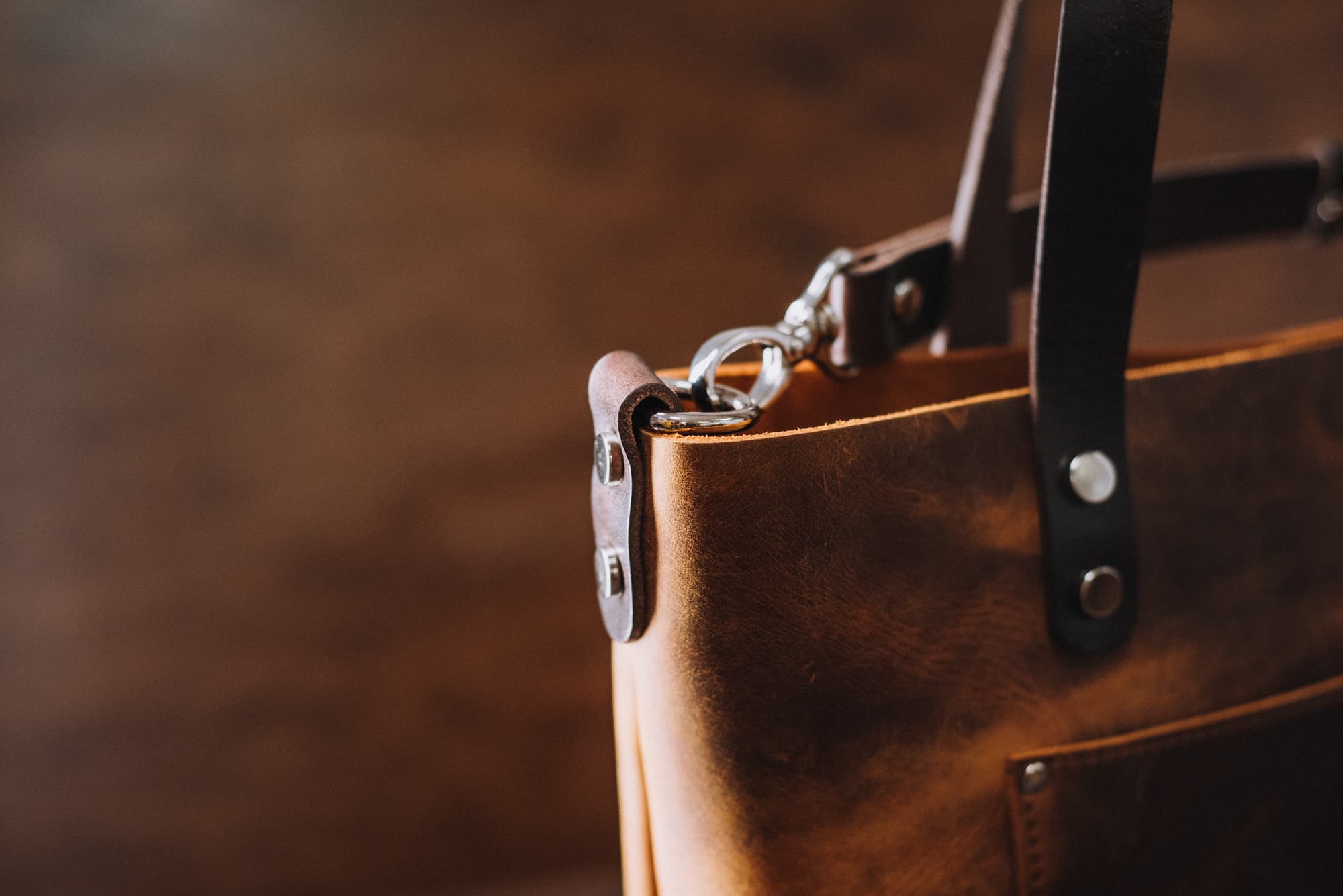 It's also recommendable to take the tote bag measurements and shape into account. Some bags, just like a pair of jeans, may create your individual style, and others may destroy your style. Follow simple rules to complement your curves with a new daily accessory, thinking about the parallel between your body type and the size of totes. For example, small, petite women should pick up a medium-sized rectangular tote bag with short or medium-length handles. In contrast, tall women should enrich their wardrobe with slouchy bags that feature short handles, and the medium size of totes works great. The pear-shaped and hourglass-shaped women will look fabulous with medium-sized structured, long-strap bags like leather crossbody bags, meanwhile, apple-shaped women should avoid them, preferring bags with short handles.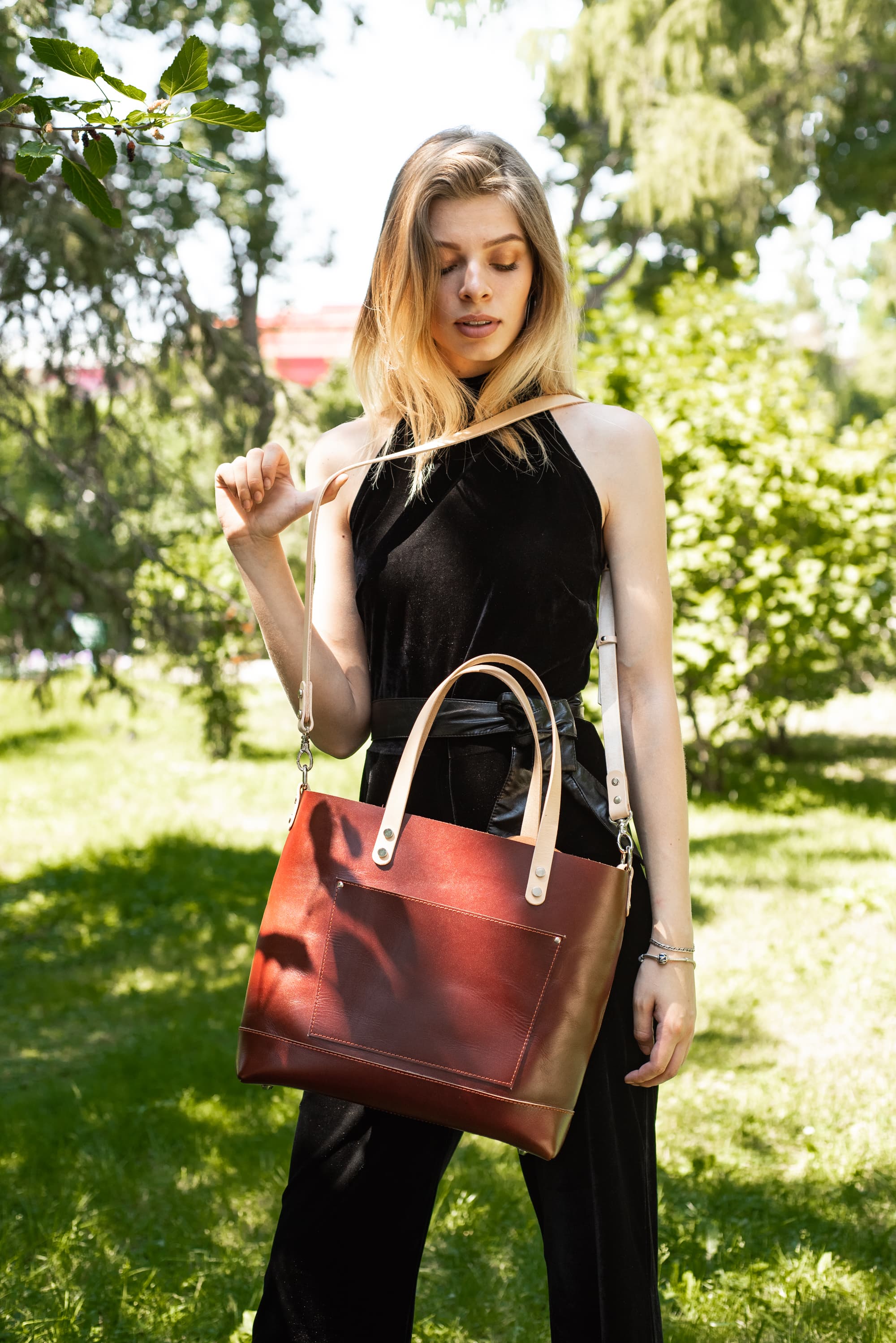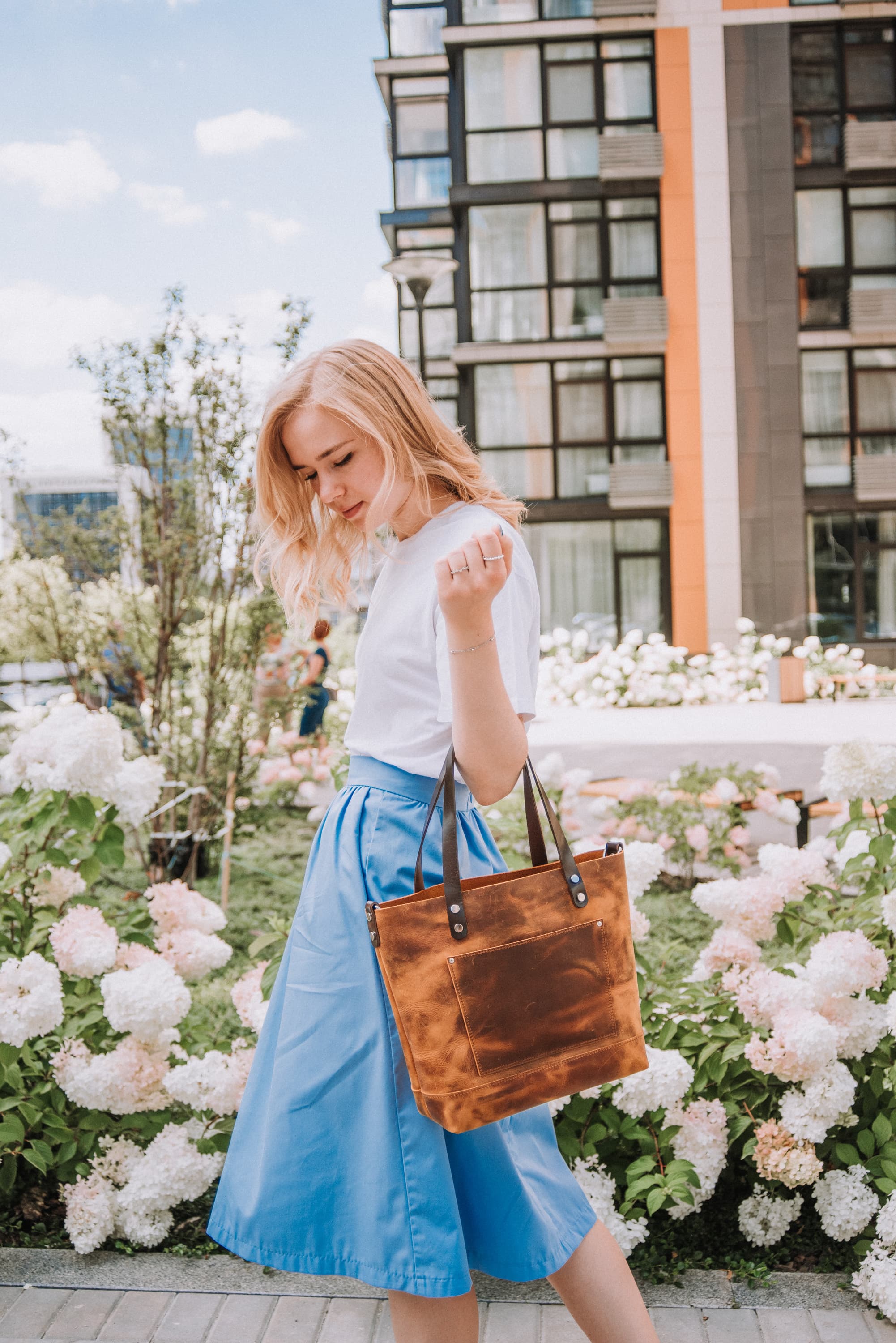 What is more important, let the color and style speak for your personality. Minimalist types of tote bags in neutral, nature-inspired, and timeless shades like black, brown, and beige will surely create a striking look, matching all your attires.
There`re some more tips on how to choose the bag of your dreams for you to consider!
Hopefully, this information will make your bag choice easier. Feel free to share what is a tote bag to you as well as what picking-up experience you've had.