You can`t buy happiness. But you can buy bags.
Every woman ©
In fact, we can`t imagine our life without bags anymore. Wherever we go, we grab a bag and feel as confident as possible. Yet, choosing bags appears to be no picnic at all. I`d be glad to tell you more about bags and their features for the easier choice.
SATCHEL
Hands down, satchels are all the rage these days stunning constantly-on-the-go people with incredible functionality. Inspired by the British university tradition, it boasts a vintage classy look. One can recognize leather satchels from first sight and touch as they stand out with the unique leather designs. Usually, these stylish bags are of a rectangular shape complemented with dual buckle fastening, and an internal pocket. None of the bags can offer you such a sturdy corpus and soft internal compartment but satchel. It allows you to keep valuables like laptops, tablets, and file folders securely housed. Plus, you can put it on a table without worries it will turn upside and mess around. Designed with a long strong easily adjustable strap, it`s ideal for cross-body wearing. Offered in a range of sizes, it`s simple to choose the ultimate one for your needs.
What it`s perfect for. Satchels are the best option for busy people who need to carry a lot of essentials every day. Its simple design ideally fits both formal and informal dress codes giving a vintage accent to the total look. Behind every successful woman there is a fabulous satchel.
Leather type. Made of Crazy Horse leather, satchels are extremely durable, solid, soft-to-touch, easy-to-care-for. A beautiful patina will underline your active lifestyle and restless personality. Crazy Horse leather satchels coming in rich shades of brown.
Capacity. For sure, the capacity depends on the chosen size. But even the small one serves to keep tablet, notebook, wallet, keys, documents, makeup necessities. Going up in size, you can have toiletries, snacks, tech accessories on hand as well.
Functionality features. Goes with or without a handle.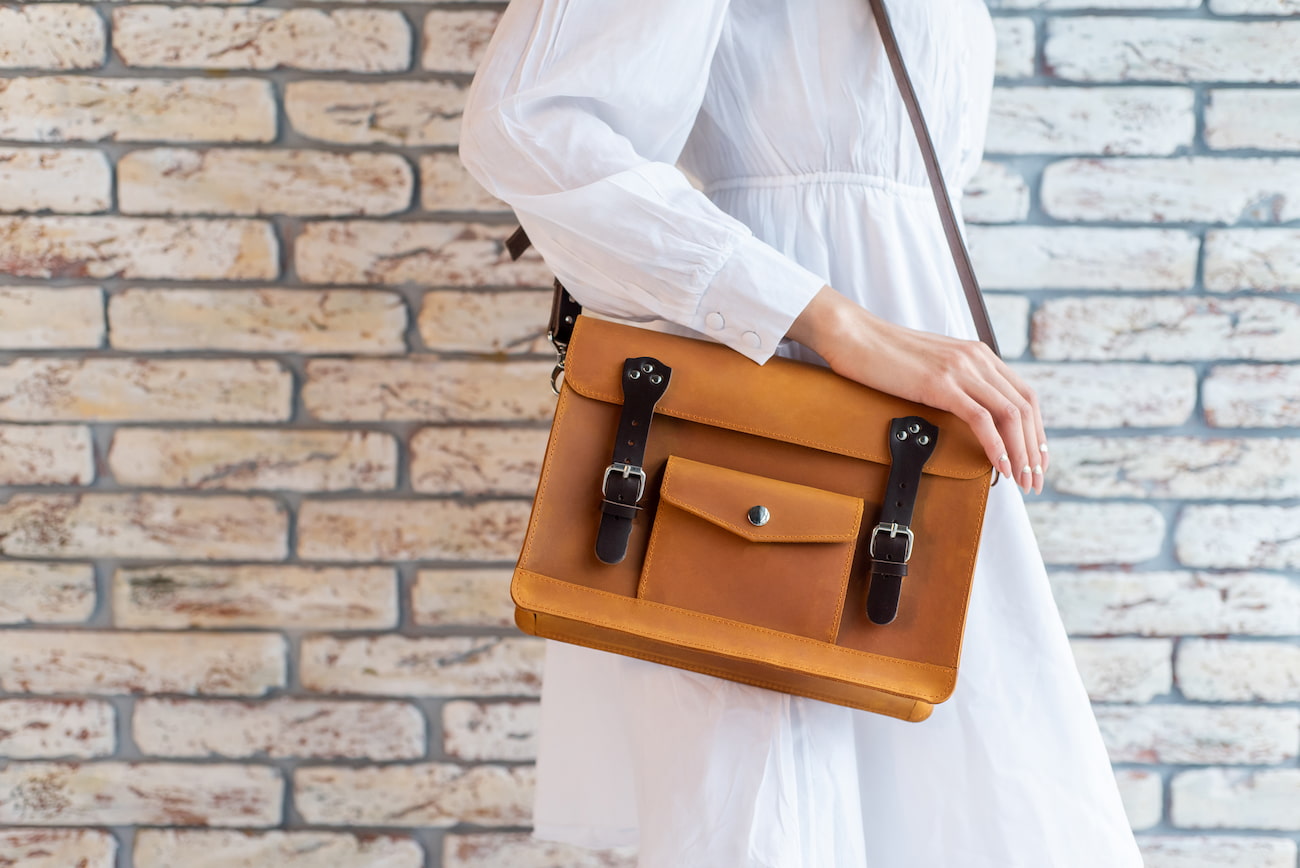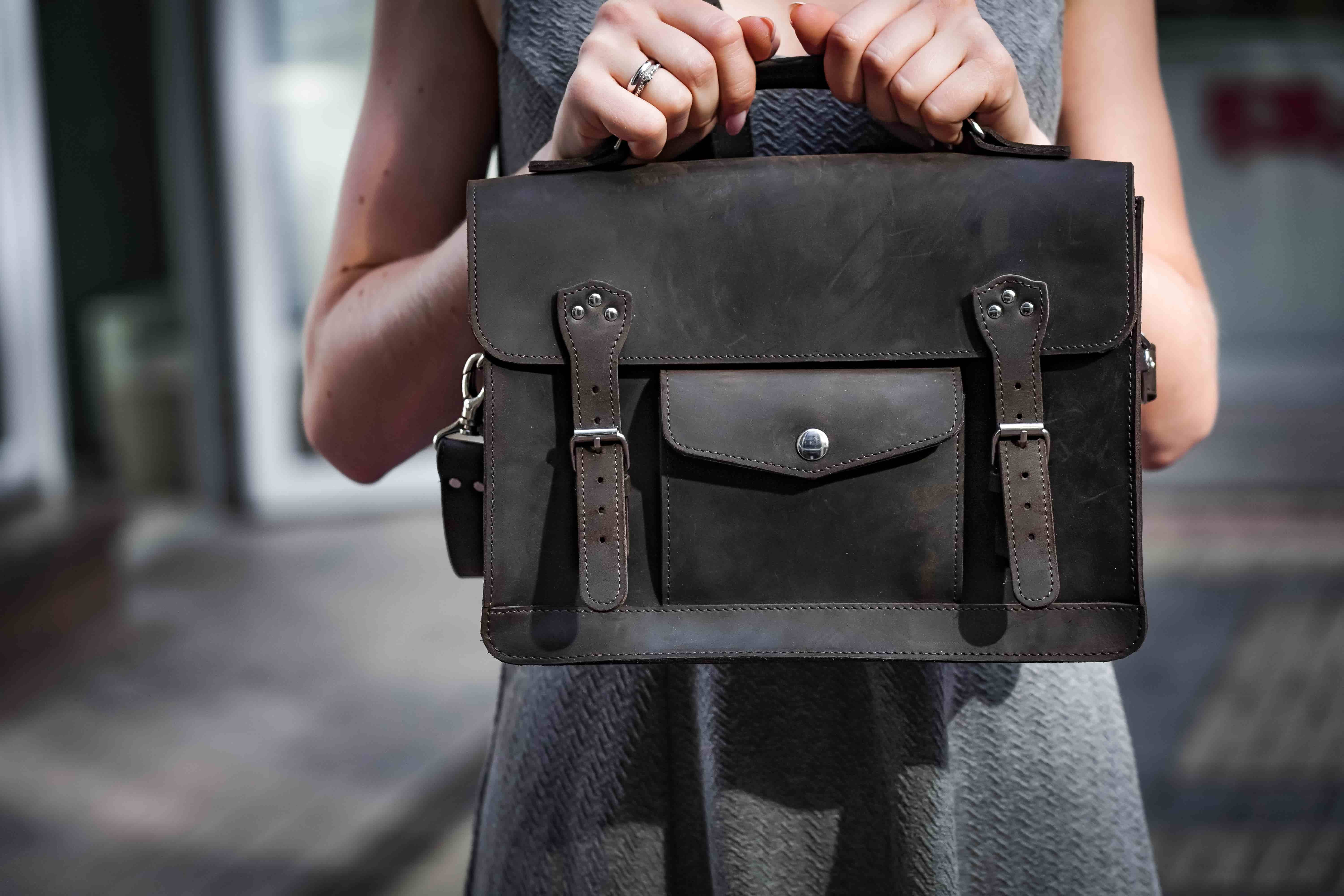 TOTE BAG
Meet and greet a versatile bag that elegantly suits every occasion in life. Its minimalistic design has won the hearts of millions of ladies meeting and exceeding all expectations of comfort and aesthetic values. Being pleasantly lightweight but oh-so roomy, a tote bag is thought to be a universal symbol of feminine functionality. In comparison with satchels, totes have thinner, thus more flexible leather that harmoniously repeats your figure lines without looking too gangling. Delight yourself with a comfy, soft handle, and a reliable non-stretching strap that will carry your essentials for many years. Elegantly simple, useful, all-season, and all-occasion accessory you can count on…That`s all about the tote. That`s all about what you deserve. Not a fan of excessive hardware? A tote bag is just for you.
What it`s perfect for. If you`re not sure of its versatility, check out this endless list of activities in which a tote can assist you. It`s good for work. For beach. For gym. For studying. For shopping. For picnic. For traveling. For carrying baby stuff. For carrying your cute pooch all around. For bringing home Chinese food order. For bringing home the whole fortune won on a lottery. For hiding your favorite chocolates from kids. Is there a need to proceed? ☺
With this bag, you can go through fire and rain – no doubts it will withstand a lot. Is there a need to proceed?
Leather type. Crazy Horse leather that develops a nice patina with every day of wear.
Capacity. In M-sized bag, feel free to put iPad Air (10.9") and other daily stuff. L-sized satchel easily fits 13" laptop, wallet, a bottle of water, a hairbrush, a notebook, some small essentials like lipstick, hairpins, etc.
Functionality features. Offered with/without a zip, an external pocket, an additional internal pocket. You can also customize the color of a handle and strap.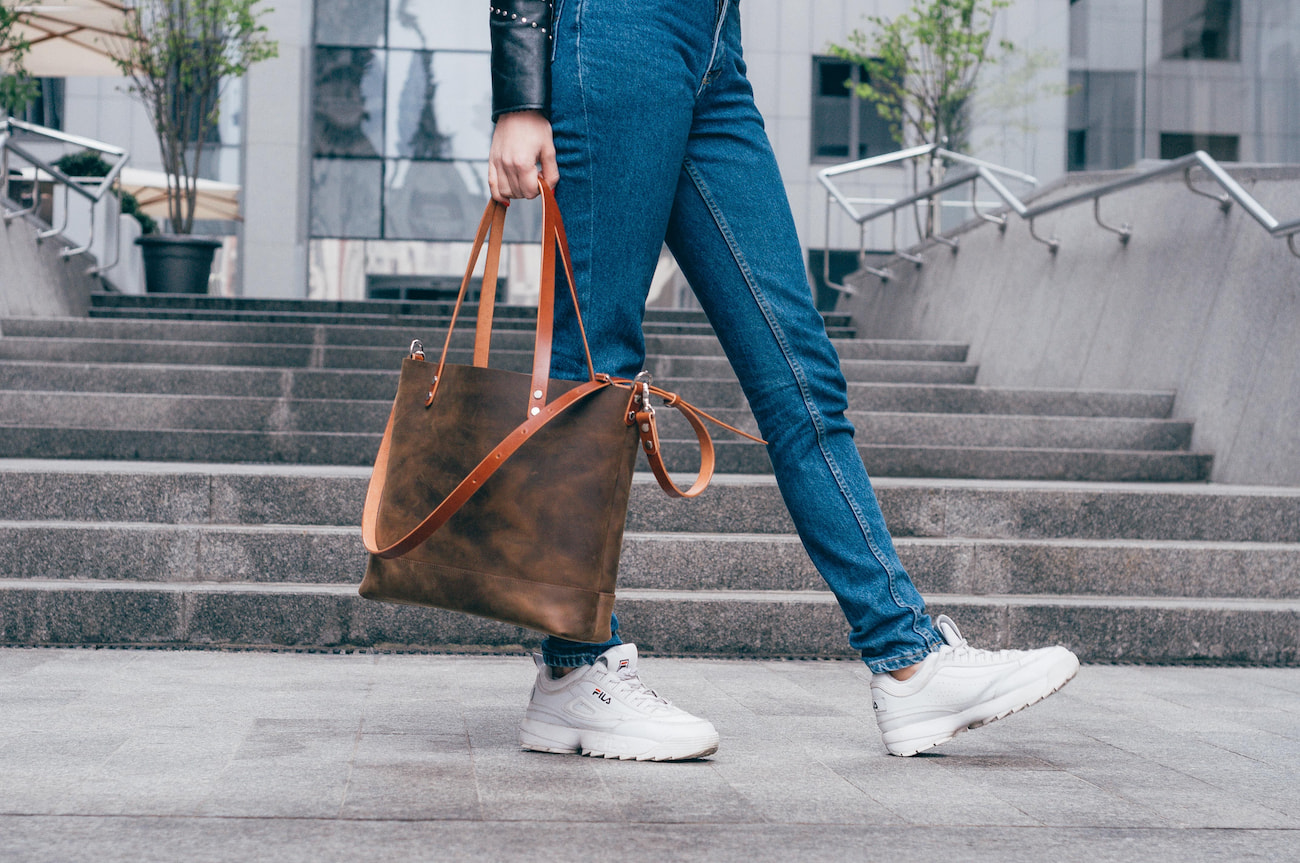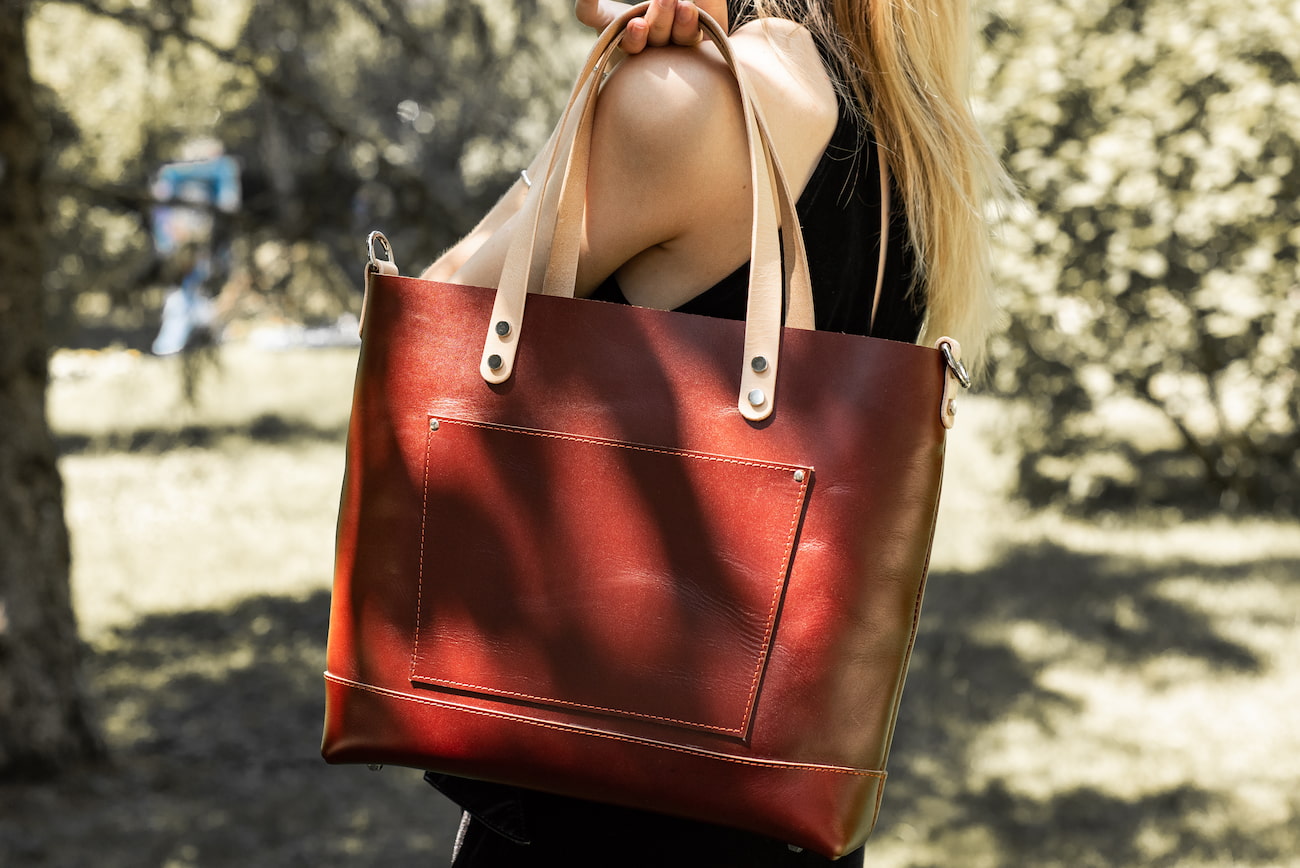 BACKPACK
The first thought that crosses one`s mind hearing "backpack" is schooling. But not for those who appreciate practicality that shouldn`t be sacrificed for the sake of style. Just like totes, backpacks are of great versatility but it`s more about casual dress code rather than official. Designed to be exceptionally light and convenient, backpacks feature two shoulder straps and a thoughtful range of pockets that complement a roomy compartment. Indeed, this type of bag offers benefits that any other bag can`t. For sure, there`s nothing it won`t match with – any color, any attire, and any accessories. Plus, backpacks give you a chance to wear them in different ways. Feel careless? Have it slung over one shoulder. Full of energy? Carry it across your back. Confident? Grab it in a hand. Offered in knapsack and flap styles, Hidemont backpacks serve to boost your daytime appearance and store essentials safe.
What it`s perfect for. Backpacks speak of your restless and creative nature. It`s a great necessity for walking, hiking, partying, studying, working, traveling, existing.
Leather type. Made of pebbled leather, every backpack stands out with a unique pattern and soft texture that`s easy to clean and less prone to scratches. It also provides a never-ending choice of bright colors.
Capacity. Whatever you put there, it will perfectly fit – groceries, books, laptop or tablet, hobby or gym stuff, a lunchbox, etc. Concerning flap-styled backpacks, it`s not recommended to put file folders with any documents in them as a flexible corpus is likely to angle it.
Functionality features. You can customize straps with a contrasting color.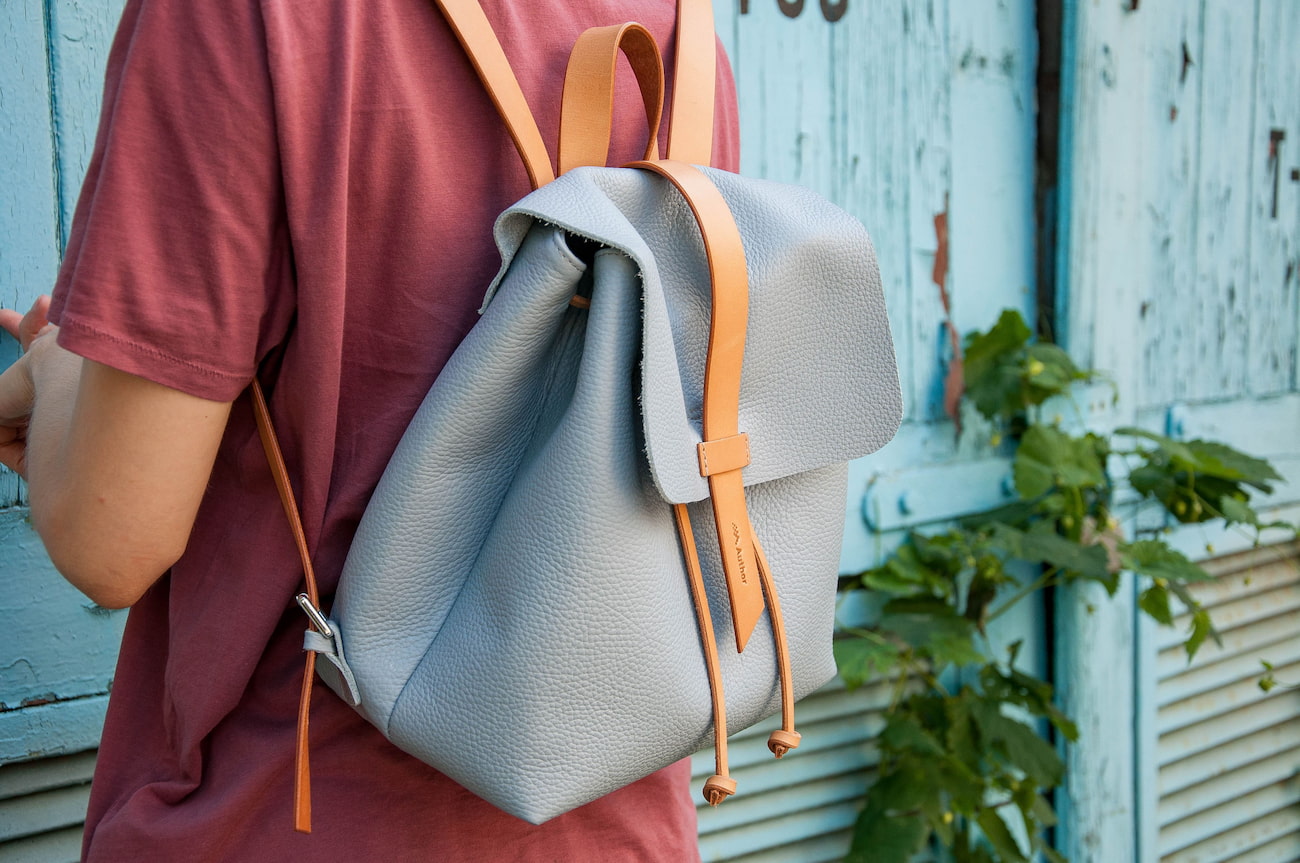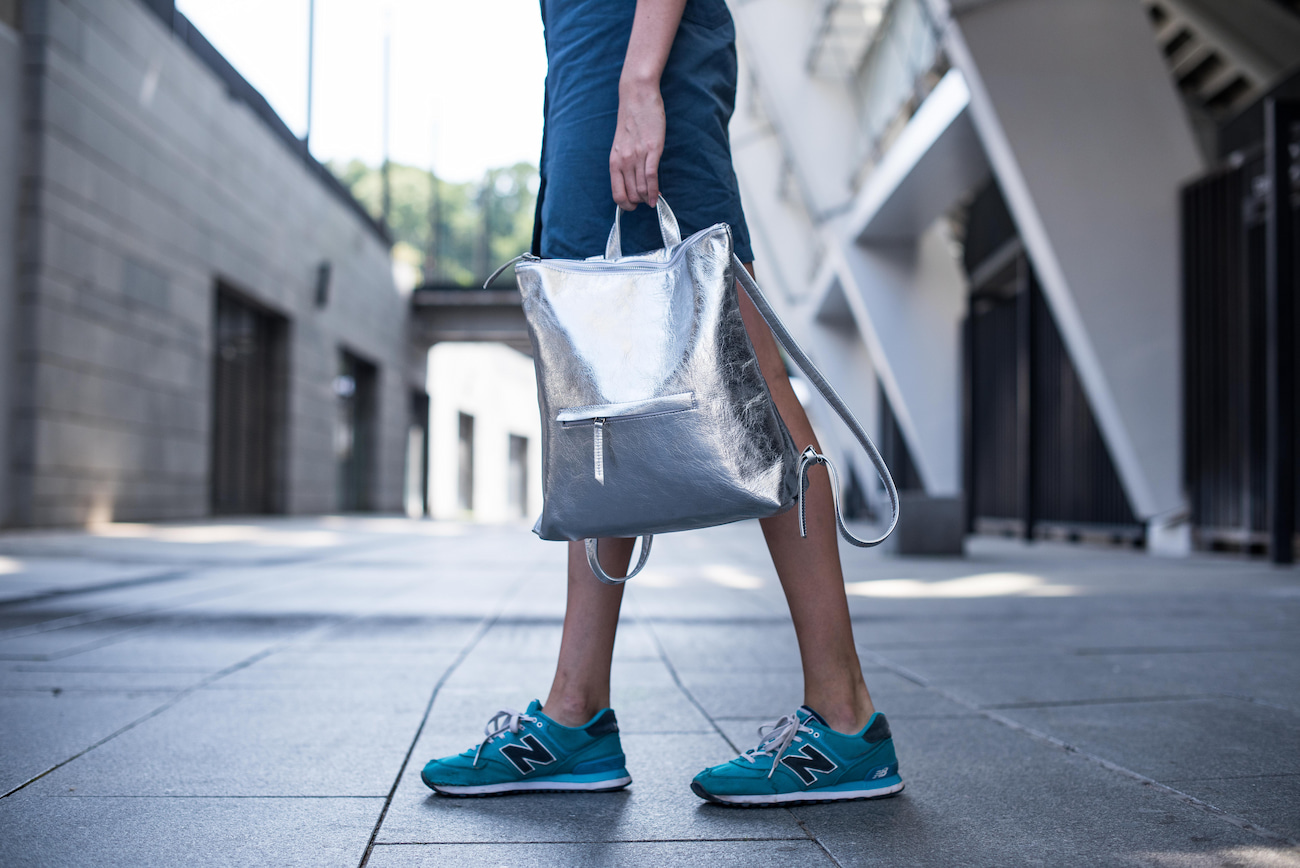 SADDLEBAG
A lot of modern women can`t find a reason not to succumb to temptation and enhance their everyday look with a saddlebag. It`s beloved for an unusual shape – the bag is a bit rounded at the bottom and slightly narrowed on the top – that resembles a saddle horse bag. A compact compartment is accompanied by a cute interior strap that hides a durable tic tac buckle, and a long adjustable strap for easy cross-body carrying. A sophisticated design is finished with careful stitching and unburnished ends of soft leather which give an exclusive touch to the appearance.
What it`s perfect for. Coming mostly in small or medium sizes, a saddlebag is the ultimate solution for those who hate being overstuffed. It`s not too big and not too small what makes it a light accessory for strolling in a park, walking a dog, shopping, visits to cafe or cinema, sightseeing, on-the-spot outings. It`ll be a truly splendid accent in combinations with a cute dress, a leather jacket or coat, and edgy moto boots.
Leather type. Crafted of Crazy Horse tanned leather, a saddlebag will stun you with a beautiful patina for many years. It also provides a rich palette of exquisite shades.
Capacity. It`s designed for light carrying of vital things like bi-fold wallet, phone, makeup essentials, sunglasses, a phone charger or power bank, keys, earphones.
Functionality features. Adjustable strap.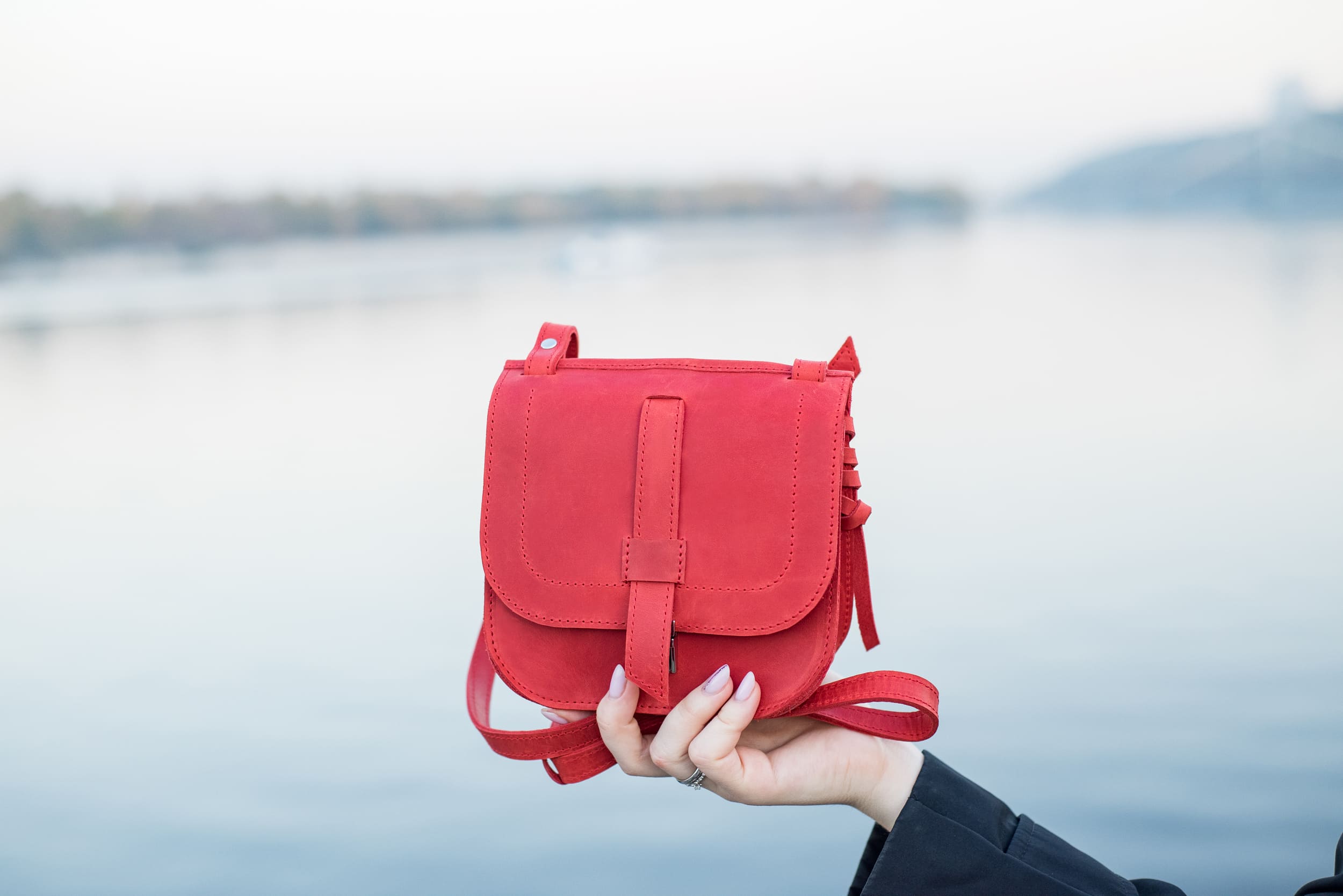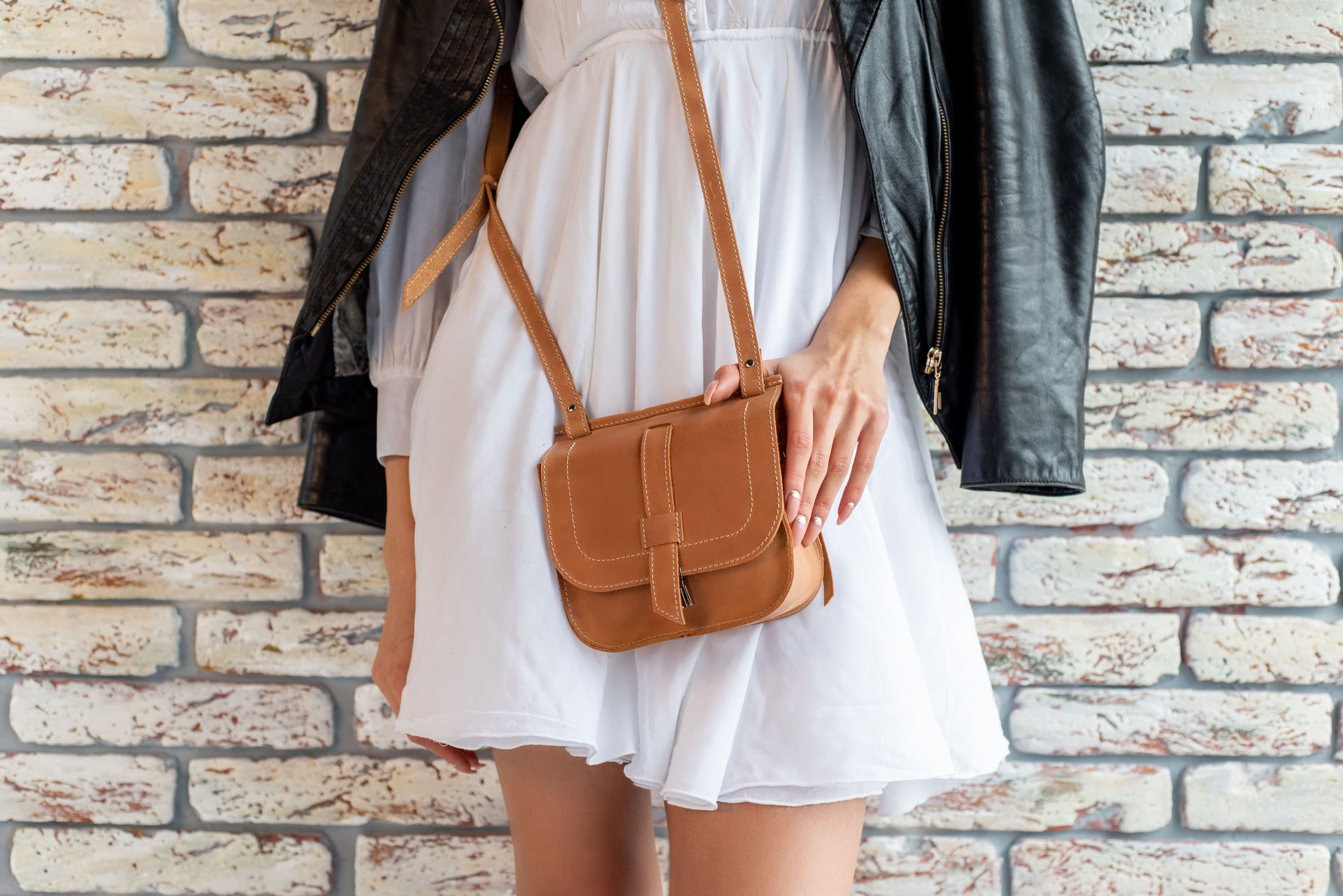 WRISTLET
When in need to grab a small and reserved bag that can fit cash, credit cards, touch-up toiletries, keys instead of hauling something as huge as a backpack or a tote, a wristlet is an ideal alternative for you. Crafted in a minimalistic design, it`s a nice accessory for evening looks and special occasions. A wristlet boasts smooth leather that is less prone to scratches, water, and dirt. A roomy and soft compartment is complemented with a comfy handle that allows you to hang it on a wrist and walk hands-free. Plus, being extremely compact, a wristlet can also assist you as a makeup bag that can easily be put in your tote or a trip bag without taking too much space.
What it`s perfect for. Take the favor of a wristlet when you`re eager to go sightseeing, to party all night long, to go to the cinema or a concert. With this accessory, you`ll have no worries about your stuff while walking in crowds.
Leather type. Made of pebbled leather, a wristlet is considered to be an easy-to-care-for bag that is offered in a range of bright smart colors.
Capacity. Just the most essential items you need to hit the dance floor and have an incredible look all night.
Functionality features. With/withour lining.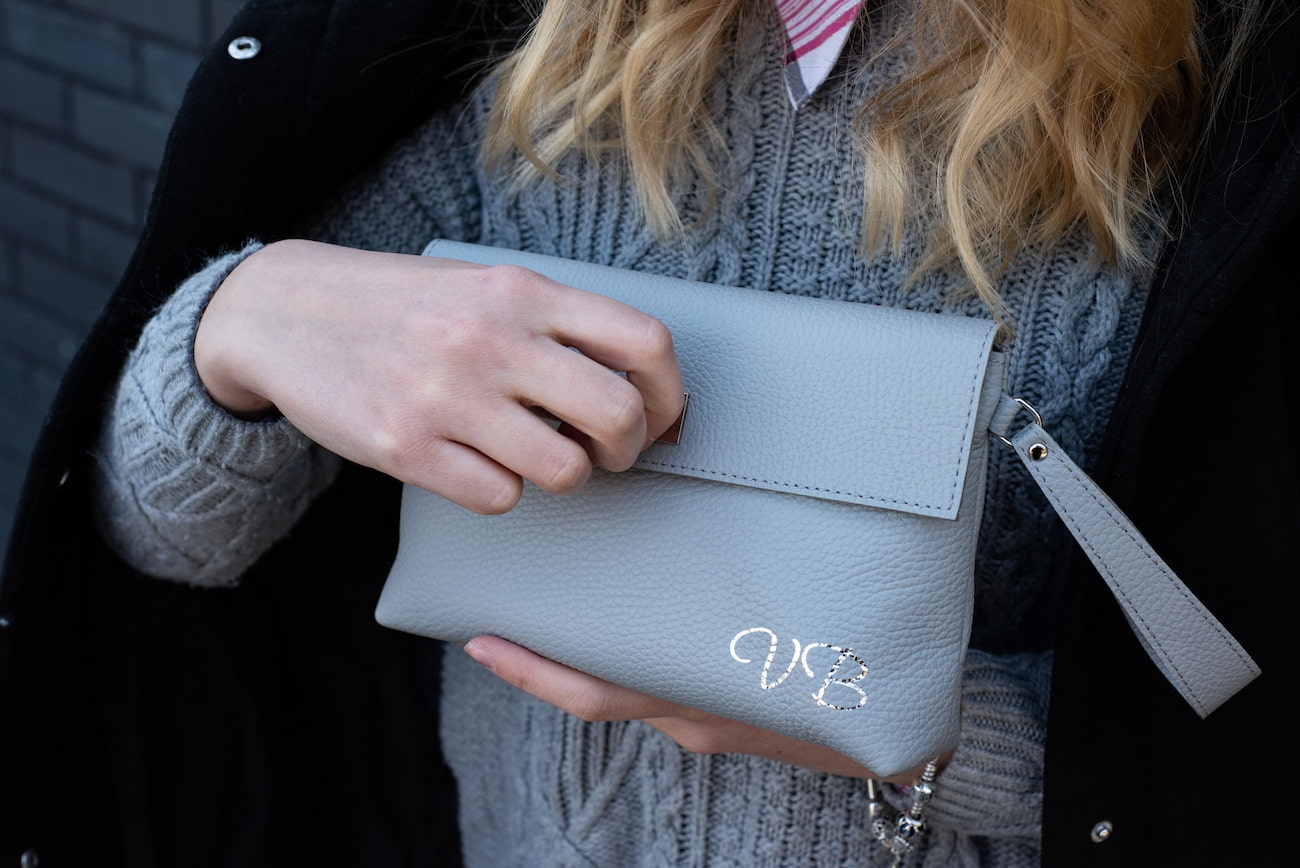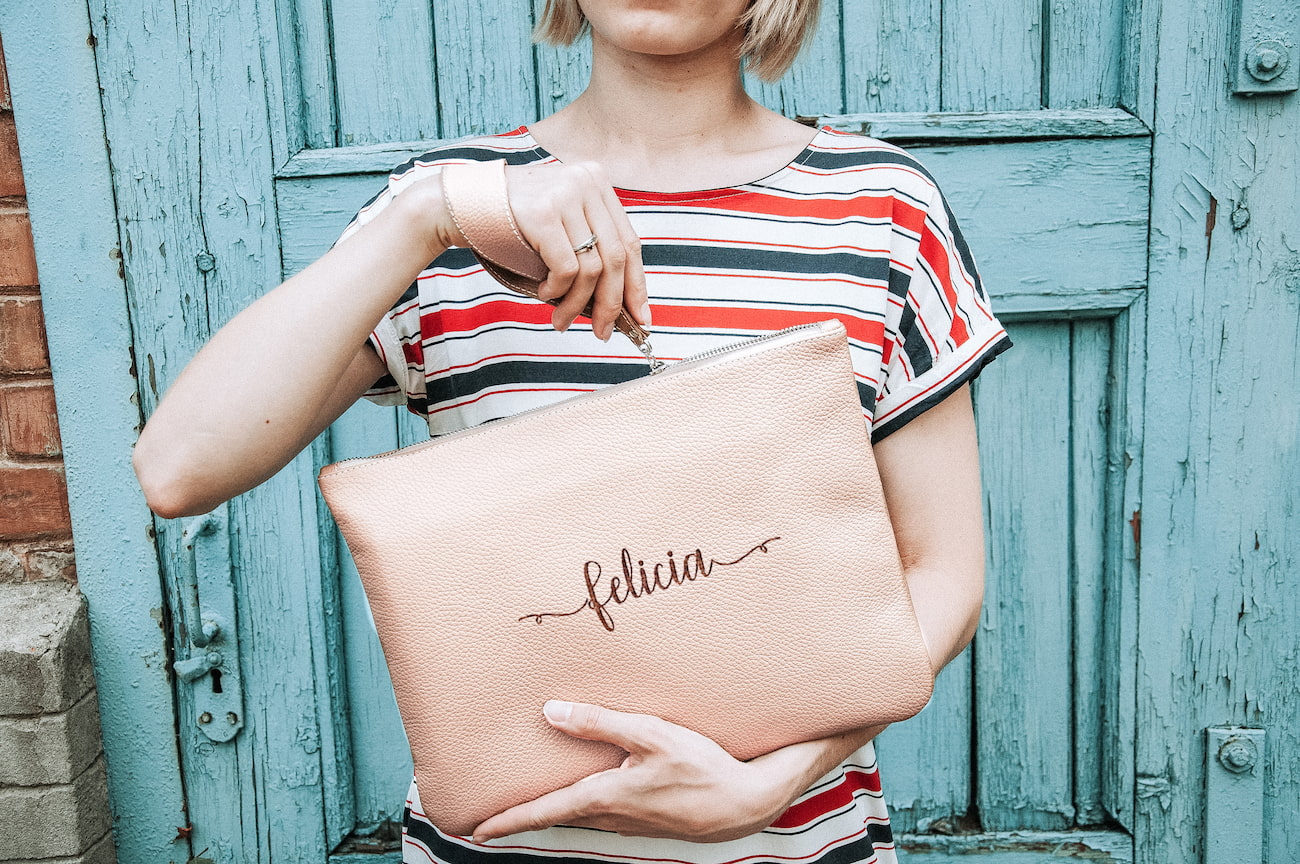 DOCTOR`S BAG
Enhance your beauty with a doctor`s bag that is just the same as a saddlebag in terms of functionality but quite different in a shape. Unlike a saddlebag, a doctor`s bag is roomier at the expense of a framed square corpus. Featuring a spacious interior pocket, it provides even more space for keeping things. You`ll be pleasantly impressed by the functionality of the doctor`s bag as it is finished with a handle, and a half-chained strap to carry it comfy and light. Your treasures will be securely kept under a durable turn metal lock and being gently arranged in a soft interior compartment. Its bottom part is quite rough, so go ahead and put it on any surface without worrying it`ll turn over.
What it`s perfect for. Get it for strolling in a park, walking a dog, outdoor photosets, playing with kids in the yard, a date night, or as hand luggage on a plain.
Leather type. Experience the richness of the Crazy Horse leather palette that will amaze you even more with a beautiful patina over the years of use.
Capacity. A doctor`s bag goes in small and medium sizes that absolutely fit sunglasses, cash, keys, the most essential toiletries, phone charger or a power bank, and earphones.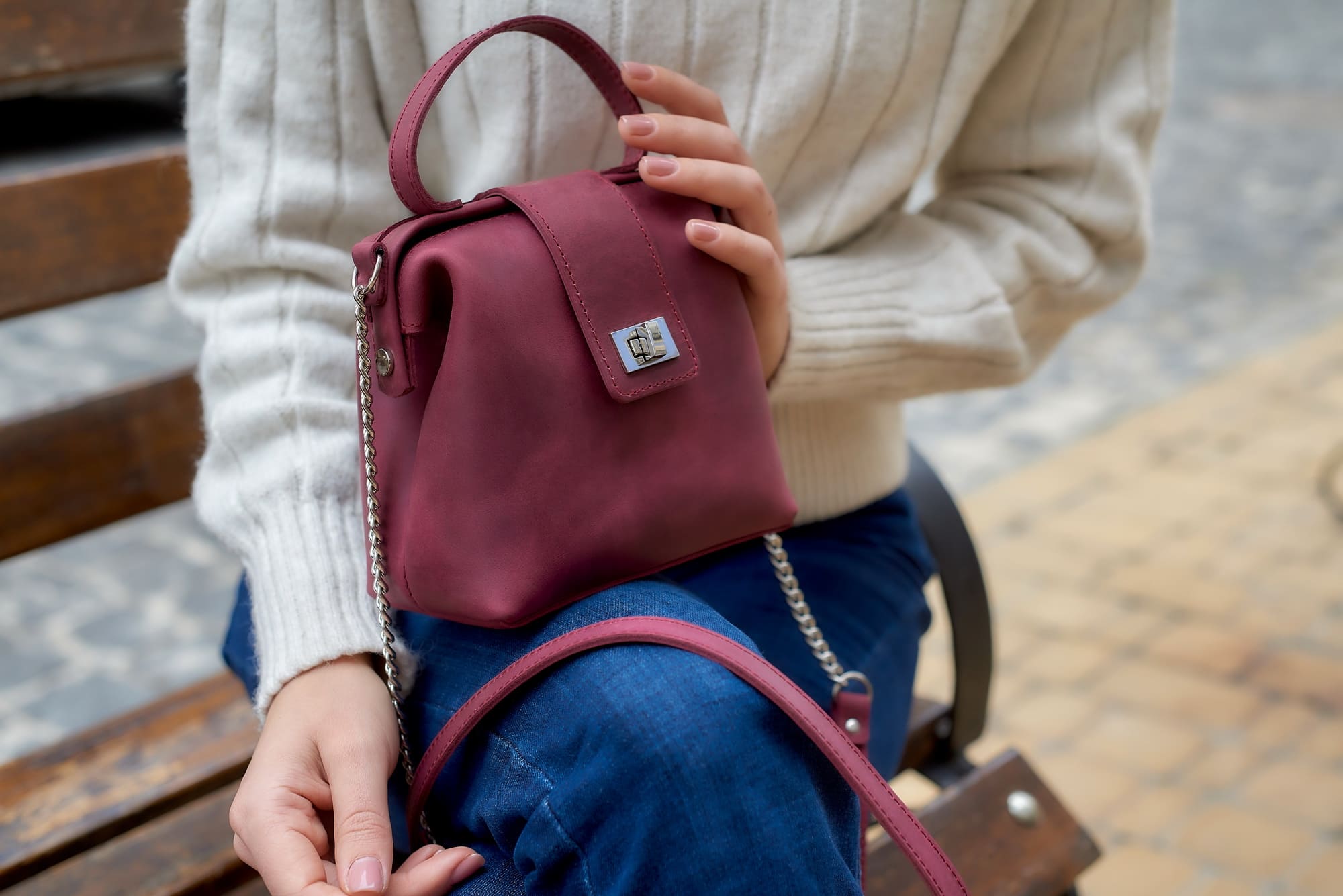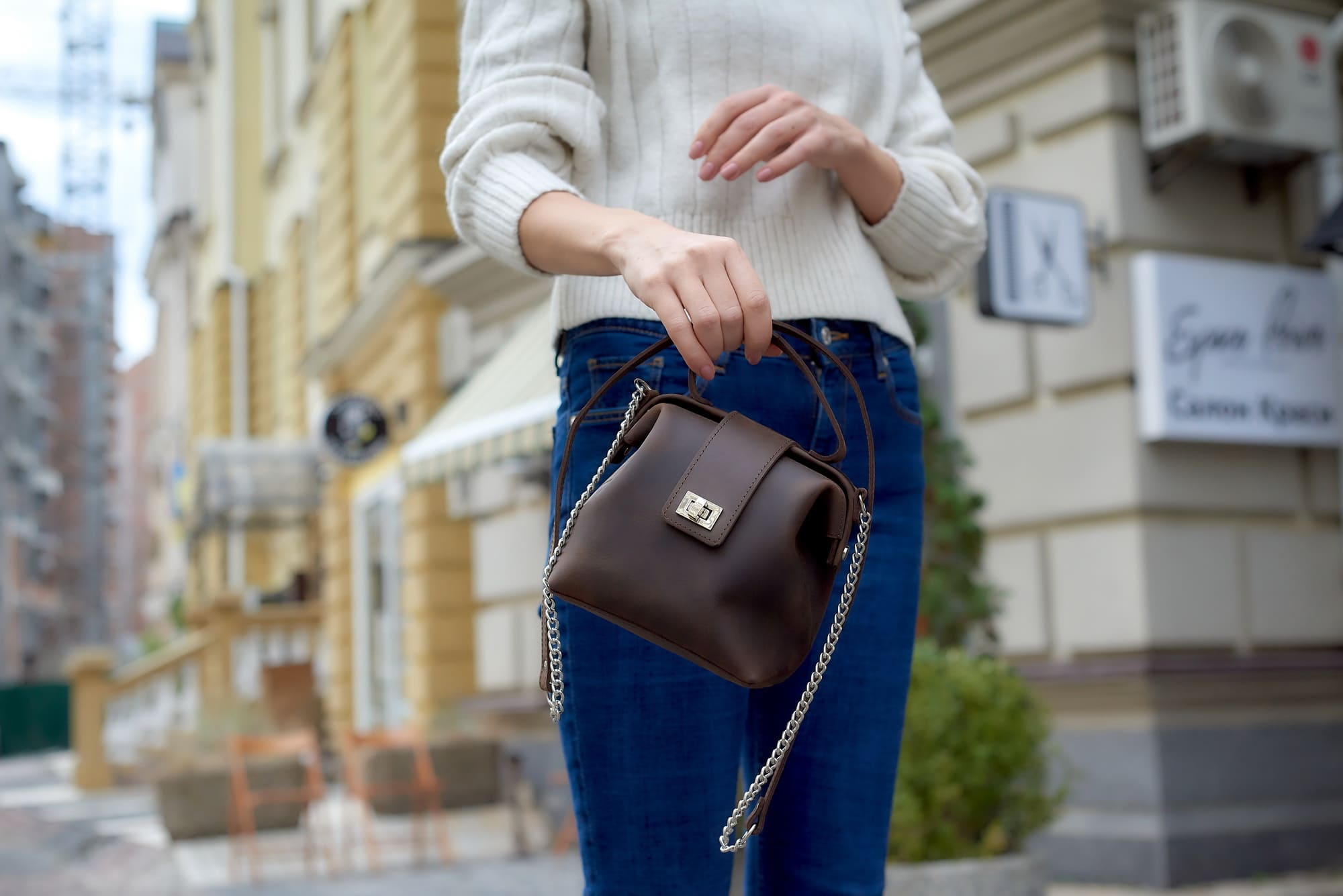 Have you already chosen your favorite one? Share your ideas about what bag is the most convenient and versatile for you!