Fashion trends always forge ahead, reflecting the overall women`s and men`s lifestyles, needs, and tastes as well as the common style tendencies in the celebrity's world. Sometimes, they appear to be impressively innovative and fresh, and sometimes, these are examples of iconic trends reinterpretation.
Hidemont team has studied what looks are going to be key fashion trends and provides a fashion trend forecast 2022/2023. Stand out of the crowd these fall and winter seasons, by following the global trends or starting your new, personal one, considering our TOP list of fall and winter clothing trends.
GENERAL OVERVIEW
Let the Color Do the Talking
This fall-winter women's fashion experts expect you to enrich your wardrobe with garments in basic, neutral colors such as gray, beige, black, and all shades of blue and brown. Finishing the look with accessories in contrasting bright colors like red, emerald green, pink, and fuchsia will work in your favor.
Men should experiment with their clothes palette, mixing nature-inspired tones – black, gray, brown, nude, khaki – with accent shades of red and blue. For example, a classic mid-length gray coat with a plaid scarf with red, black, and white elements makes a classic combination to illustrate the fall 2022 clothing trends.
As for the prints, either plaid, floral, or animalistic print on your attire will bring a tasteful flair to the style.
Materials and textures: fit all, for all
Keep up with the latest fall clothing trends and winter fashion trends, giving preference to genuine leather, denim, wool, cashmere, and cotton.
WOMEN'S TRENDS:
Make a professional statement
Every business lady knows how to make good deals, manage finances, run a company, meet deadlines, and maintain a harmonious working relationship with colleagues. And, every successful business lady`s formal dress code follows the fashion trend forecast 2022/2023. This fall-winter season makes it clear – formal attire is not always tasteless.
Be sure that combining light, natural colors with bright accents will make you feel much more confident at the meeting or when greeting your boss in the hall. Play with blouse and shirt tailoring and delicately combine them with straight or flared trousers or jeans. Classic suits, oversized blazers, and sheath dresses are back in this fall clothing trend!
Move confidently and securely hold your essentials in lightweight leather tote bags that`ve become this winter trend. Read more about how to choose the bag of your dreams.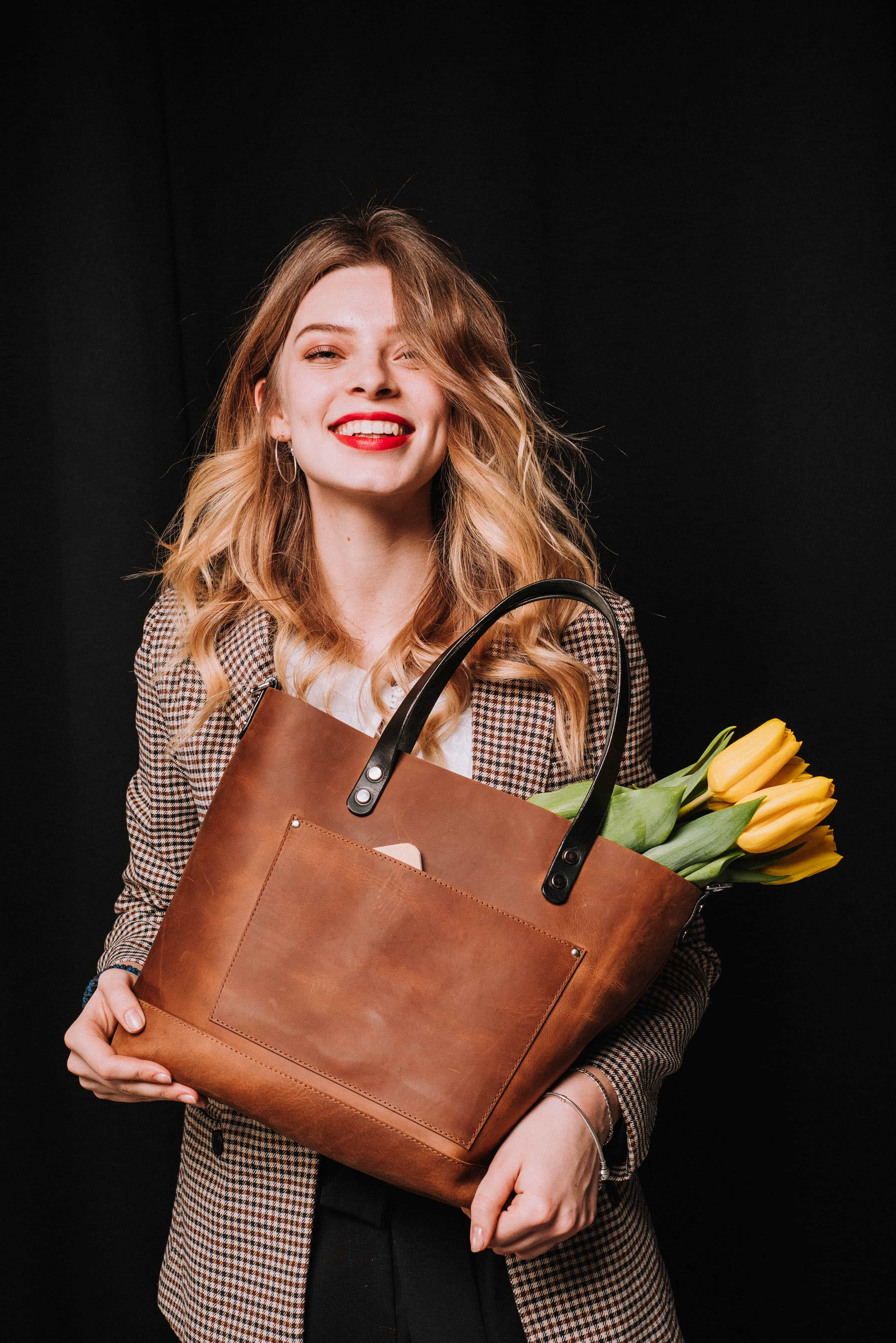 Trendy accessories speak of your professionalism, too – upgrade your workspace with this winter trend personalized accessories like leather mouse pads or desk pads.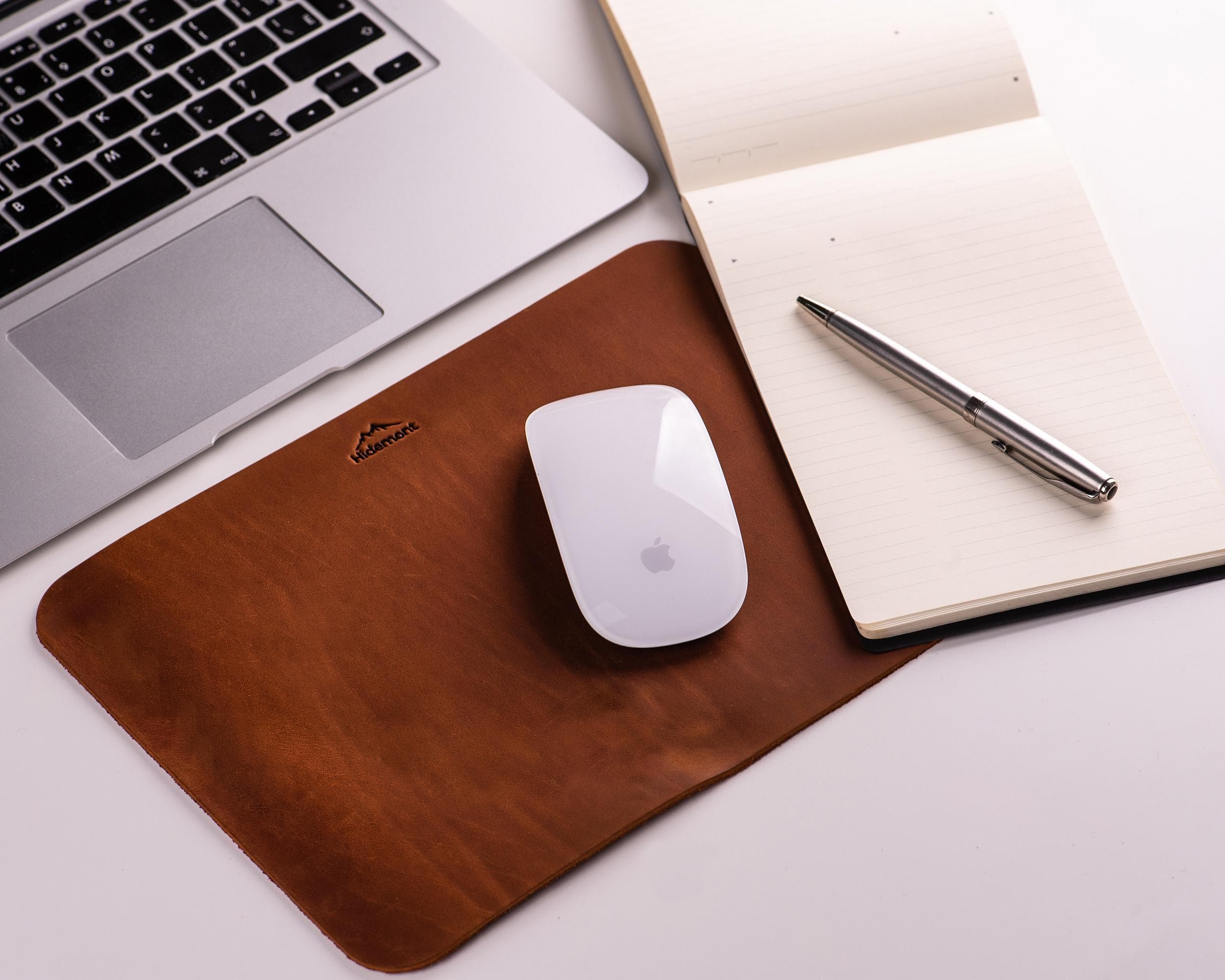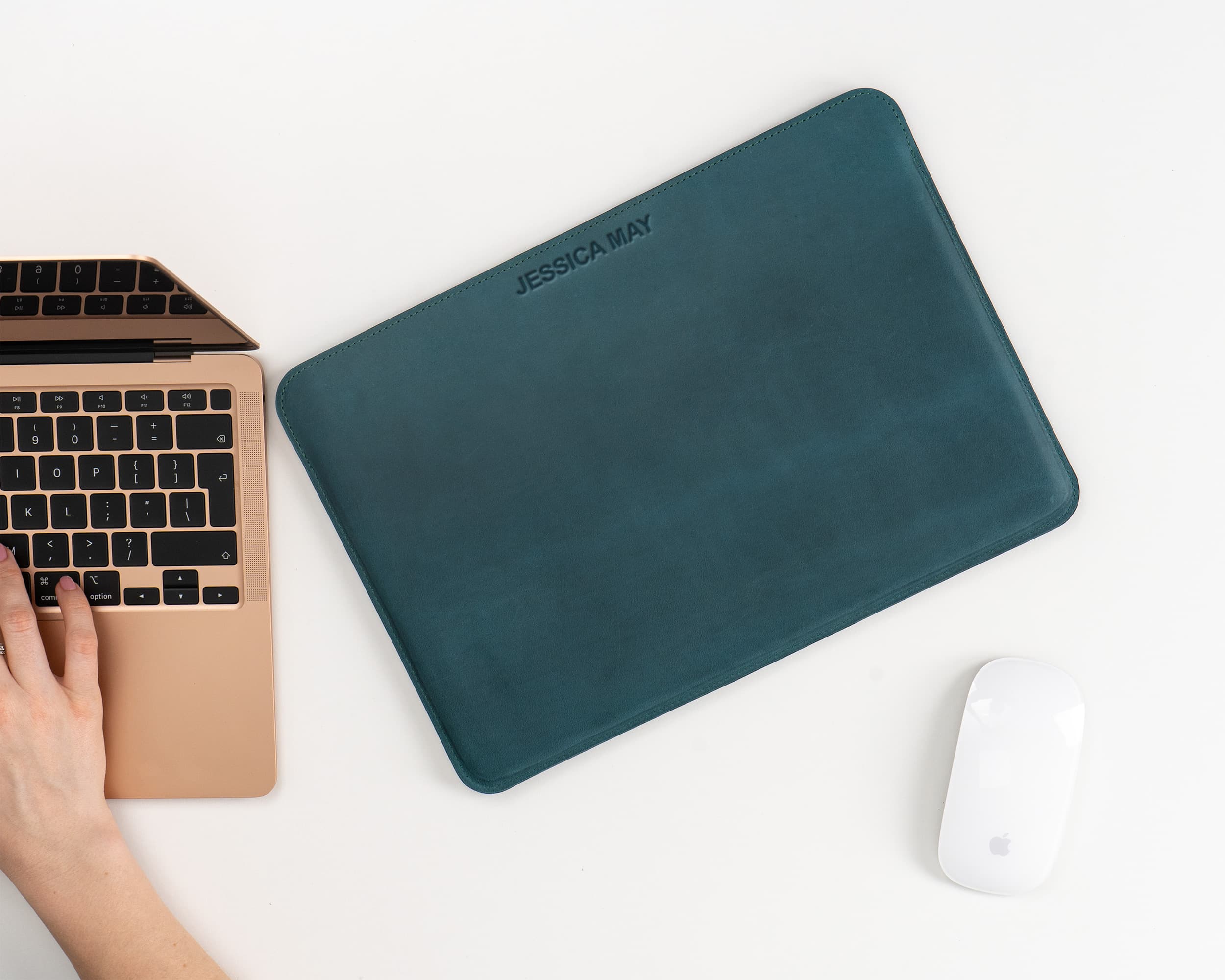 A quality leather laptop case is a must-have fashion accessory that creates a lasting impression, protects your laptop from damage, and makes you feel ready for challenges.
Back to school
This fall and winter clothing trends give you a call-back to preppy style. It's so funny to observe how women's attitude to clothes changes over the years. As a teenager, I used to hate my school uniform, and now, I love picking up check blazers, varsity jackets, plaid skirts, and berets, and they are fall 2022 clothing trends. The iconic Rachel Green`s preppy look of a plaid skirt, basic long-sleeve top, leg warmers, and loafers, Blair Waldorf's outfits, and Harry Potter house scarves inspire us to play with our outfits this season to find our best-fitting winter clothing trends.
The preppy style reinterprets tradition, giving new breath to canonical silhouettes and the myriad colorways options. Knit cardigans, basic tops, mini-skirts, leg warmers, and sneakers are inseparable attributes of this winter 2022 fashion trends. Plus, leather satchel crossbody bags become a perfect addition to finish the college-style outfit and follow the winter fashion trends.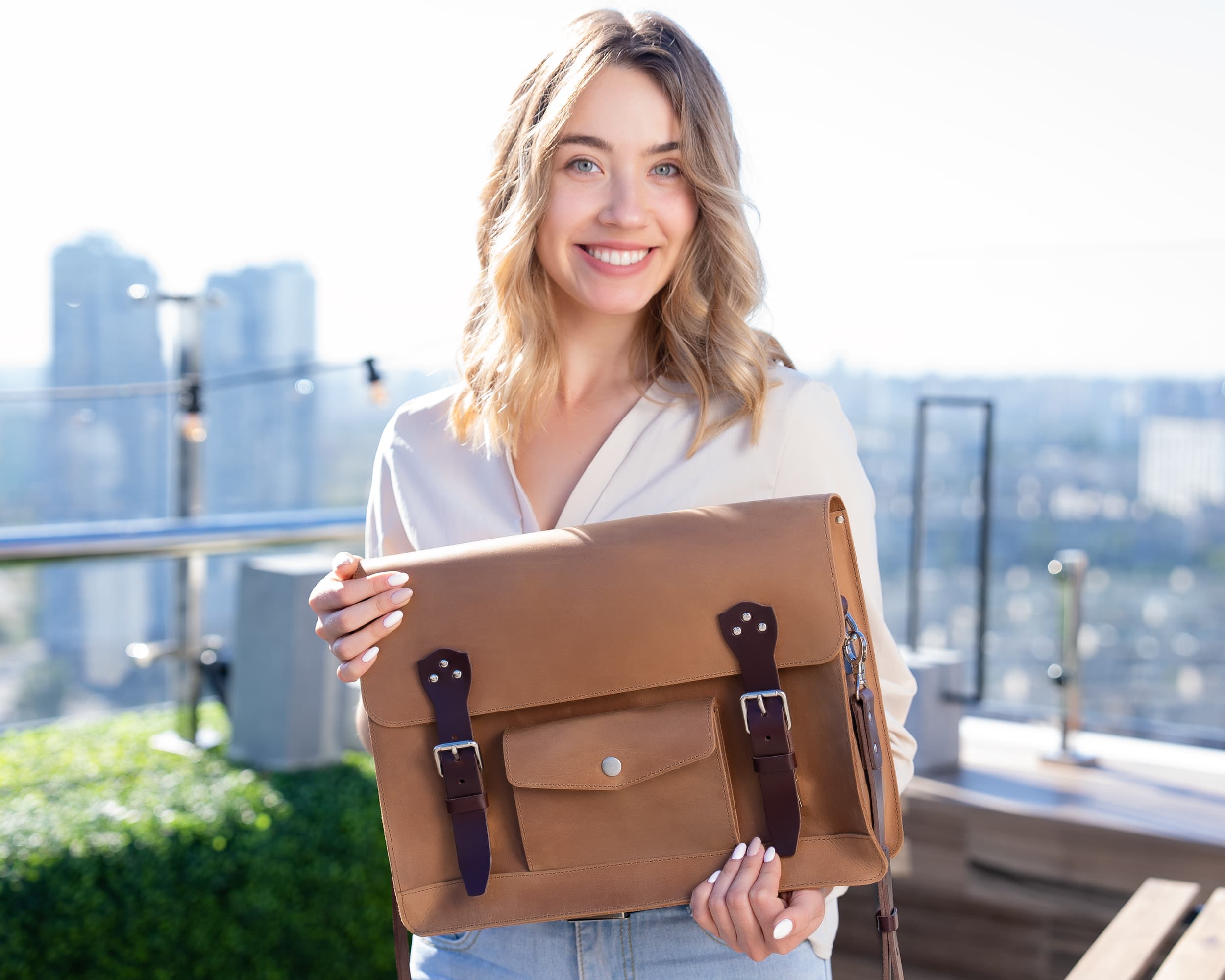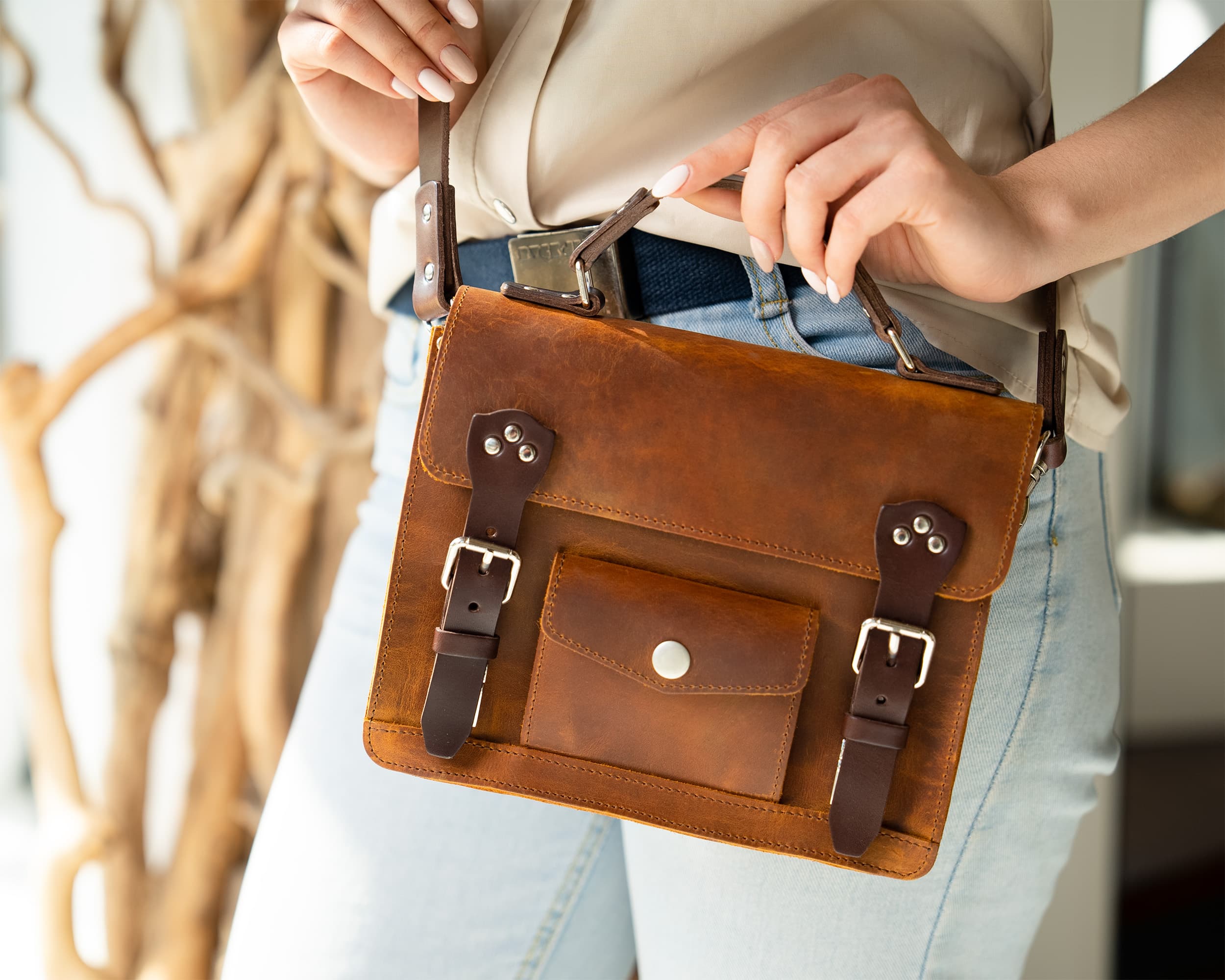 Quote the preppy style with the tradition of jotting, sketching in notebooks, individually embellished with stickers or pictures, and neatly protected with personalized leather notepad covers. Check out the types of notepads and shop now for the leather notepad covers that are the must-have fashion accessories this fall-winter time.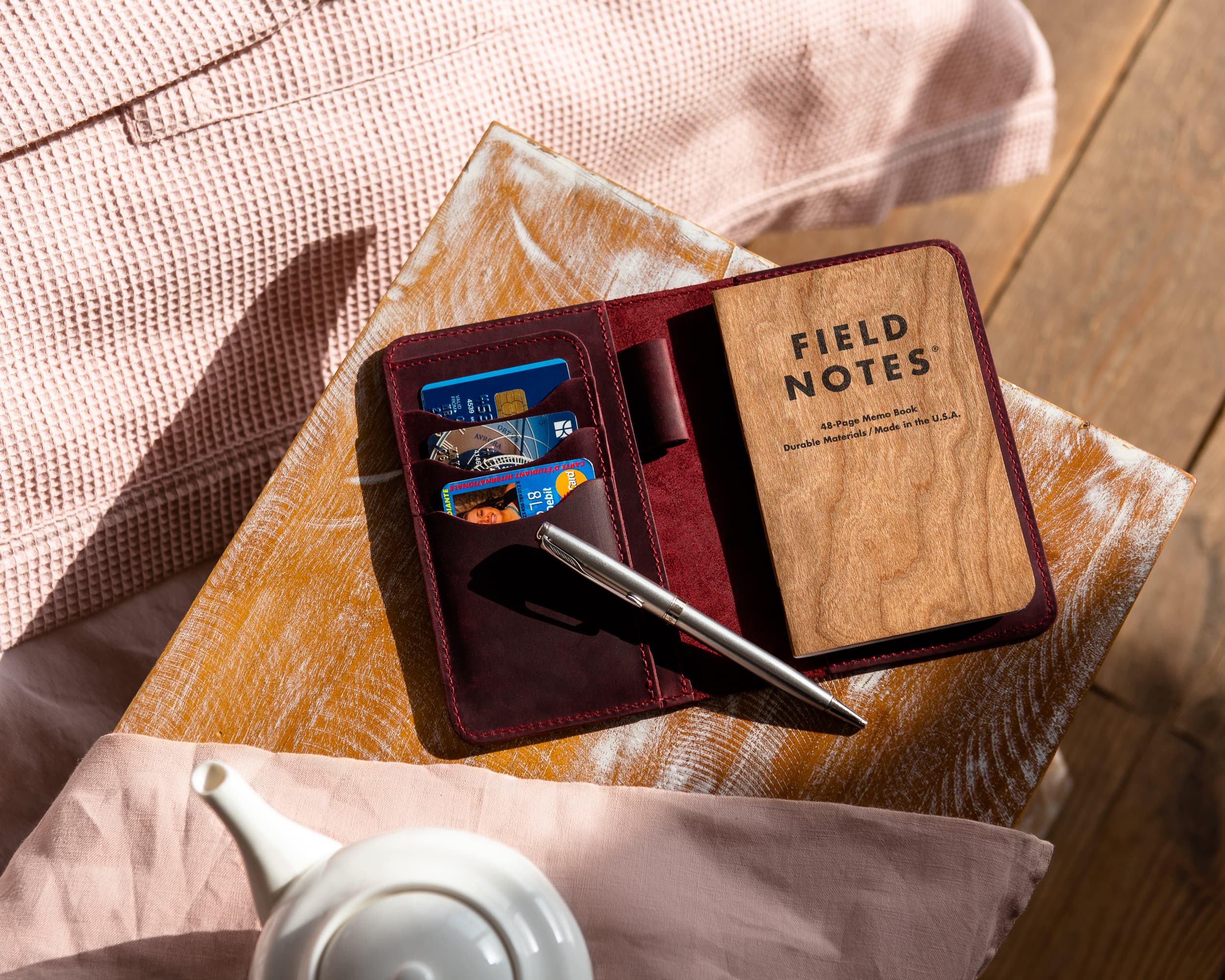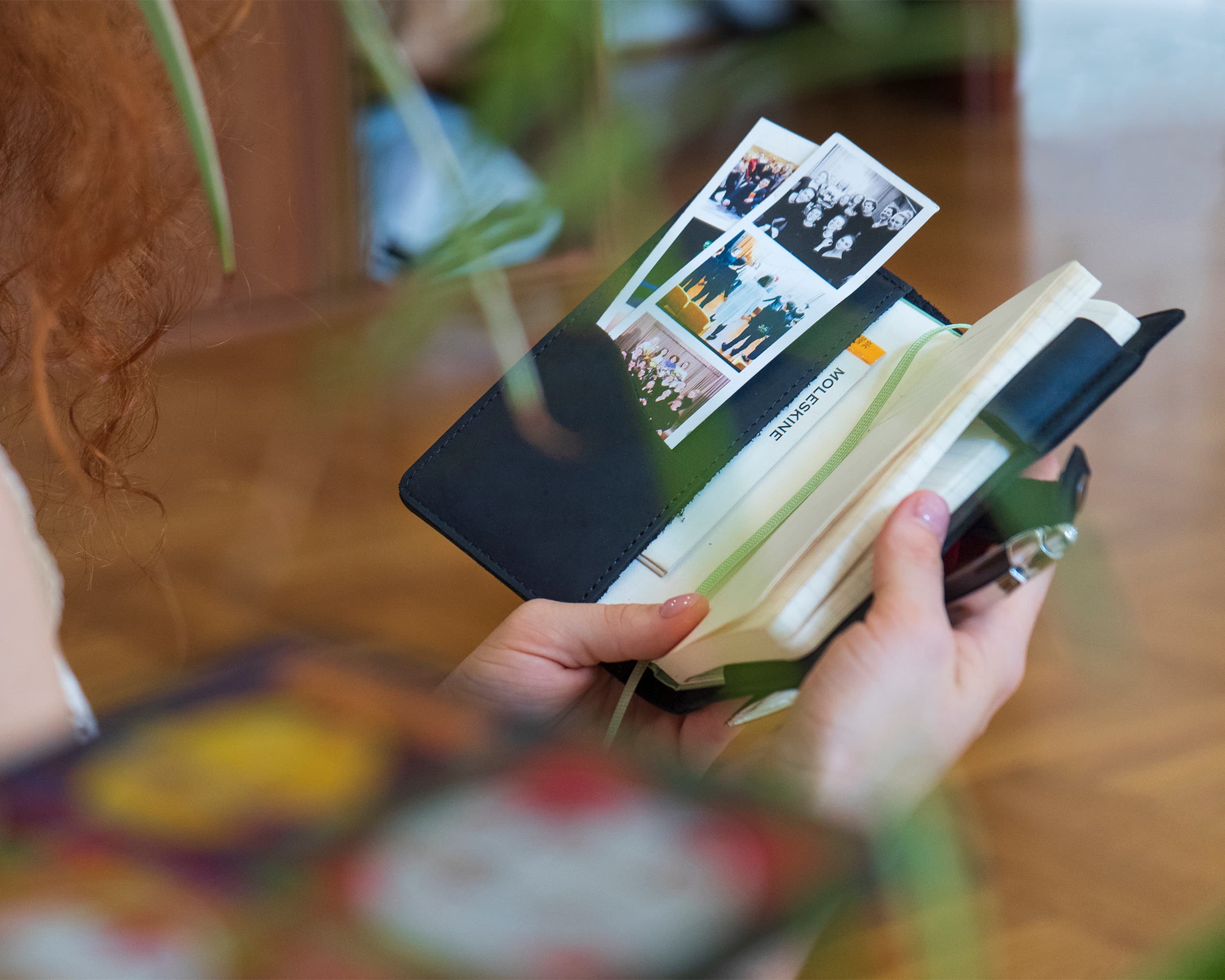 MEN'S TRENDS:
Comfortable casuals
No surprise, men may appear to be rather picky about their clothes. Year by year, male fall and winter clothing trends are all about convenience and freedom in the move, and 2022/2023 fashion trends continue this tradition. To feel cozy outside when low temperatures, men opt for comforting textures like wool, fleece, and cashmere, pairing them with denim, corduroy, or nylon.
Baggy, oversized clothes and the rule of layering are now in the winter trend. For example, parka jackets, classic coats, jumpers, sweatshirts, hoodies, regular-fit trousers and jeans, sneakers, and ankle boots have embraced the top list of fashion trend forecast 2022/2023.
The roll-top backpacks are the must-have fashion bags because they securely organize all needed stuff like a wallet (there are some tips on how to choose a wallet), notebook, lunchbox, tech accessories, etc. Crafted of quality material and in minimalist design, leather dopp kits are the epitome of male practicality for everyday use and traveling.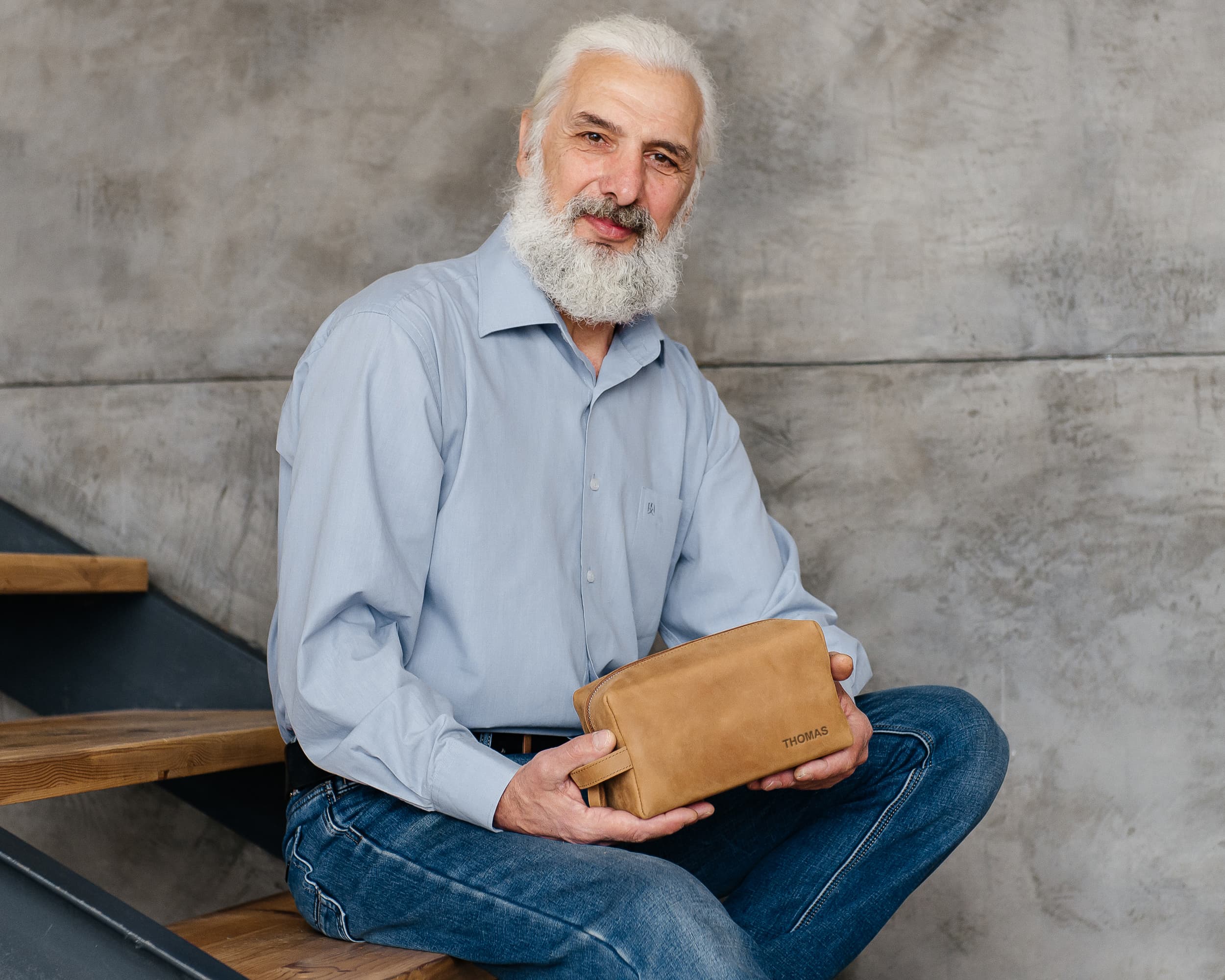 Bruce Wayne`s look has become exemplary for setting men's winter clothing trends.
Redefine classics
Classic never goes out of style, and, yes, classic outfits can be comfortable and create fall 2022 clothing trends and winter 2022 fashion trends, too. Most successful men in business are aware of the power their appearance has. Create such an elegant look not only with the combination of formal garments (suits, trousers, strict shirts, and ties) but with quality materials, minimalist but eye-catching tailoring, and color trends, too. Smart-casual style is now in the winter trend among modern men on the constant go.
In general, a blue plaid blazer, white long-sleeve, dark jeans finished with a genuine leather belt, and monk or brogue shoes create an intriguing, convincing impression so that such an ensemble manifests the underlying fall and winter clothing trends. Build new partnerships effectively on your way, taking favor of leather business card holders in trendy colorways.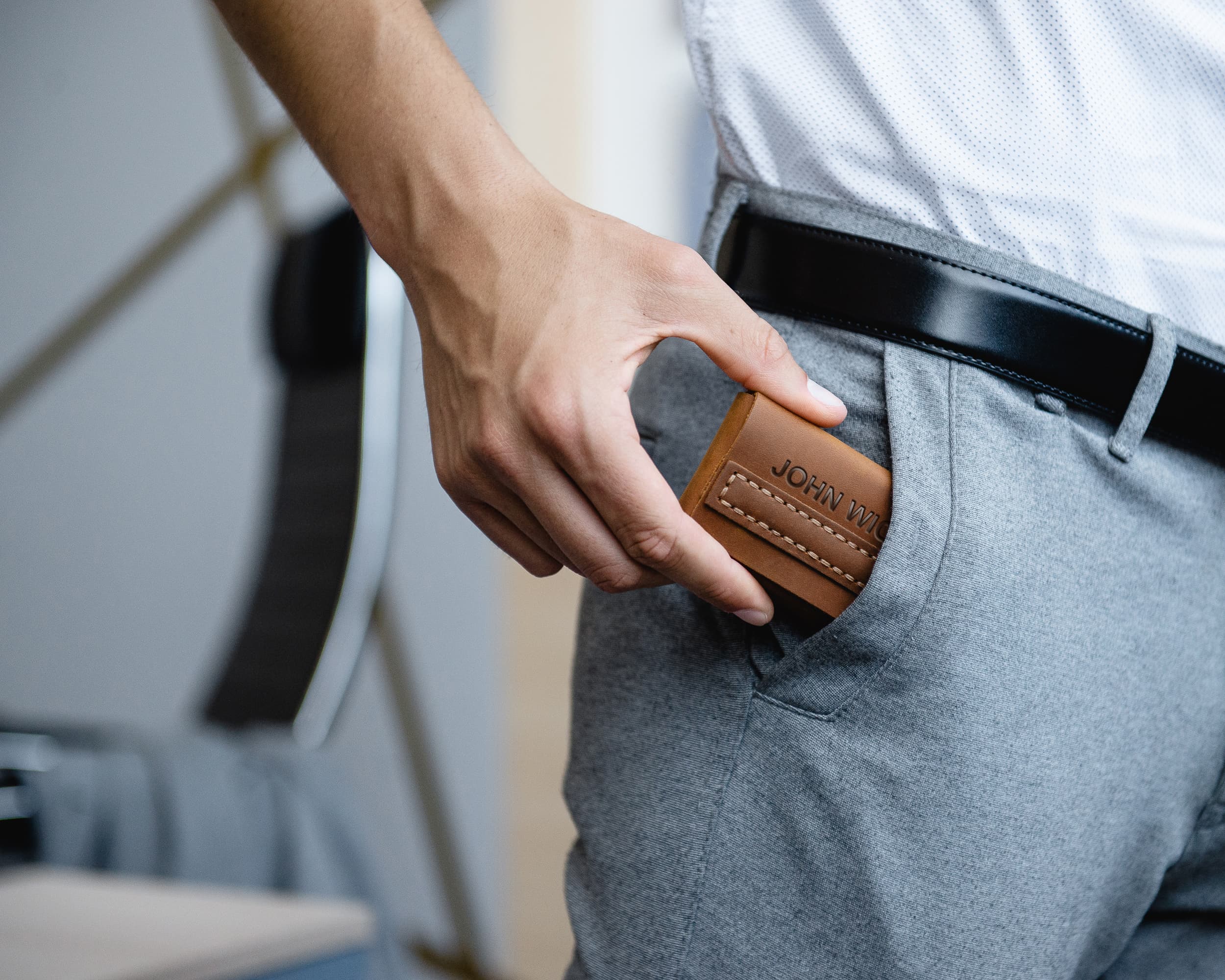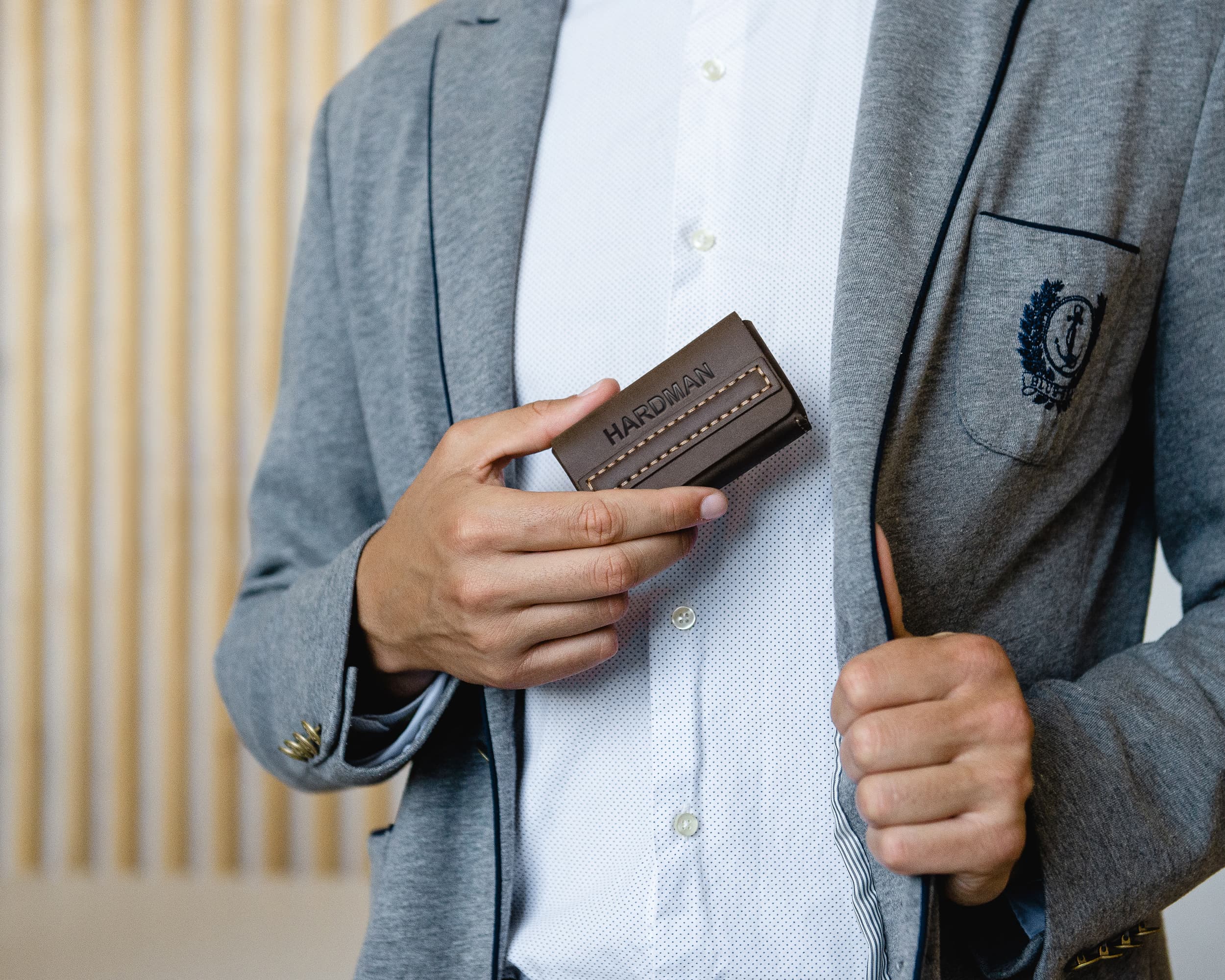 Consider these fall and winter 2022 fashion trends to underline your personality this season, experimenting with colors, textures, accessories, and completed looks. Feel free to share your recommendations on must-have outfits and your experience of following fall and winter clothing trends.