Dull, snowy, and cold days are behind, and the dazzling beam of sunlight shining through the window means it's high time to refresh the wardrobe and think of our style for the spring 2023 season. Spring manifests a new page of your fashion story you're about to tell the whole world, surprising everyone with vibrant colors, blooming prints and reborn outfit combinations. We all want to shine, and everyday looks are a powerful tool. Savoring the key fashion trends harmonized with stylish accessories, we`ll get ready for new projects, revive our confidence in every step, and enjoy a fresh breath of striking ideas for expressing our personality.
The recent fashion weeks have proven it to us again – fashion is all about dynamics and constant reinterpretation of the past. The designers have reexplored the must-have trends for the fall-winter 2022/2023 season, letting them look afresh. Having gone to extremes, the fashion gurus have displayed an amazing fusion of romantic naturalness and extravagant abstraction that's the biggest trend this season.
Are you one to try on the outrageous runway spring trends at the office or when enjoying a coffee with friends at a coffee shop? Or when walking a dog? Doubt so.
In this article, though, we`ll have a closer look at the spring 2023 fashion trends and discuss how to conveniently blend them into your lifestyle of working, studying, traveling, and leisure. You`ll also find out more about spring 2023 print trends and spring colors fashion tendencies.
Besides, I`m glad to give you a comprehensive overview of stylish Hidemont accessories designed to speak of your sophisticated taste this season.
GENERAL OVERVIEW OF SPRING TRENDS
With Color Between Lines
In contrast with the past autumn/winter season that stood out with flamboyant fuchsia, red, or green, every woman is now really welcome to enliven her spring wardrobe with natural, pastel color trends, and romantic shades of pink, brown, and gray.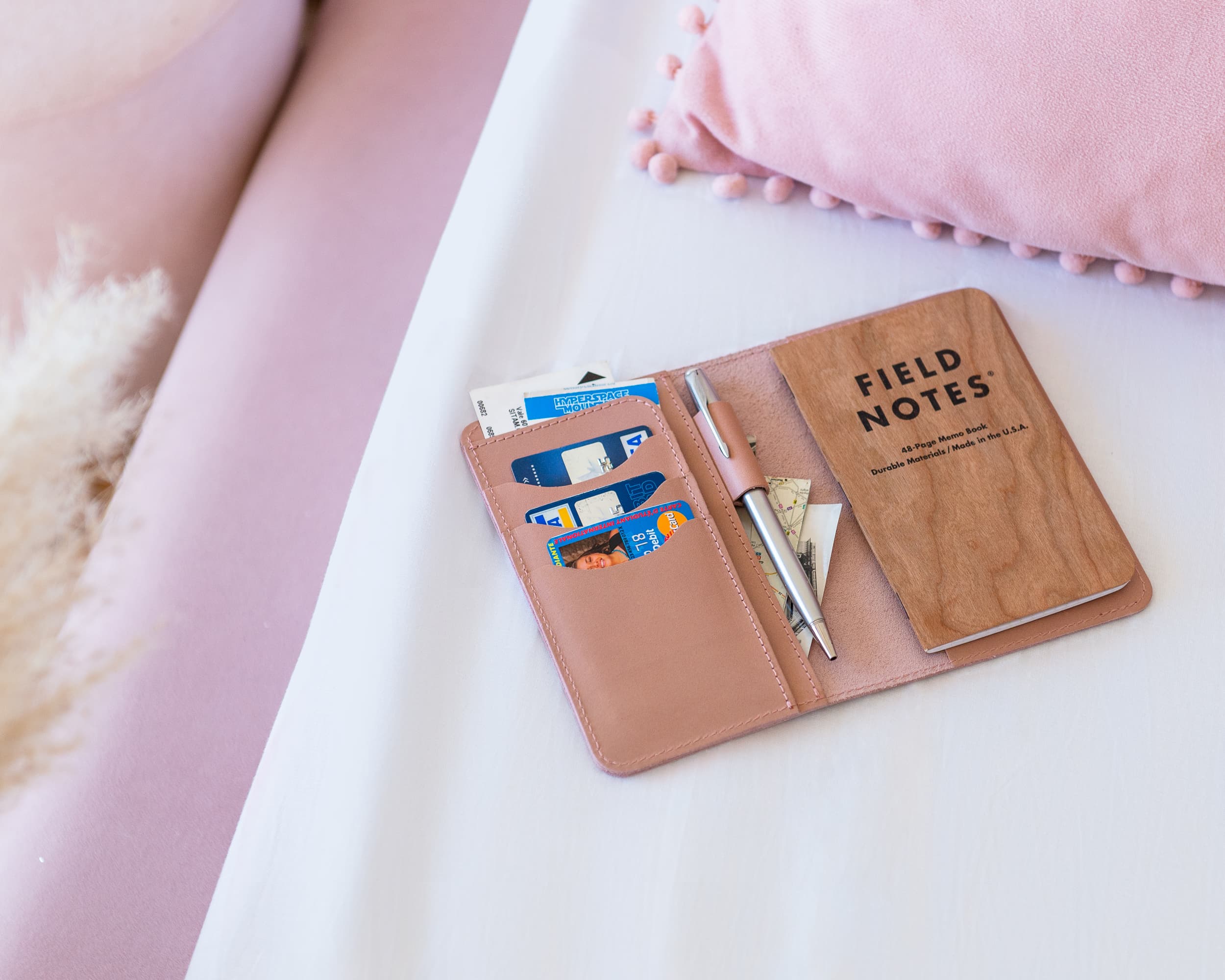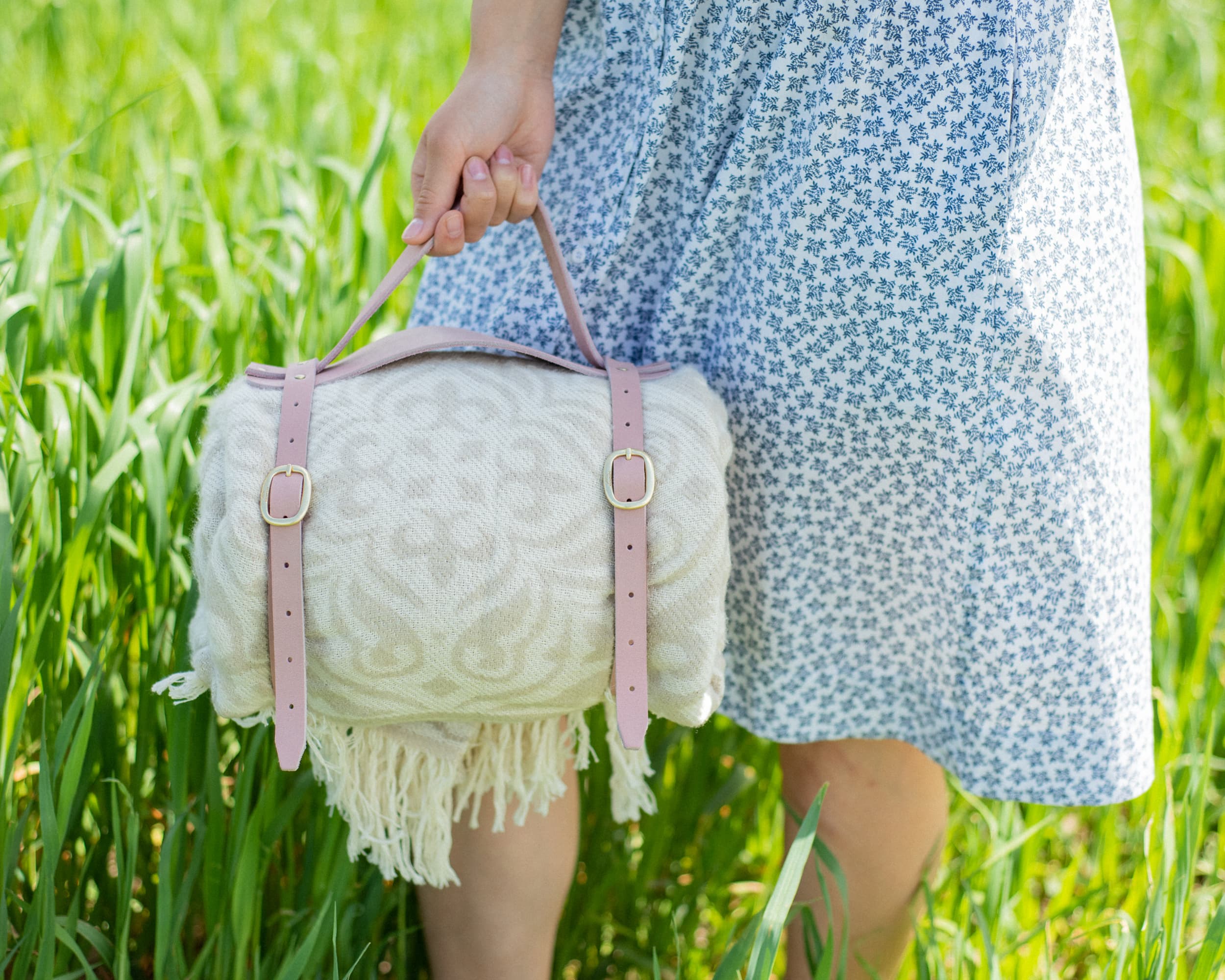 Preparing for next season, bring a lively accent to your day with a total look in soothing cobalt blue or energetic lime colors. The elegance and prestigious black color is a winning decision.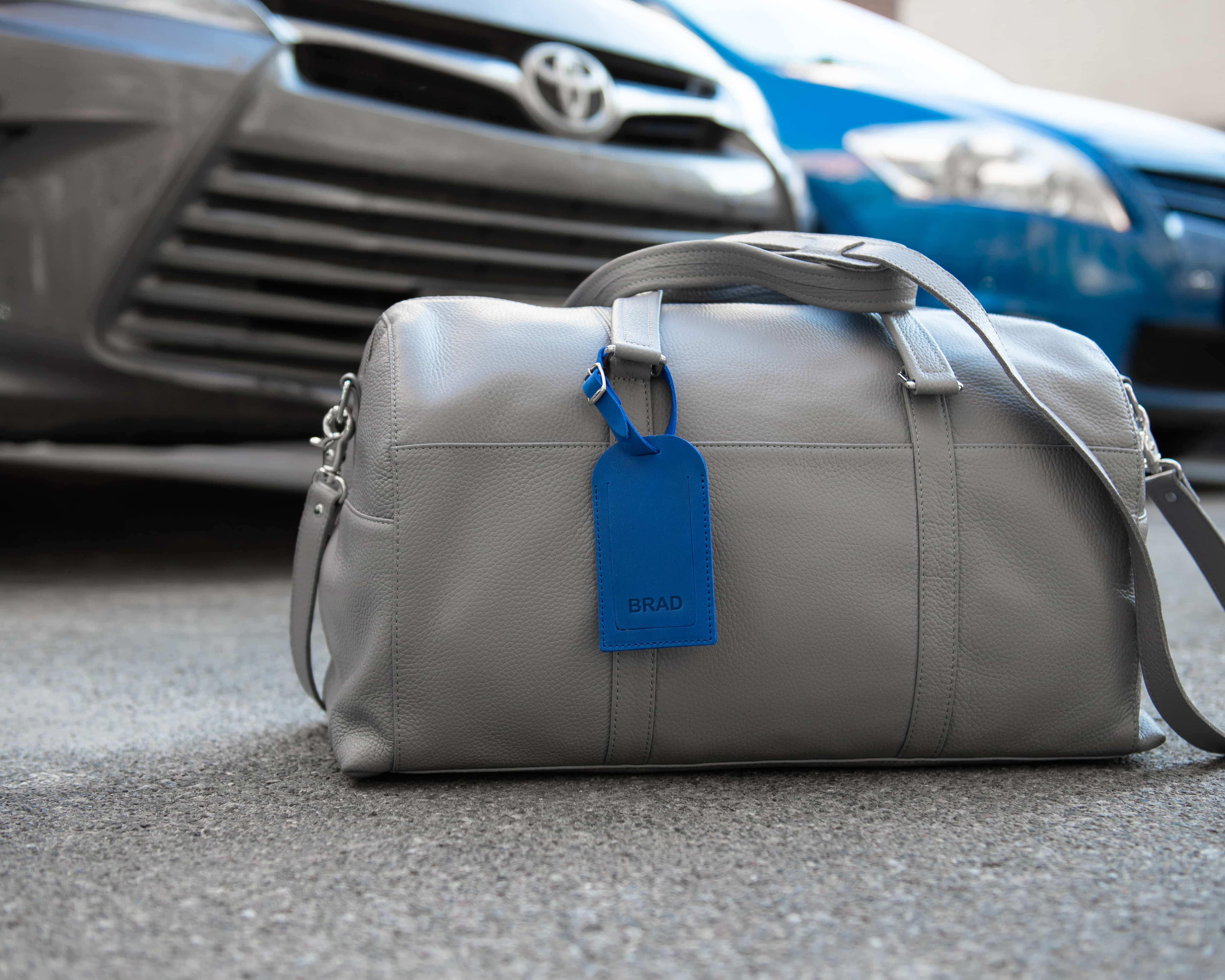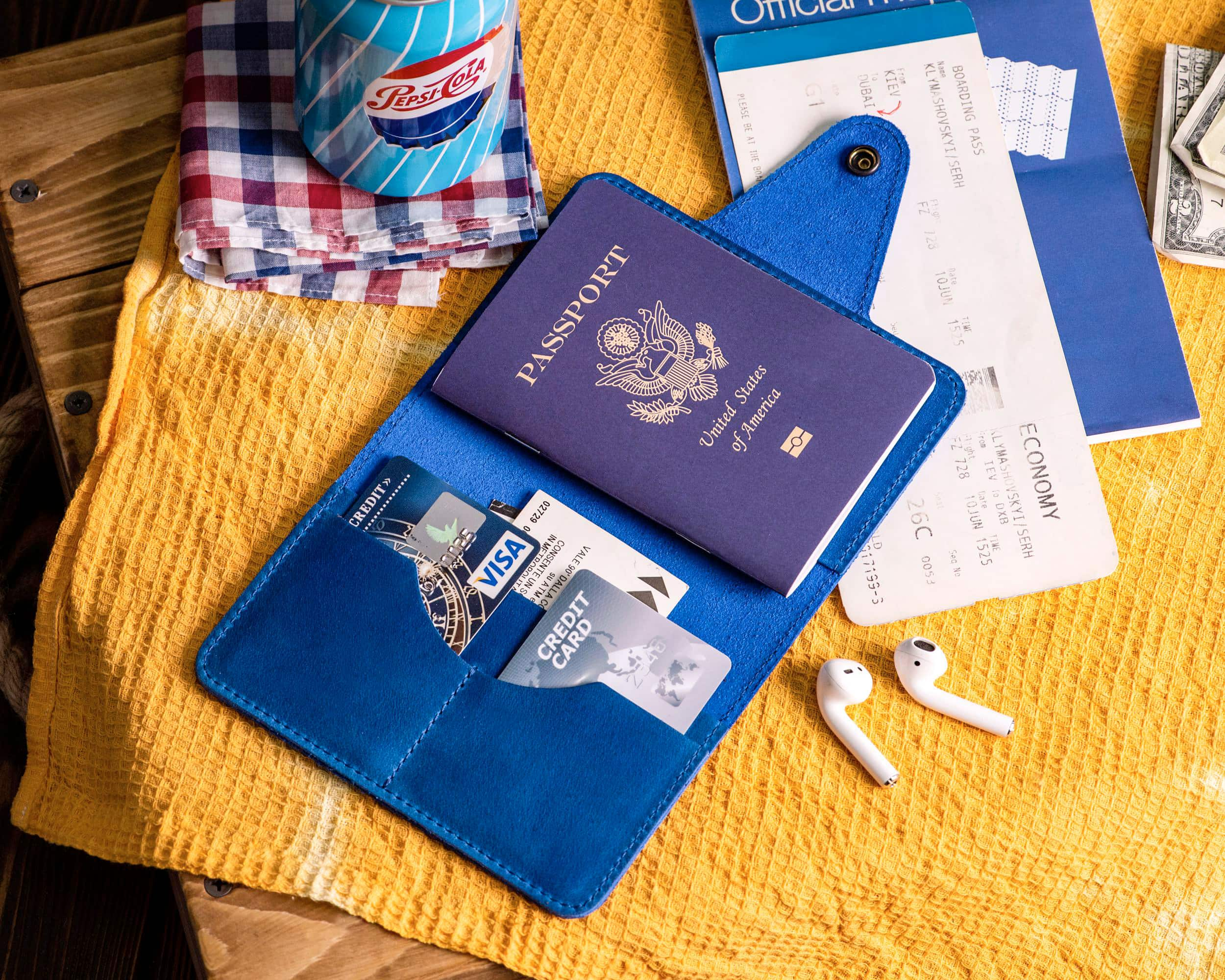 Besides, comforting beige, optimistic orange, warming khaki, and rich brown shades should be the prevailing spring colors fashion trends in every man's wardrobe.
As for the prints, translate your cheerful mood with floral motifs, asymmetric patterns, colorful ombres, blur, and stripe prints.
Add Textures
You won`t go wrong giving your attention to metallics, denim, sequin, fleece, crochet, and sheer fabrics. The natural properties of genuine leather create balance in timeless and modern, quality and style, sturdiness and softness, and practicality and refinement. Always up-to-date, diverse genuine leather types will help you reunite with nature and follow the spring 2023 fashion trends.
Feel free to experiment with textures to make an unbeatable combination for your life scenarios.
SPRING FASHION FOR WOMEN
Smart Tailoring
If you always are an office grey mouse, this spring season is the chance for you to make a professional statement. You`ll be thrilled to know that nothing extraordinary is needed for following the spring 2023 trends. Just recall the '80s and '90s, and let the pleasant memories inspire you to create a unique outfit you can spot only on Milan, Paris, and New York runways.
Embrace your office day with retro vibes – an oversized grey, striped jacket, wide-leg or straight low-waist trousers, navy trouser suit, loose-fitting basic shirt or turtleneck will work in your favor. For more sophisticated attire, choose maxi skirts and dresses, chain belts, and trench coats. Finish the look with metallics-embellished loafers and a leather tote bag. This spring fashion for women has stated it so clearly – the bigger the bag, the better. Read more about how to choose the bag of your dream and everything you need to know about a tote bag.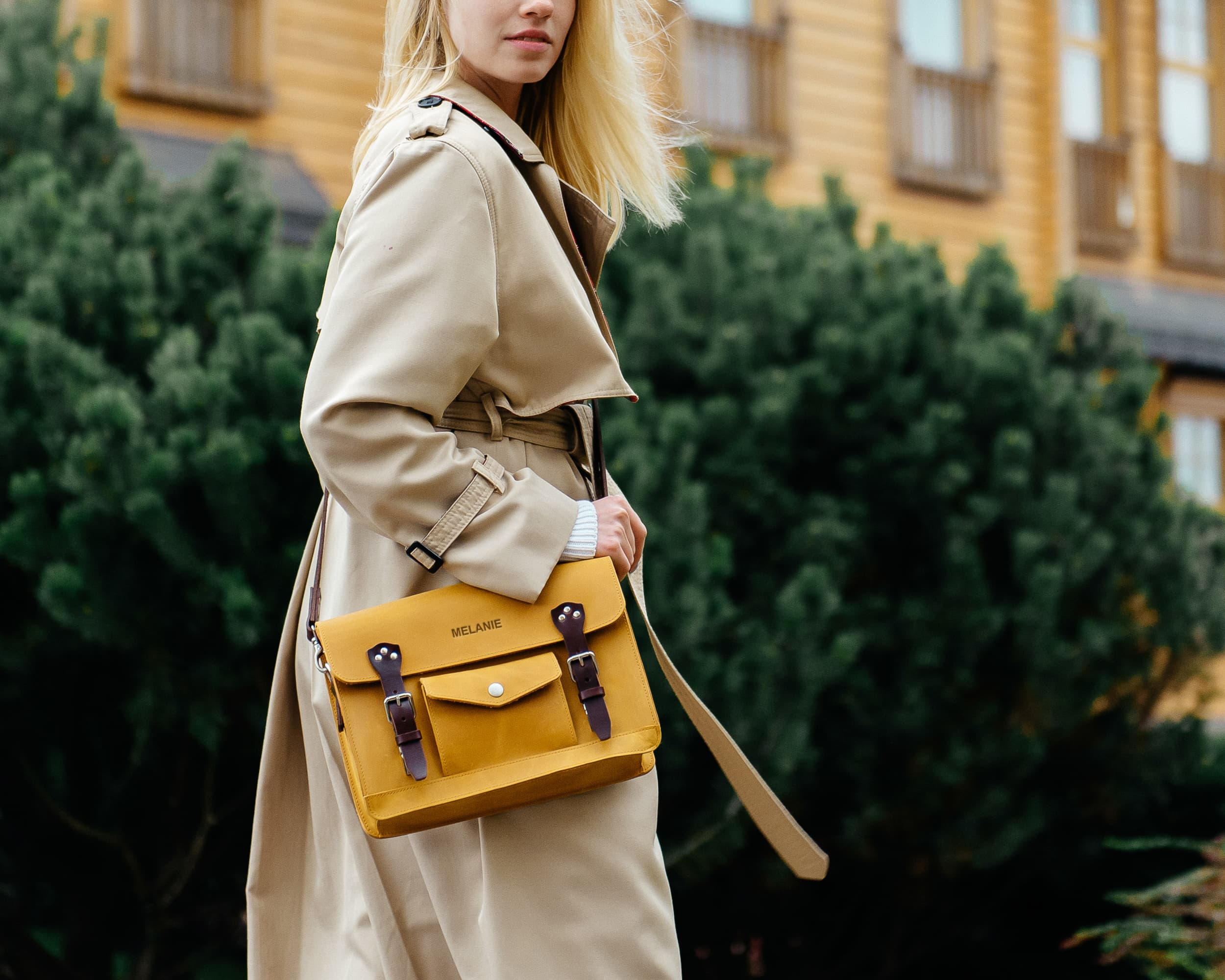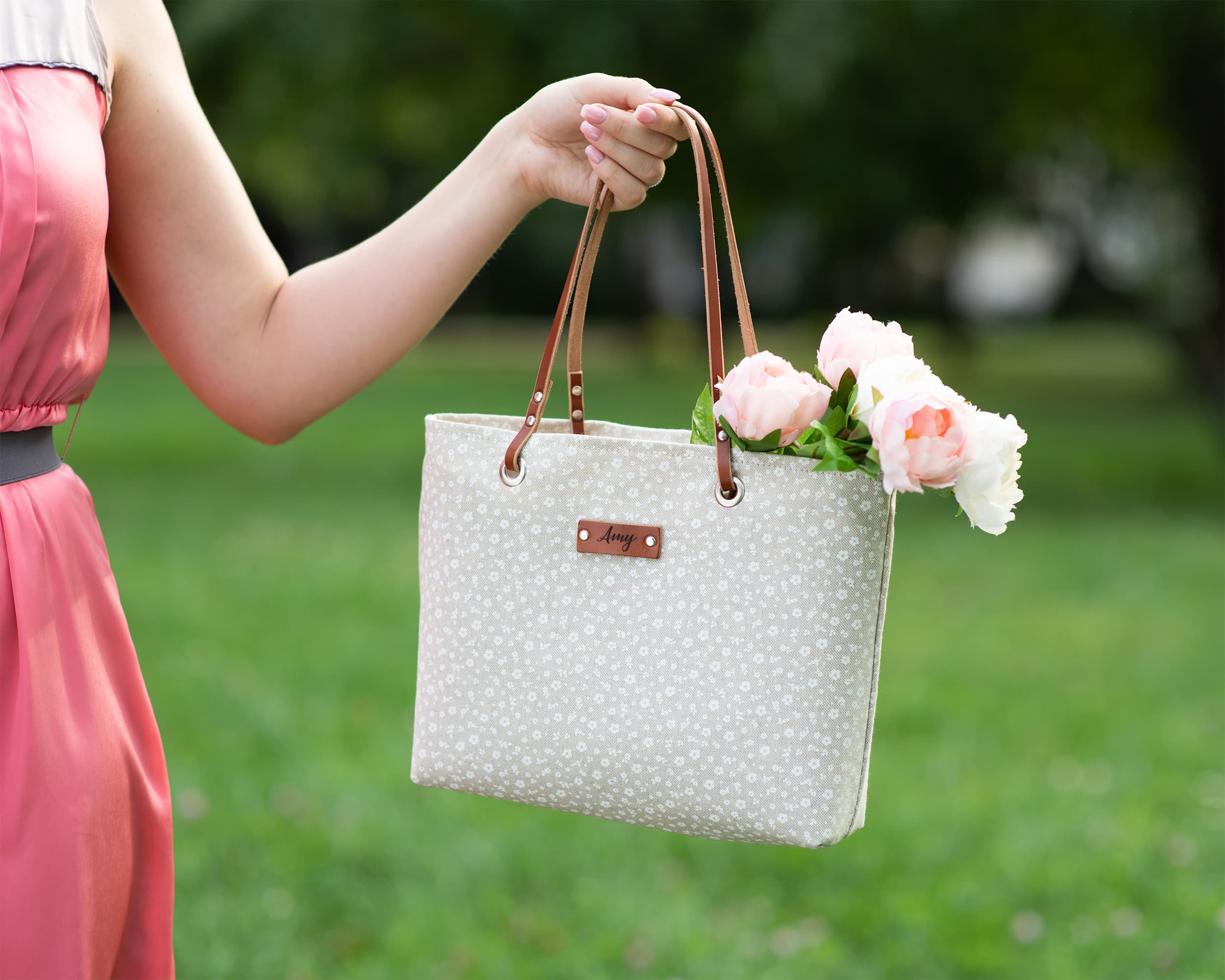 For example, genuine leather crossbody bags are designed to safely store your 11" tablet, 13", 14", and 16" laptop so that you can confidently move around the day and start your individual spring fashion trends.
Not only is your wardrobe looking for a spring upgrade but your office workspace is, too, so don't deny yourself to shop now online for leather mouse pads, leather desk pads, or leather business card holders. These simple but efficient business accessories for women will reveal your hard-working, ambitious, and self-sufficient nature during the conferences.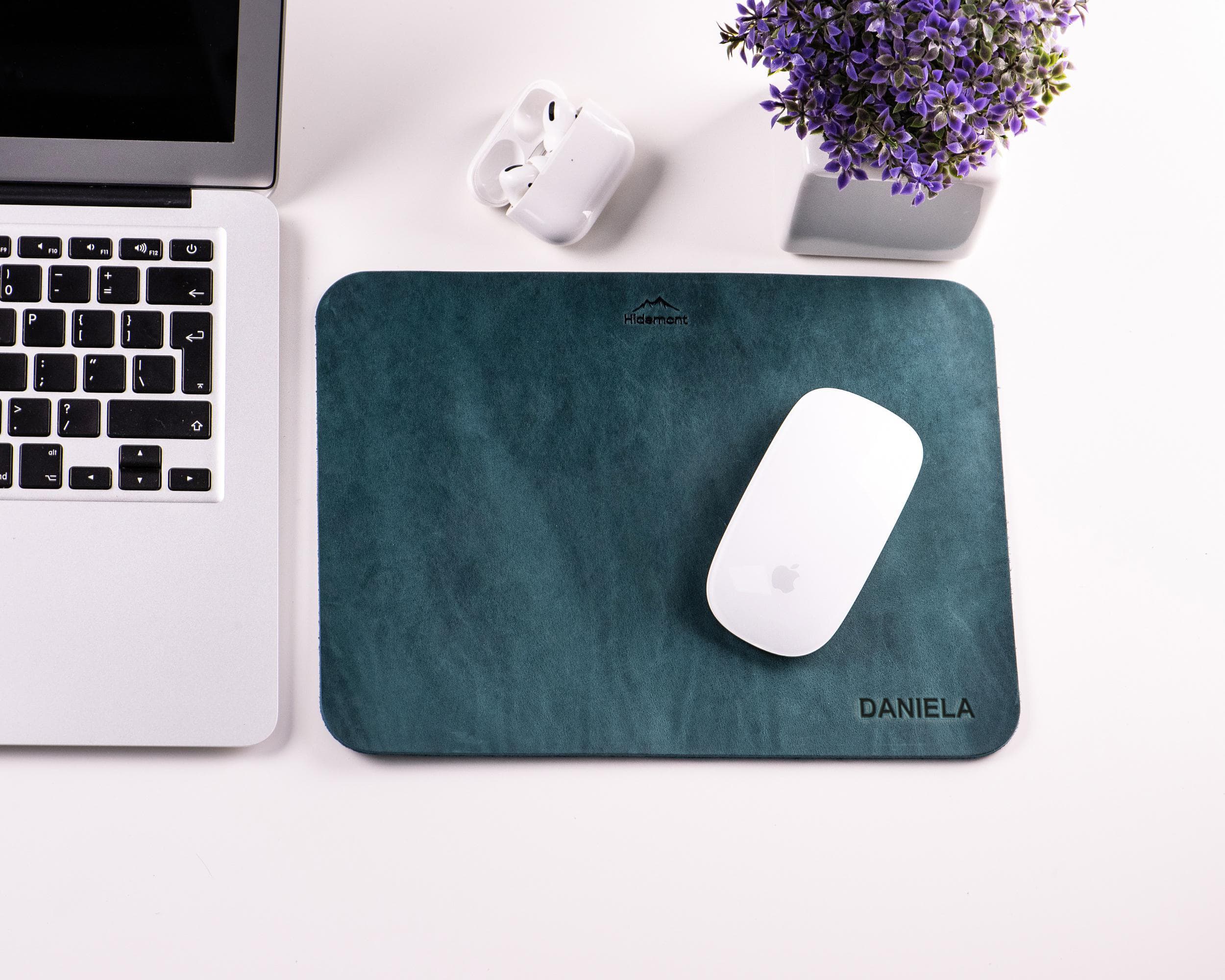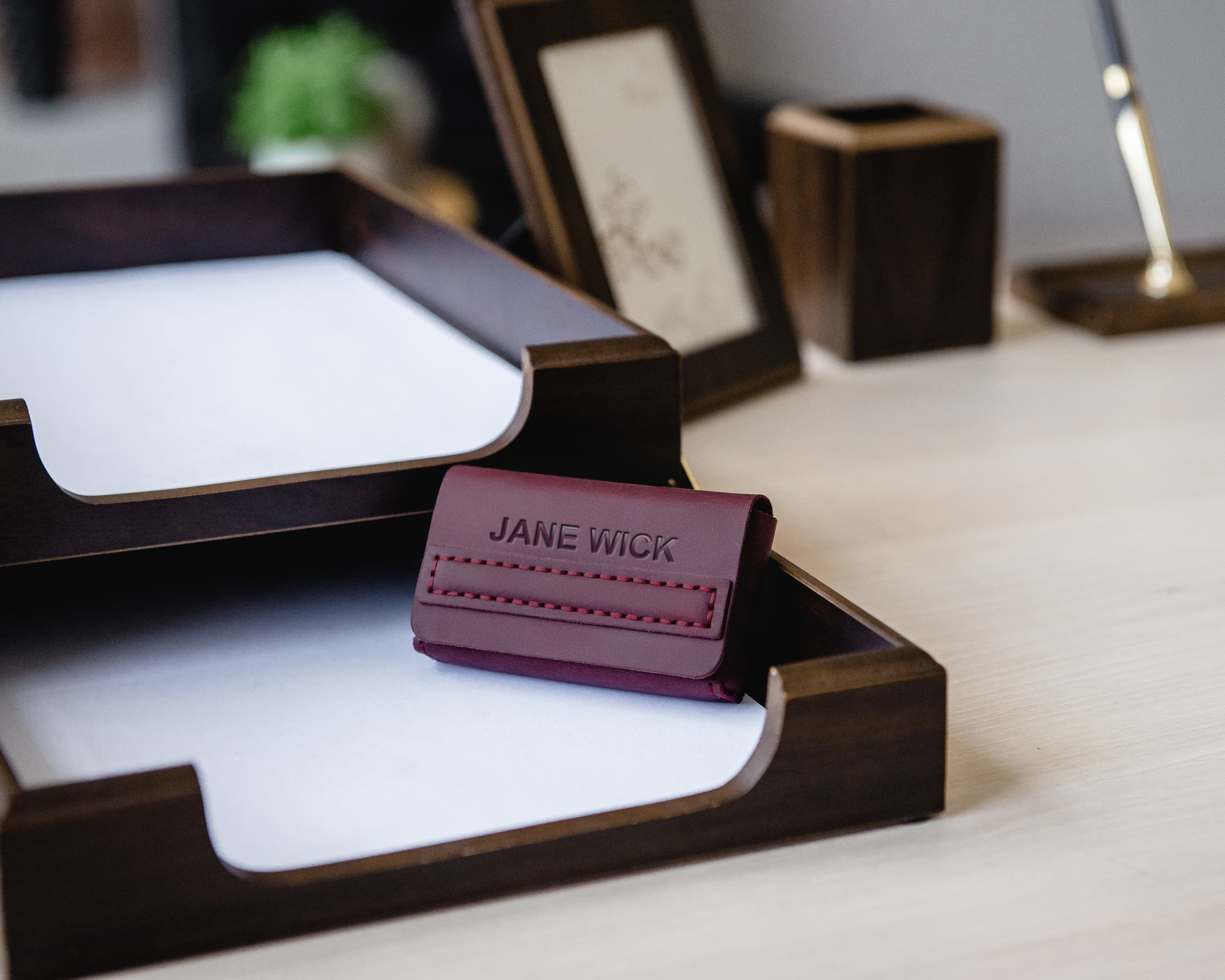 Moto Details …Or Find Yourself Comforting
Stay in style when going through your daily routine or leisure activities – shopping, going for a friendly visit, walking a dog, indulging in a hobby, partying. For a stunning look, combine straight jeans or a maxi denim skirt, a basic top, a heavy-duty leather jacket or oversized denim jacket, ankle boots, a bright headscarf, and Hidemont pebbled leather backpack or leather saddle crossbody bag available in trendy spring colors fashion trends.
Metal chain details and dark sunglasses will accent the mood of a strong, confident woman open to experiments. Keep your favorite sunglasses safe and free of scratches with full-grain vegetable-tanned leather sunglasses cases.
If you prefer a more casual interpretation of the spring 2023 trends, declutter the wardrobe from winter clothing to make more space for an oversized denim jacket with fur, belted aviator jacket, bomber jacket, trench coat, bootcut or flared jeans, sheer shirts, oversized hoodies, basic turtlenecks and long-sleeves, crochet cardigans, lace bras or corsets, sneakers, army boots, and cowboy boots. Don`t be afraid of layering denim – the inseparable attribute of this spring fashion for women.
Romance Blossom
Spring is in the air. Spring is in every sprout. Spring is in our look.
Those who can't imagine warm spring days without the sweet fragrance of blooming flowers will be joyful to hear that floral motifs have made a long-awaited, impressive comeback, are on a central focus of designers` attention, and have topped the list of spring fashion trends.
Let your fancy attire come into bloom with the pastel, soft-shade, candy-colored flower garlands on dresses, skirts, and shirts. Dominate the style and this spring 2023 trends with light pink maxi boho chiffon, silk draped dresses, sheer skirts with rosettes, and an asymmetric or V-neck basic top. Trying on a midi sequin dress, you`ll bring shine to your first date, wedding ceremony, anniversary evening, theater, or fine restaurant visit. Put your high heels aside – ballerina flats are now in the nick of time to reflect the best spring trends. And make sure you add such delicate, graceful accents to your extra-large bag as a tassel or bow.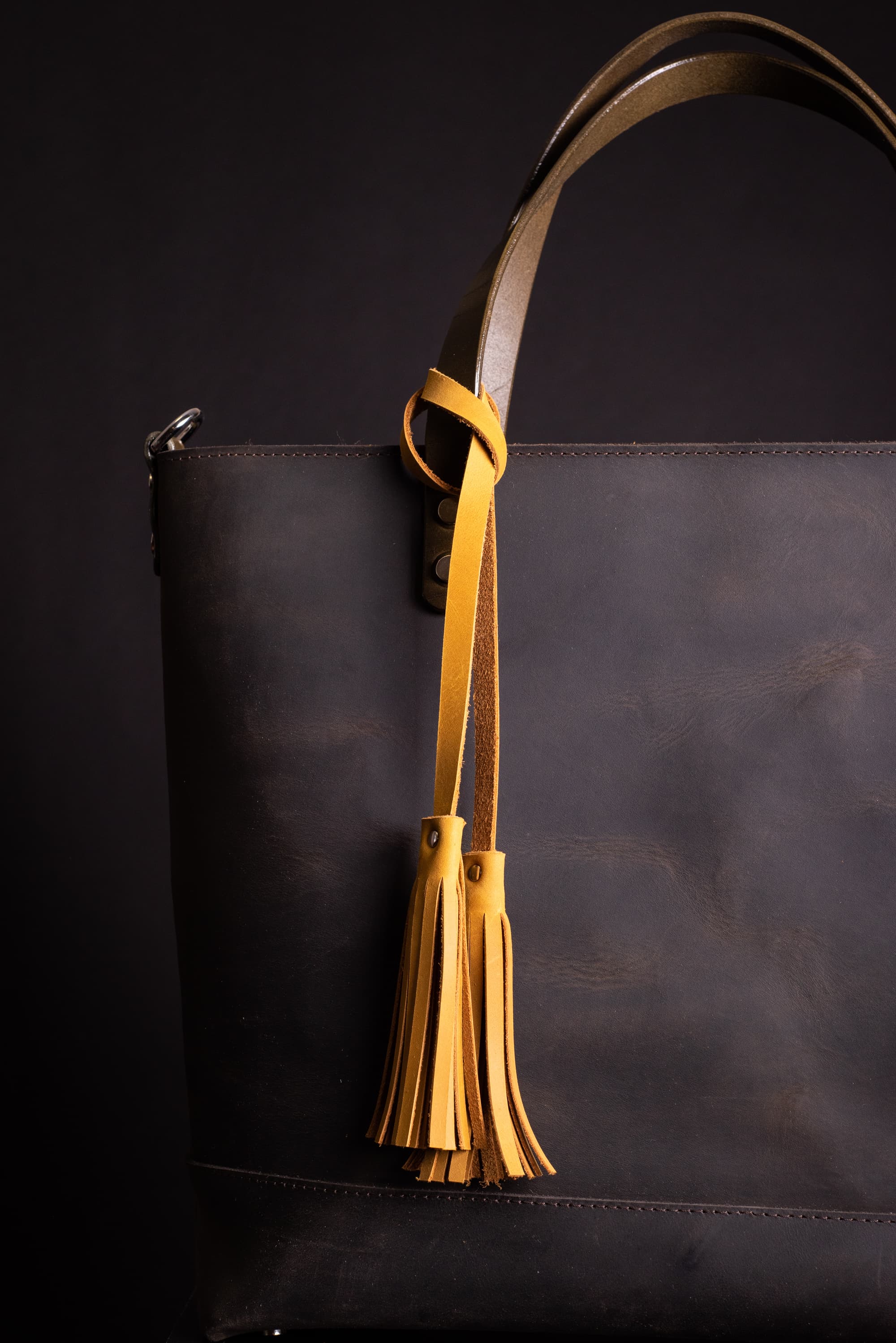 Spring awakens nature from the long dream. Spring awakens the city from the dull, cold dream. Spring awakens our minds and inspires us to dream. Get ready for the sudden hit of inspiration, by getting personalized leather notepad covers designed to softly and smoothly blanket your favorite sketchbook full of brilliant ideas, grandiose plans, and groundbreaking projects.
MEN'S SPRING FASHION
Think Simpler
Even though fashion fulfills an essential function of expressing the personality from the most unexpected perspectives, spring fashion trends put a central focus on everyday functionality, convenience, and simplicity in every design of menswear. The clean silhouettes and comforting basics take a vital place in men`s spring fashion trends setting. Set your individuality apart with the clothes that give you the freedom to move rather than restrict your moves.
Fashion tends to be cyclical, so no surprise that spring 2023 fashion trends reinstate the men`s autumn/winter trends, giving them a new life and interpretation.
For those men who follow the latest spring fashion trends and can't imagine their life without globe-trotting, it's vital to pay attention to khaki cargo pants, black or navy joggers, orange sweatshirts, hoodies, long-sleeve jerseys, retro windbreaker jackets in vivid colors, aviator jackets, and simple sneakers.
By getting a men's genuine leather wallet, you`ll move around the world confidently, be ready for any surprises of a trip, and leave a lasting impression. Still, find yourself lost in endless wallet designs? Check out our effective recommendation on how to choose a wallet.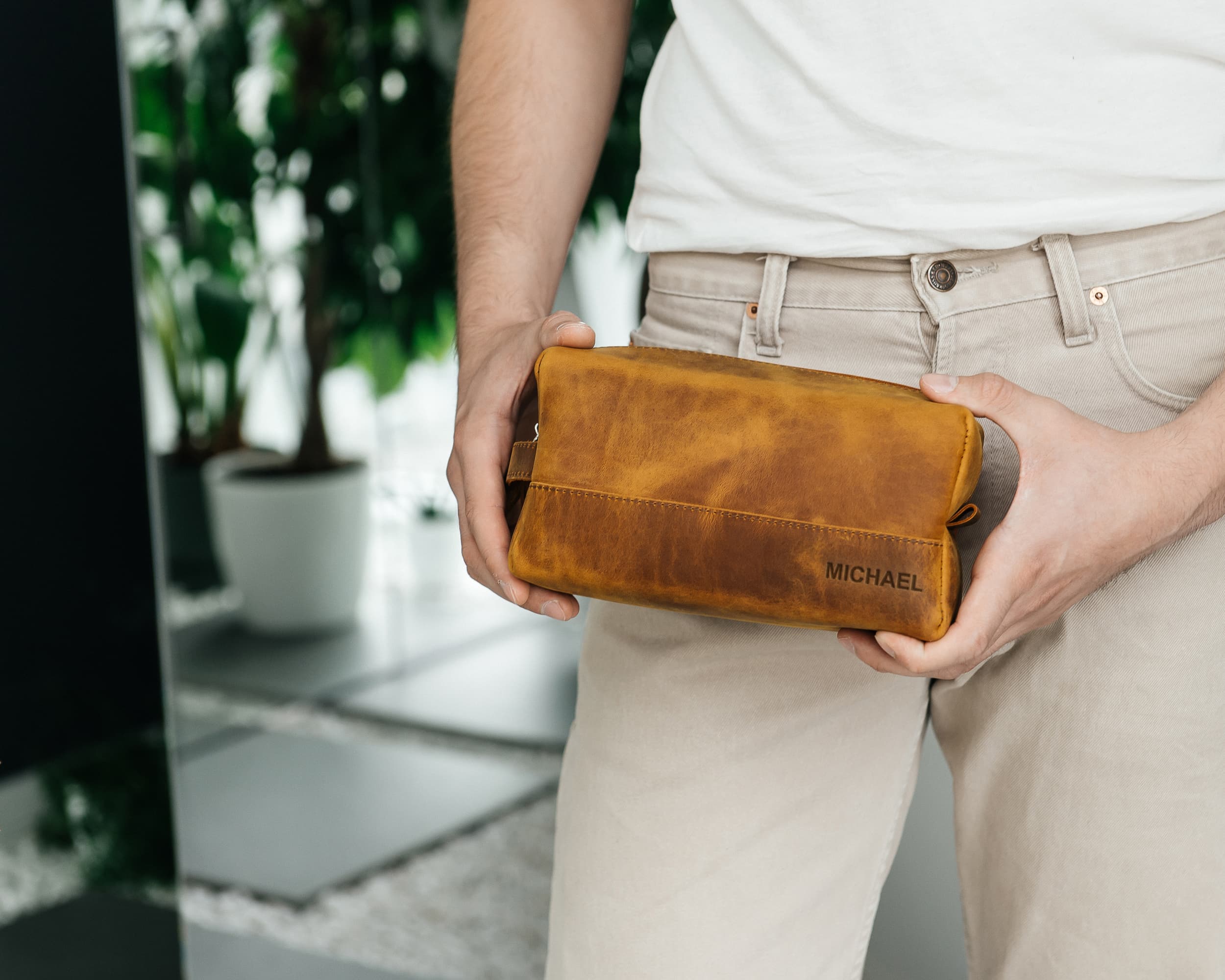 Upgrade your travel repertoire with other personalized travel accessories for men like leather dopp kits, leather passport covers, and leather luggage tags, designed of natural material so that you stay trendy wherever you go.
Timeless Classic
Who said that classic outfits must be uncomfortable and nonfunctional? Spring 2023 fashion trends for men`s collections prove to us that formal outfits can be eye-catching and practical, too.
Make a stylish statement when entering the office with basic-colored loose-fitting shirts and T-shirts, simple oversized blazers, or turtlenecks, combined with wide-leg jeans, relaxed trousers, or chino pants. Match the dress shoes with full-grain leather men`s belts to exude confidence and professionalism, and leather laptop cases will bring a fresh and elegant touch to your workspace.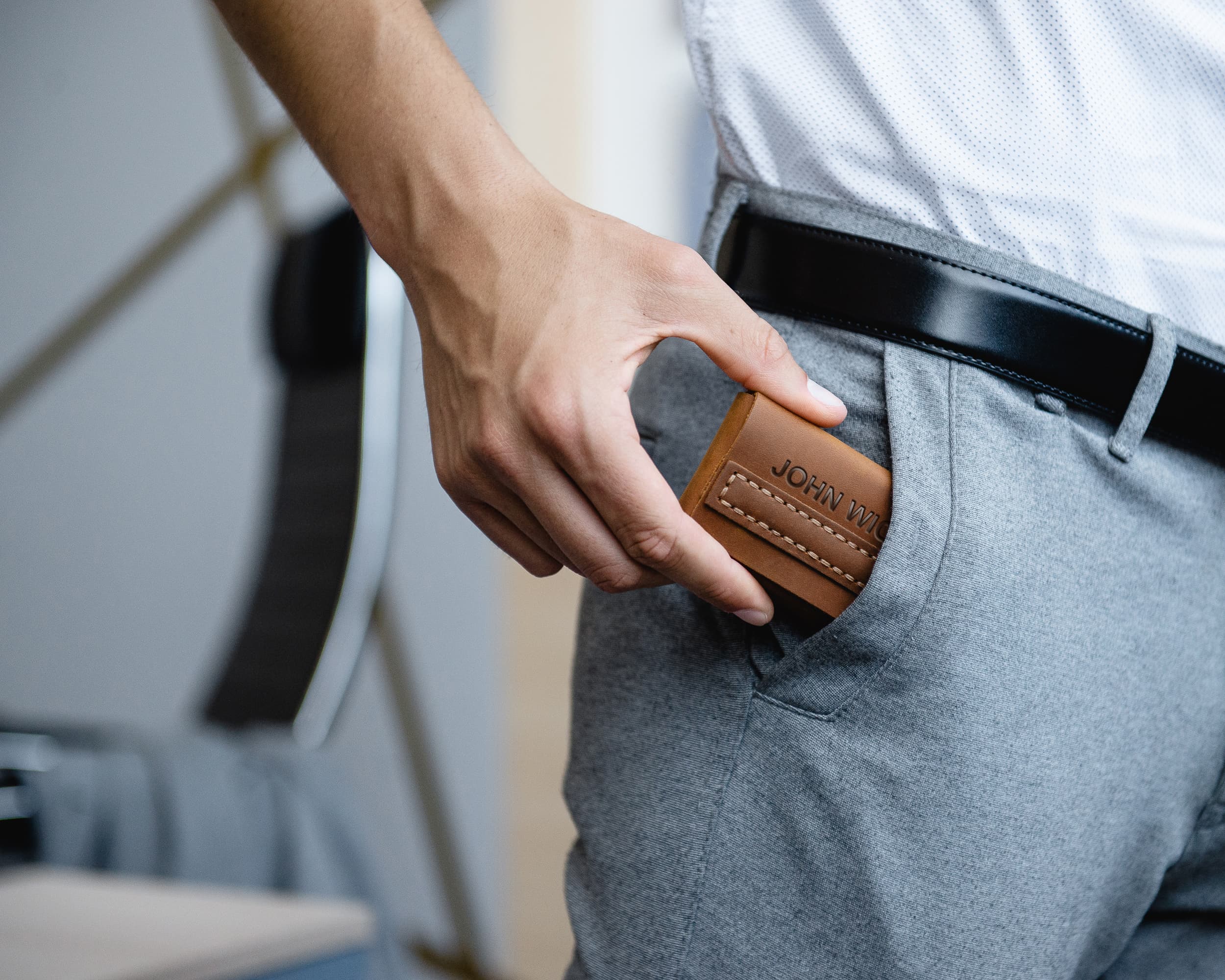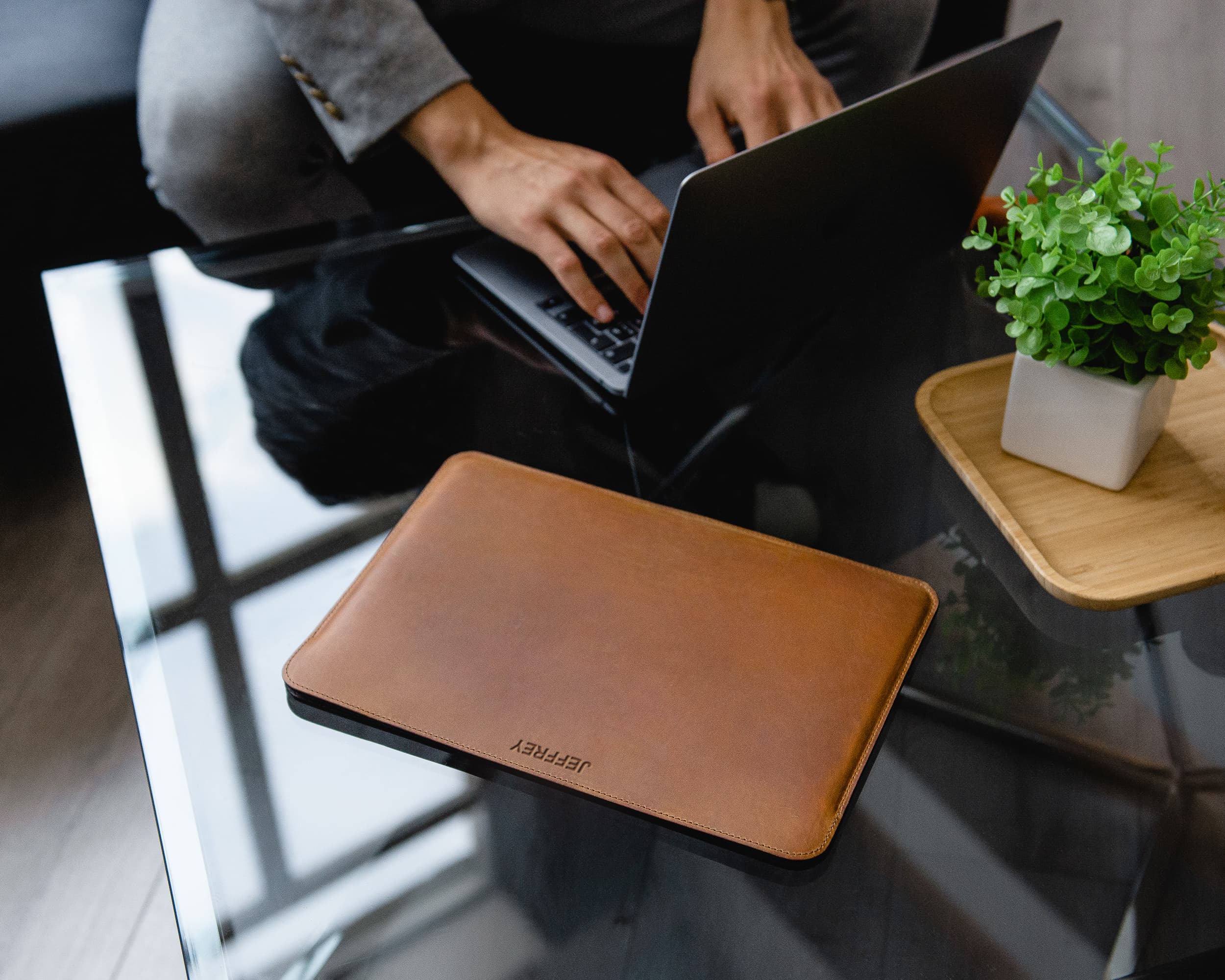 When looking for mind-blowing gift ideas for busy men, consider personalized leather business card holders to make your special man feel much more special and loved.
TO SUM UP
Fashion is never static, and fashion is never monotonous. Spring 2023 fashion trends show us that fashion is flexible to satisfy everyone's taste. It's not always necessary to blindly follow the latest trends in the world of fashion to stand out from the crowd, but it's possible to take them as a base for creating our personal styles to shine this spring season.
Stay fashionable and feel comfortable at work, study, on a trip, or when having leisure with unique and functional Hidemont leather accessories crafted for people by people.