Today, together with you, we will try to discover the magical world of women's wallet styles. We`ll consider such popular wallets for ladies as bifold wallets, zip wallets, and other stylish accessories and their features. In general, we will analyze the main types of women's wallets. Read to the end and learn more about how to choose a wallet without regretting it and how to make a leather women's wallet a creative and unforgettable gift for her.
Main types of women's wallets
Bifold wallet
This is one of the classic womens wallet styles that folds in half and has separate credit card slots, bill compartments, and pockets for driver's license or ID.
These popular women's wallets are just for you if you don't like massive accessories that take up half of the bag and which you cannot always take to some special event, putting it in a clutch or mini-purse.
Compact dimensions give you freedom and guarantee that you will be able to have the necessary things on you in any situation. However, you will have to sacrifice the opportunity to keep coins.
Clutches
Clutches are significantly larger womens wallet styles than bifold wallets, and mostly they have only a main compartment with or without lining. The lining inside means there`s an additional pocket for small personal items, such as personal hygiene goods, cosmetics, "emergency" cash, jewelry, and much more.
Thanks to their minimalistic, elegant design and convenient handle, the clutches have become popular women's wallets for finishing sophisticated looks for weddings, anniversaries, dates, or other official events.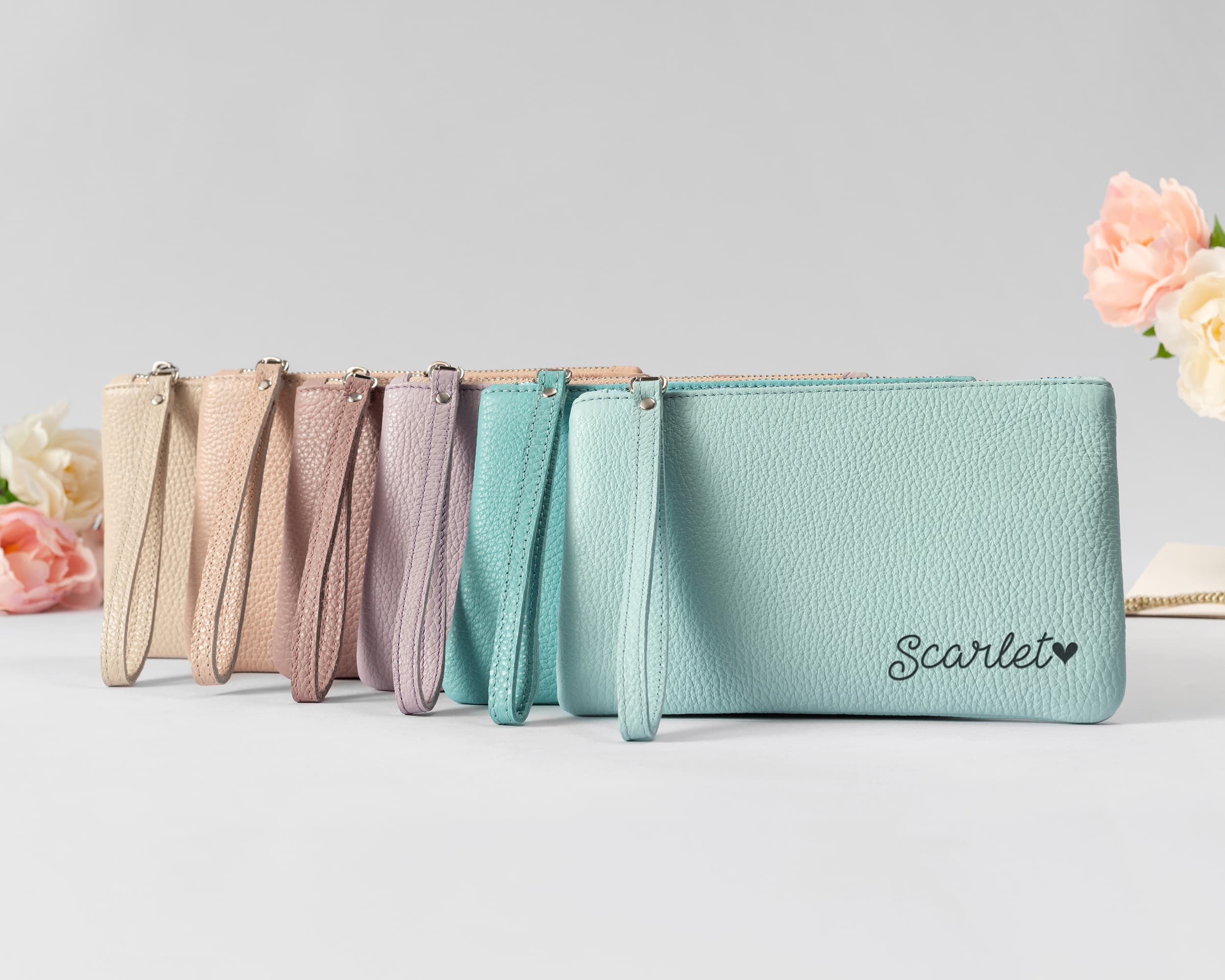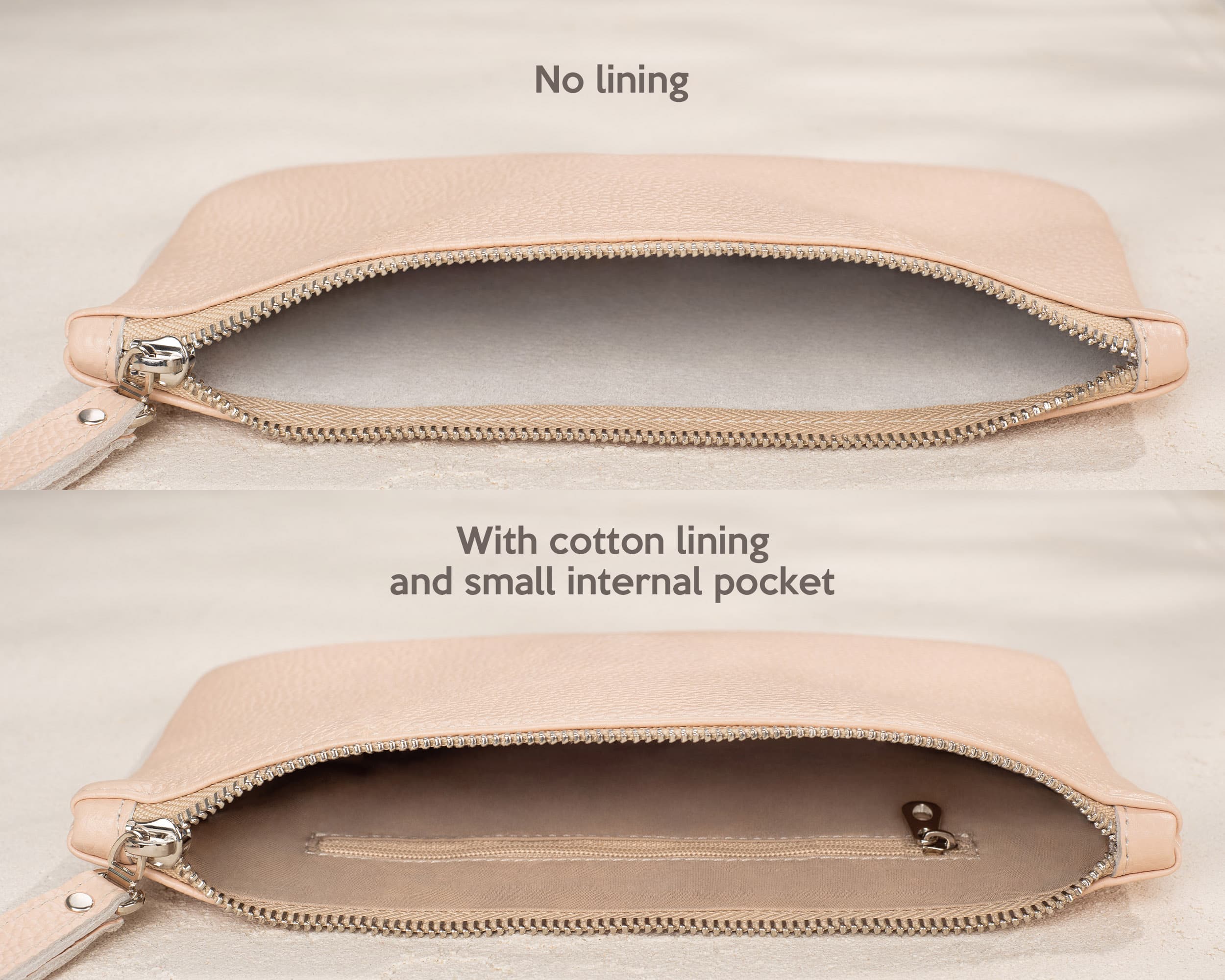 In short, a clutch bag is an ideal solution for storing the most necessary things, but no more. This is such an alternative to a leather makeup bag which you won`t take with you to the red carpet but instead, you will take a lightweight and stylish clutch.
We`re aware this leather accessory is one of the top wallets for women and summer and autumn 2023 fashion trends, and we`re working to pamper you with an elegant and practical wallet-clutch.
Business card holder
Add a unique accent to your business image and convenience to your active agenda with leather business card holders – compact women`s wallet styles designed primarily for storing business cards.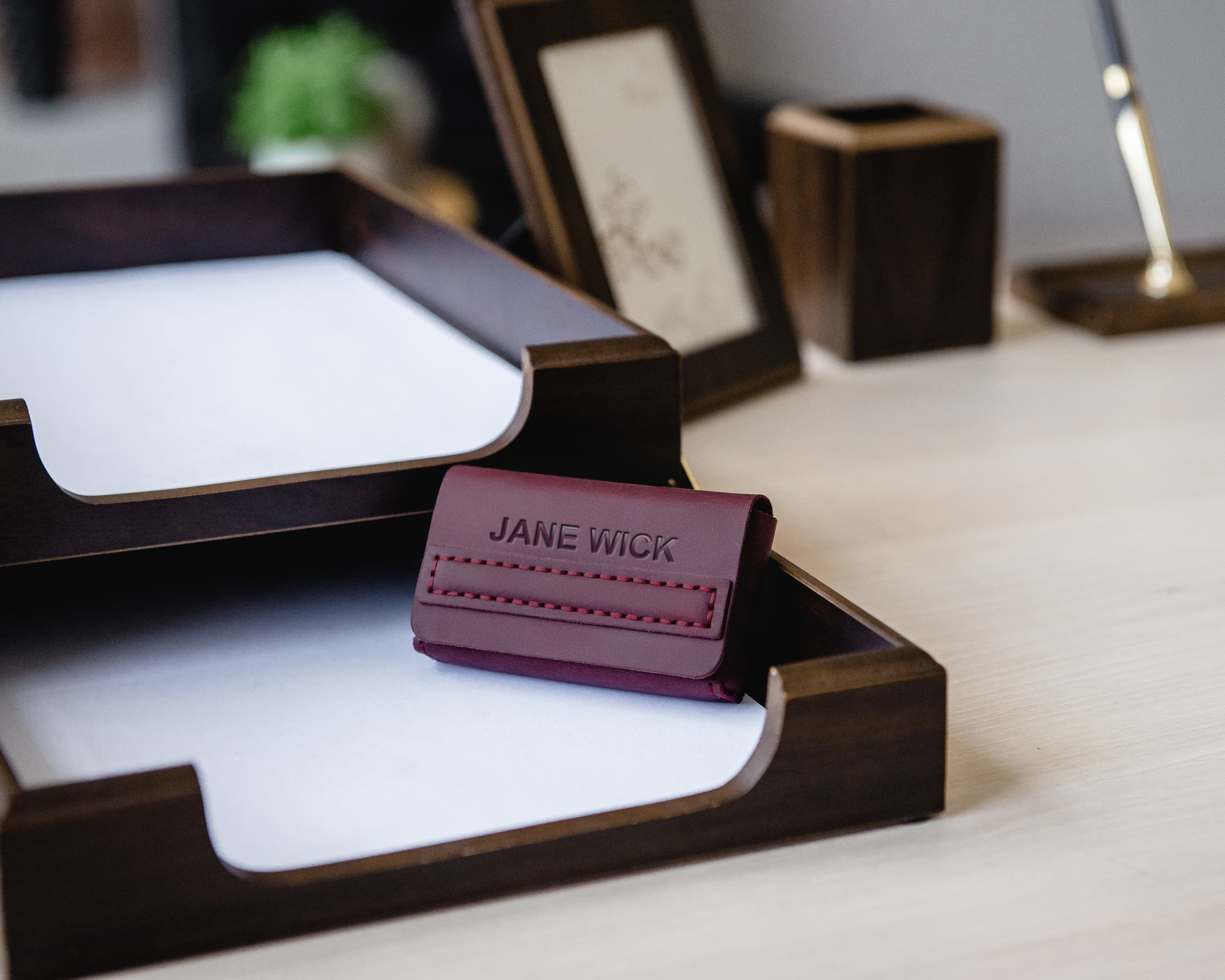 Our leather business card holder is so roomy inside that you can stash up to 35-40 business cards or a few business cards and other necessary things, such as cash, credit cards, ID, and coins. The simple design and secure closure with a sewn strong magnet provide the ultimate protection and wholesome access to everything you carry in your business card holder.
Coin purses
Coin purses are different wallet types that look like small bags for storing coins, keys, and "emergency" makeup. These types of wallets for ladies close with a kiss lock clasp.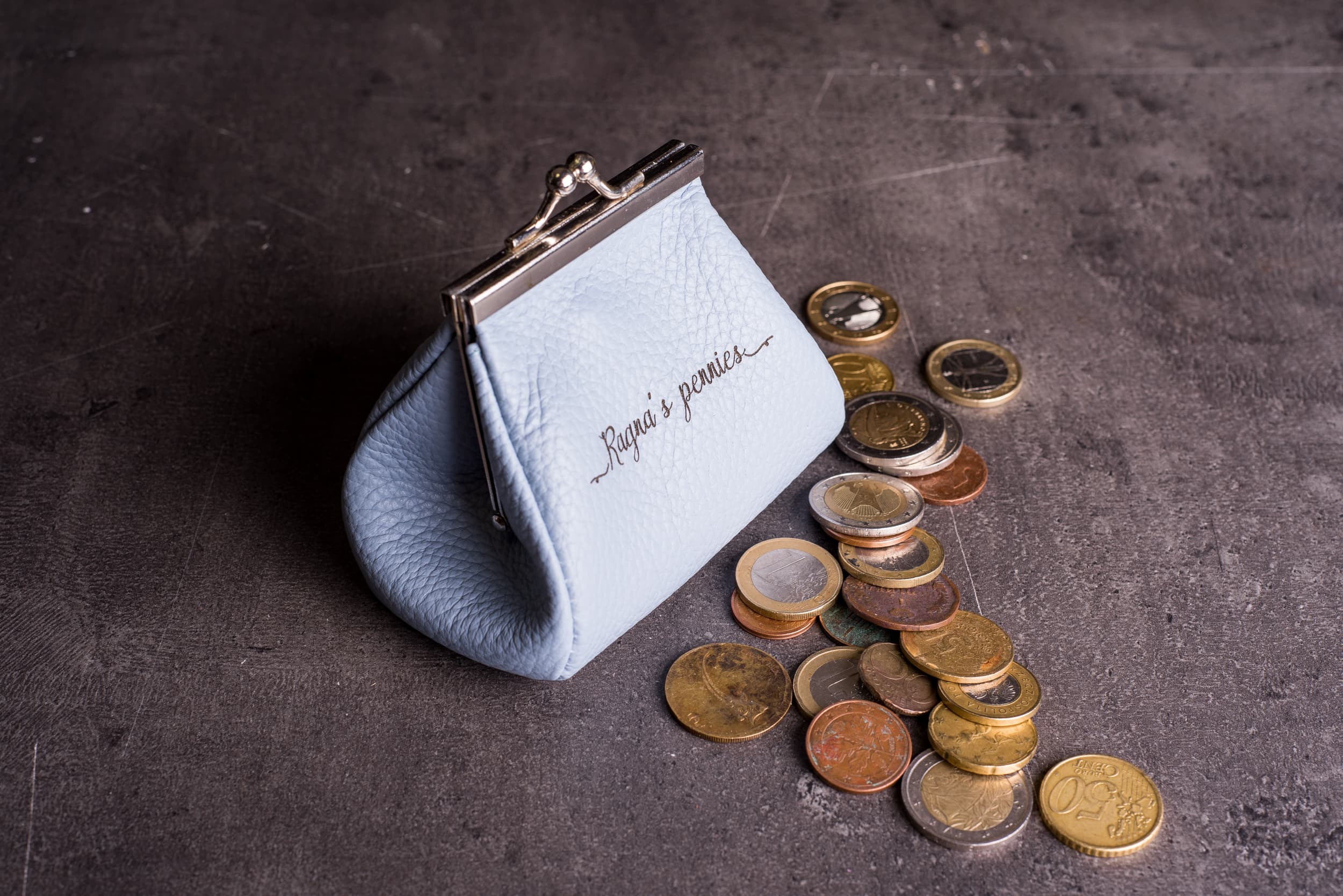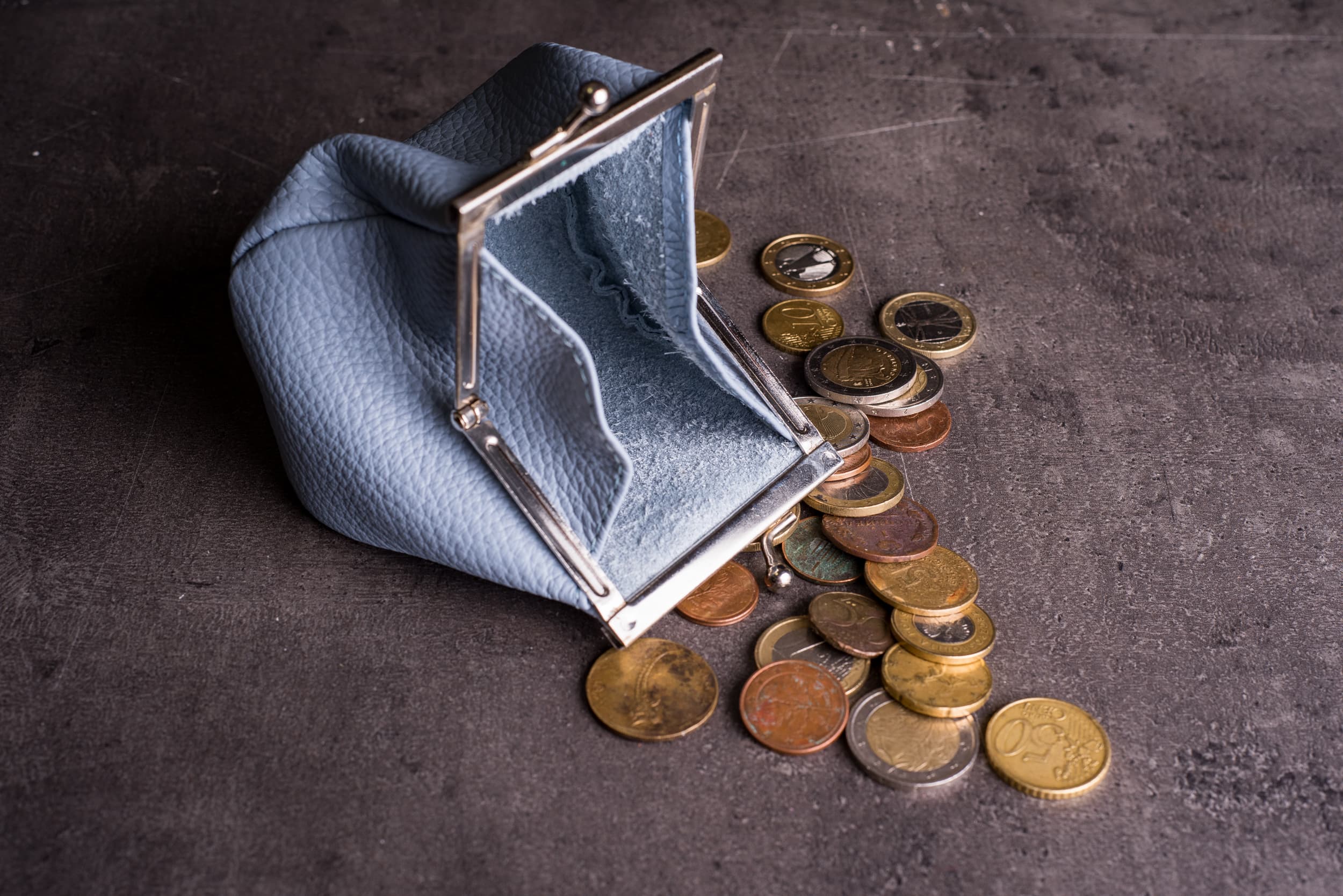 Travel wallets
Travel wallets are popular wallets for ladies who can't imagine their life without traveling because they`re designed to make every trip as comfortable as possible. Compared with other types of women's wallets, travel wallets feature compartments for travel attributes: boarding passes, passports, other documents, credit cards, and cash.
How will it be useful for you when traveling? Its roomy yet compact design accommodates everything you need at once and even more.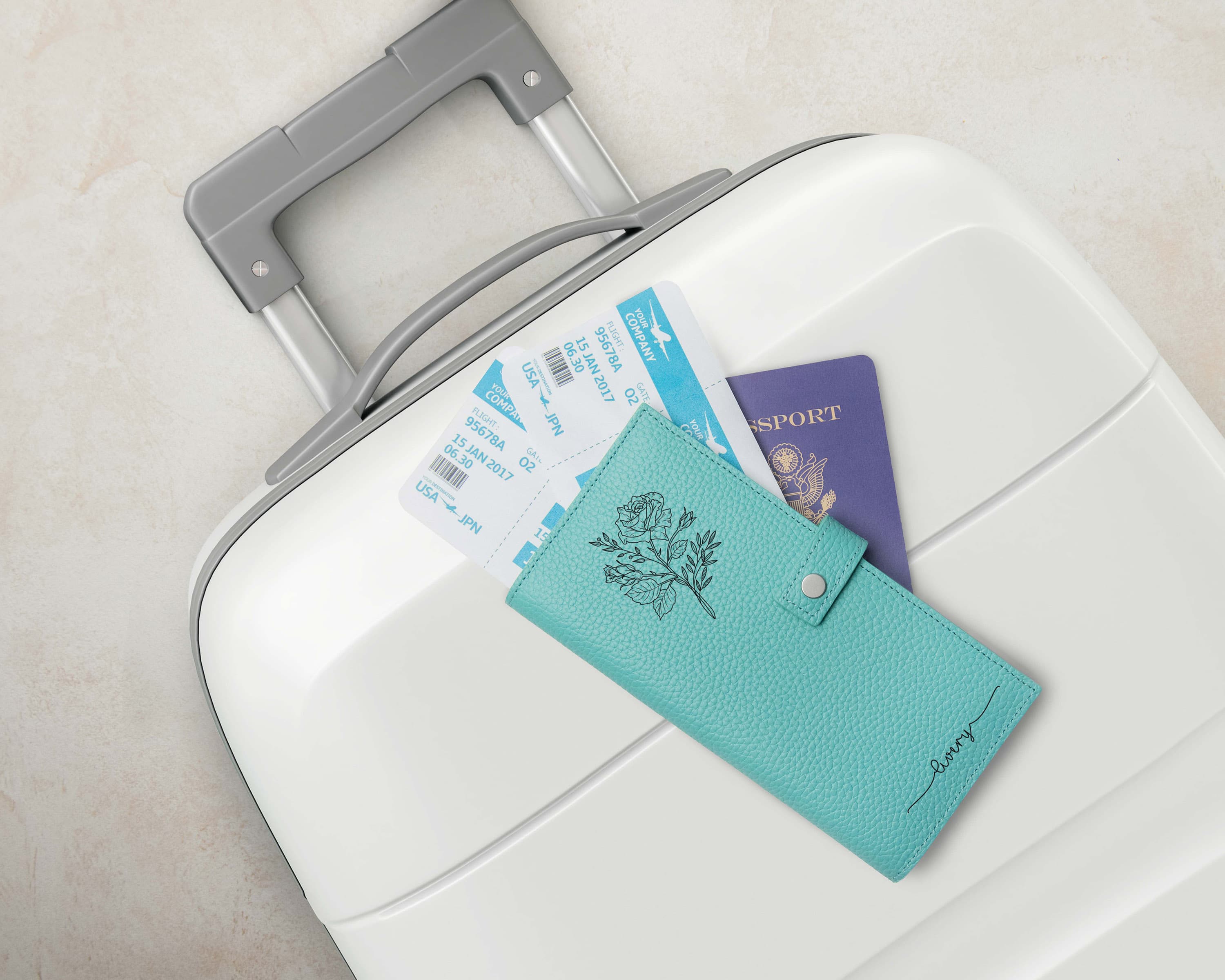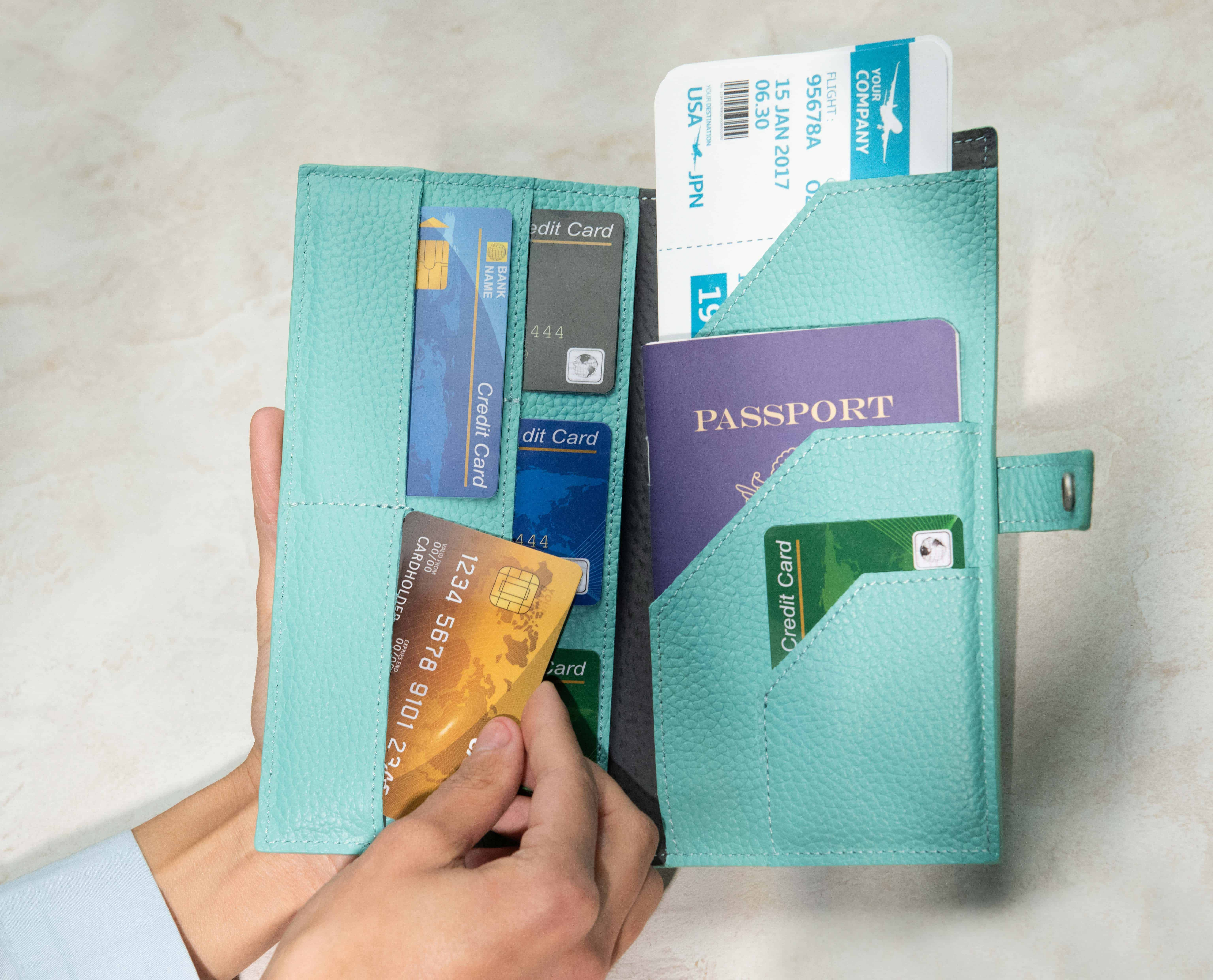 Have you ever thought about how inconvenient it is to take everything out of your travel bag at each airport counter and then put everything back, creating more and more chaos? Such a wallet will assist you during a family trip, when the documents of all family members will be in one place, neatly arranged, and securely protected.
But you won't make the best use of this wallet running everyday errands if you are used to carrying only a minimal set of items like cash and credit cards.
A travel wallet is one of the most necessary types of women's wallets that should be in every wanderluster`s arsenal.
Keeping up with current trends in the world of travel, we strive to establish the habit of effectively organizing important documents, creating not only fashionable and convenient leather passport covers or leather luggage tags – that's not the whole spectrum that we can offer you for your next family, wedding, or business trip.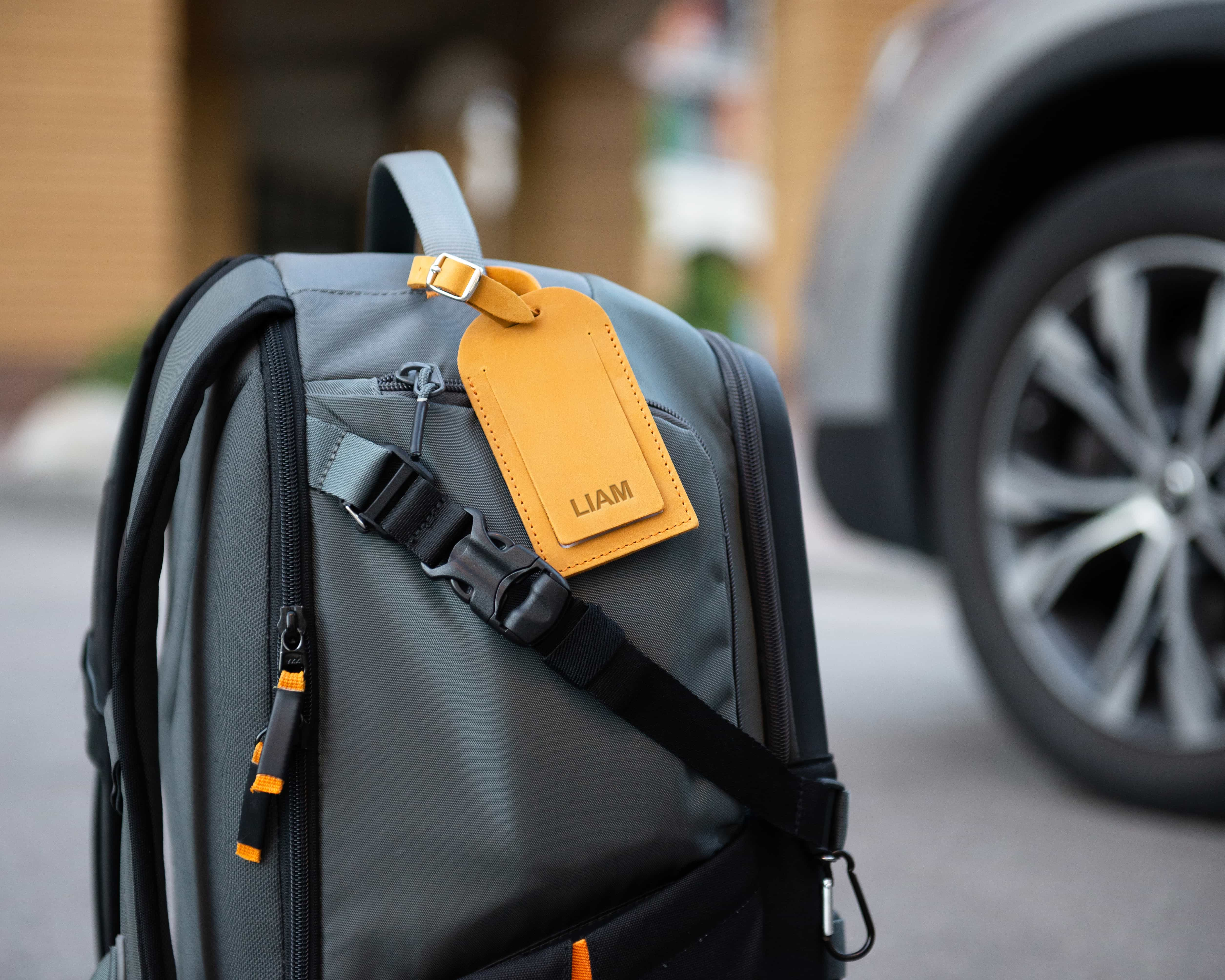 And that's why, you`ll be able to check the usefulness of the travel wallets so soon – the best leather wallets for women, which we're thoughtfully developing with our team.
Zip wallets
Discussing different styles of wallets, it's impossible not to mention zip women's wallets. Not a surprise that it has a zipper, providing additional security for credit cards, cash, driver's license or ID, and other personal belongings, as well as the most convenient access to them. It opens to reveal another zipped pocket for storing coins or other small items.
Our large zip wallet Ashley will win your heart with its compact, functional, quality, and personalized design.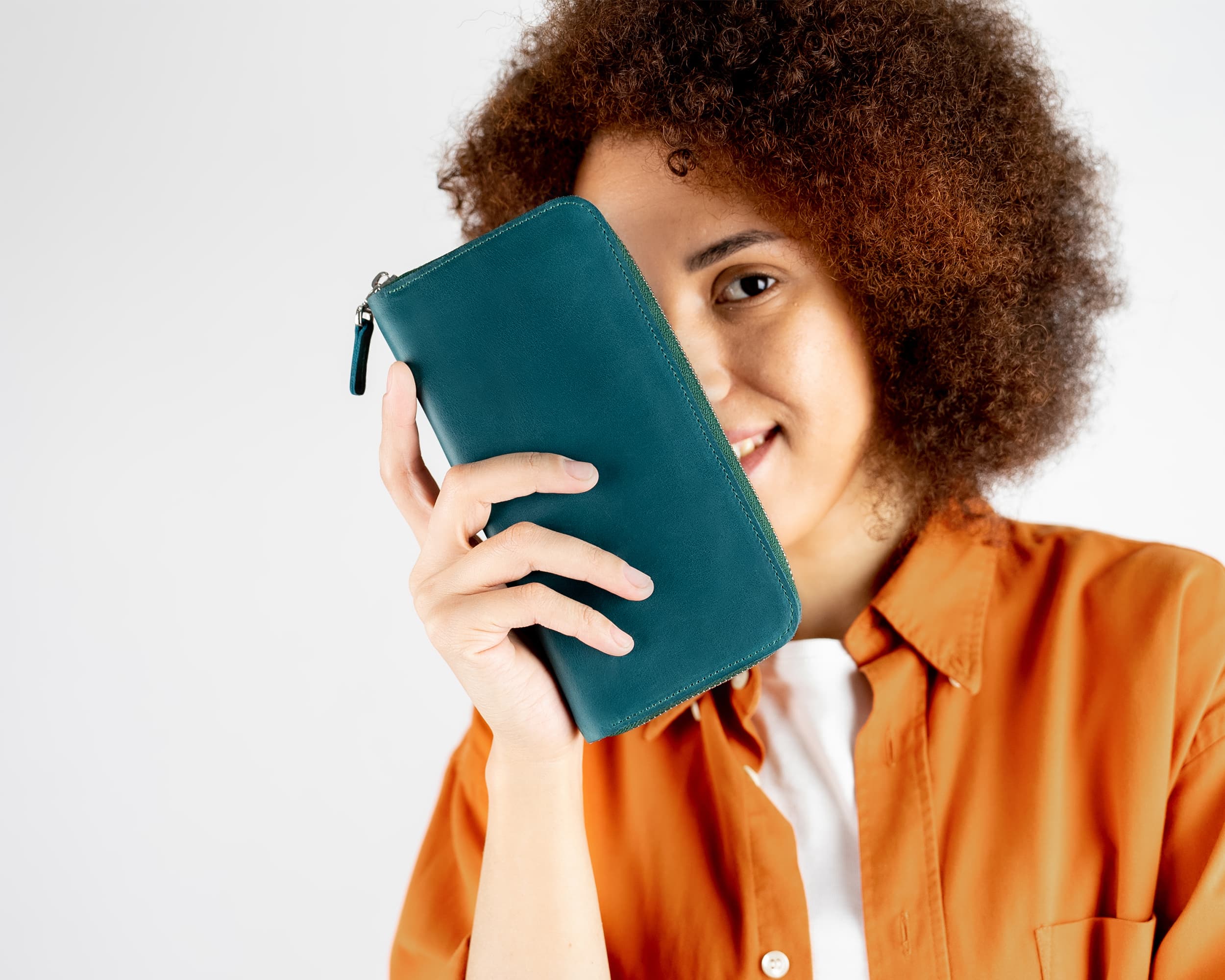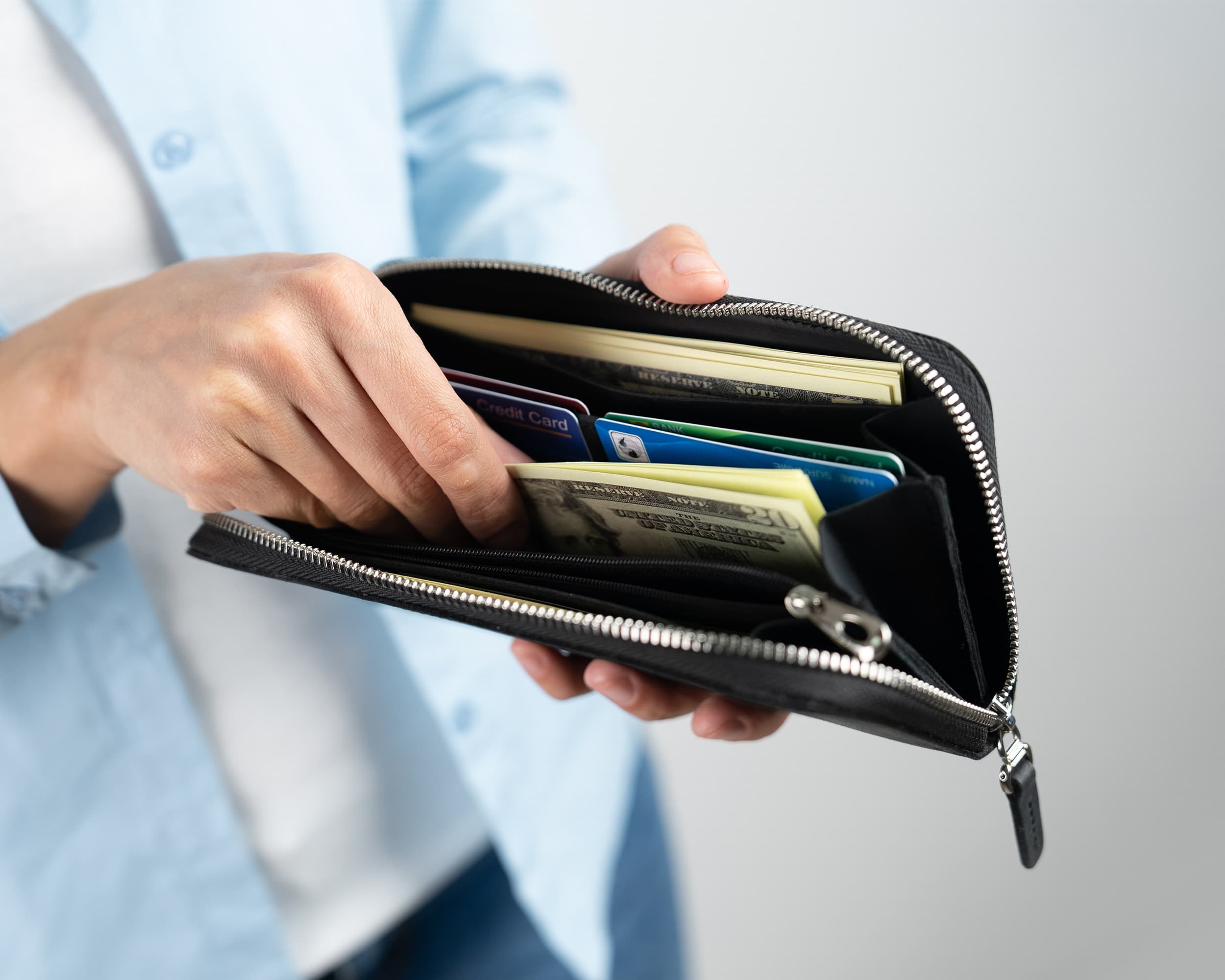 Genuine leather is combined with a reliable zip in one of the most timeless women's wallet styles to guarantee resistance, durability, and protection for your belongings, the comfort of use, as well as ease of care.
Despite the minimalistic silhouette, this versatile accessory will impress you with its limitless functionality. It has 8 compartments for credit cards, a zippered pocket for coins, 3 bill compartments, and 2 additional side pockets for other personal items. For example, you can always carry photos of your beloved ones, some notes, amulets, or anything else that brings you pleasant memories.
The wallet also has enough storage space for your smartphone, which will be a considerable bonus. It guarantees, firstly, the safety of your device and, secondly, it's a great solution to the problem of the lack of pockets on clothes or room in the bag.
How to make the right choice between different wallet types?
Our women's leather business accessories serve to make this seemingly impossible issue of how to choose women's accessories, and, in particular, how to choose between endless types of women's wallets, a breeze for you.
Thanks to many years of experience, we have achieved this level of quality, practicality, and the uniqueness of women's wallets so we`ll be happy to advise you how to pick up the best leather wallets for women if you are tired of cheap accessories made in China.
Quality of material and hardware
These are the aspects that directly affect the durability of the wallet. Poor-quality material can cause peeling and cracking, which will make you lose the slightest desire to get your wallet out in public, paying in a store or cafe.
Have you ever dealt with a cheap zip on your wallet? I hope not, because it's not only inconvenient but also dangerous. Trying to open a stuck zip in the hope of getting the bills out, you may hold up the line behind you, annoying everyone around you. Or, a zip may tear paper bills, jamming them halfway. Does the zip not close completely or just keep being loose? This is reasonable, then, for you to replace a wallet, as this way you can lose money or attract attention to those who like to steal on public transport.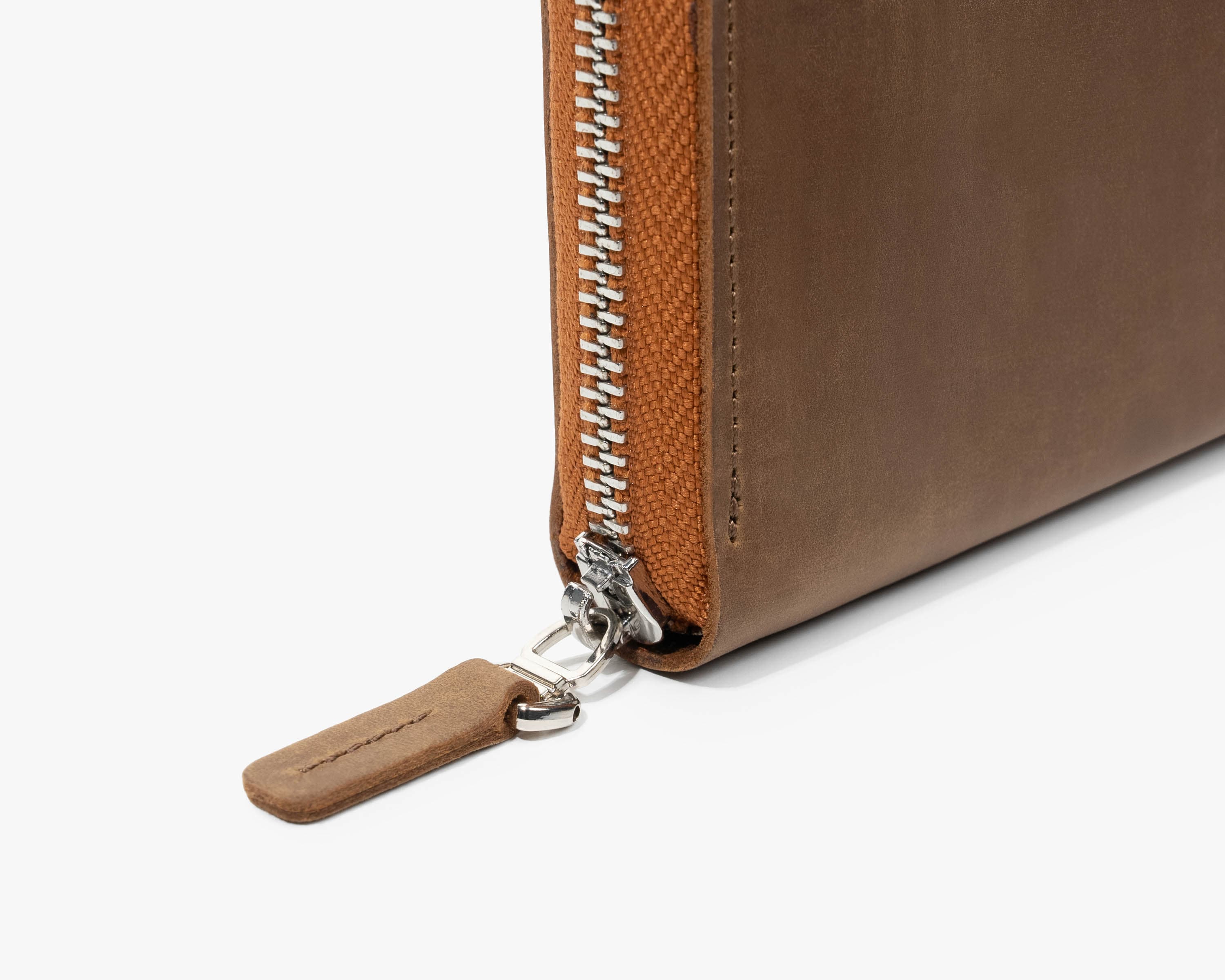 Carefully selecting and testing genuine leather and hardware, we guarantee long-term wallet reliability, durability, and comfort for daily use. A high-quality zip slides smoothly, giving you quick but secure access to valuables.
Hand-crafted from Crazy Horse leather, our popular women's wallets will be pleasant to touch due to their smooth texture, delighting you with a unique patina and ease of care. If your wallet gets dirty, you can wipe it with alcohol-free wet wipes (baby wet wipes) and make it look even better with a small amount of hand cream and a dry cotton cloth. Learn more about simple tips on the care of leather goods so that your new wallet remains the same brand new for many years ahead.
Functionality
You should think in advance about what you most often carry with you and what you expect from your new wallet. A lot of functional options mean a lot of issues when choosing.
That's why we have developed one of the most versatile types of wallets for ladies who have a tight schedule. It holds everything you need: bills, credit cards, coins, documents, a smartphone, and other personal items while remaining as slim and compact as possible without taking up much space in a leather crossbody bag or a carry-on.
Simple design
The simpler the wallet is, the more convenient it is, because you can easily fit it into your lifestyle, no matter what look – business, romantic, casual, sporty – you would choose for a new day. Classics will never go out of fashion, and such a wallet will never be a shame to reach for at the checkout.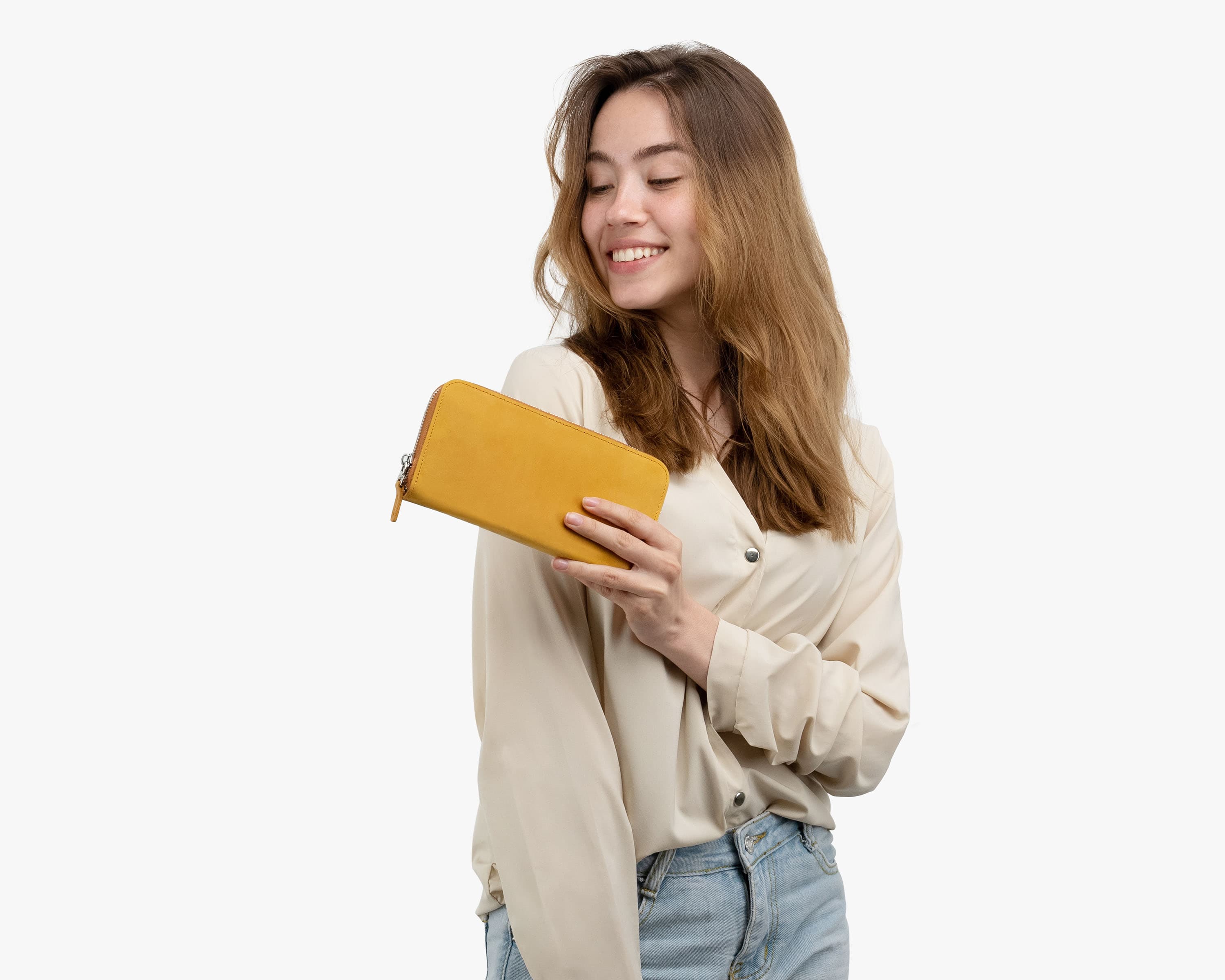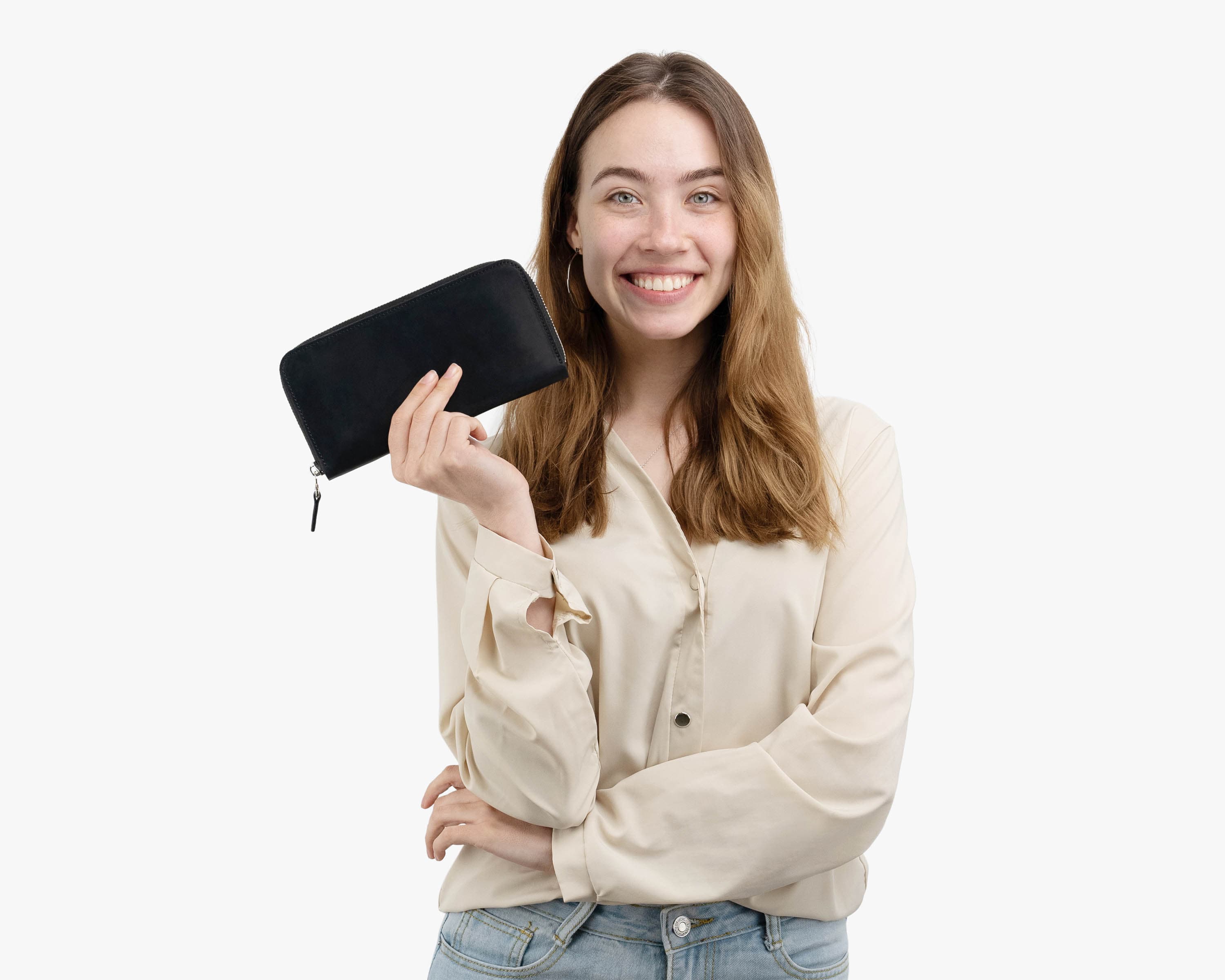 Color
Pay attention to your preferences. Women's wallet – this is not an accessory you have to select for the wardrobe or palette of all your bags. This is the accessory that should set the mood for the whole day, give confidence and inspire both you and the people around you.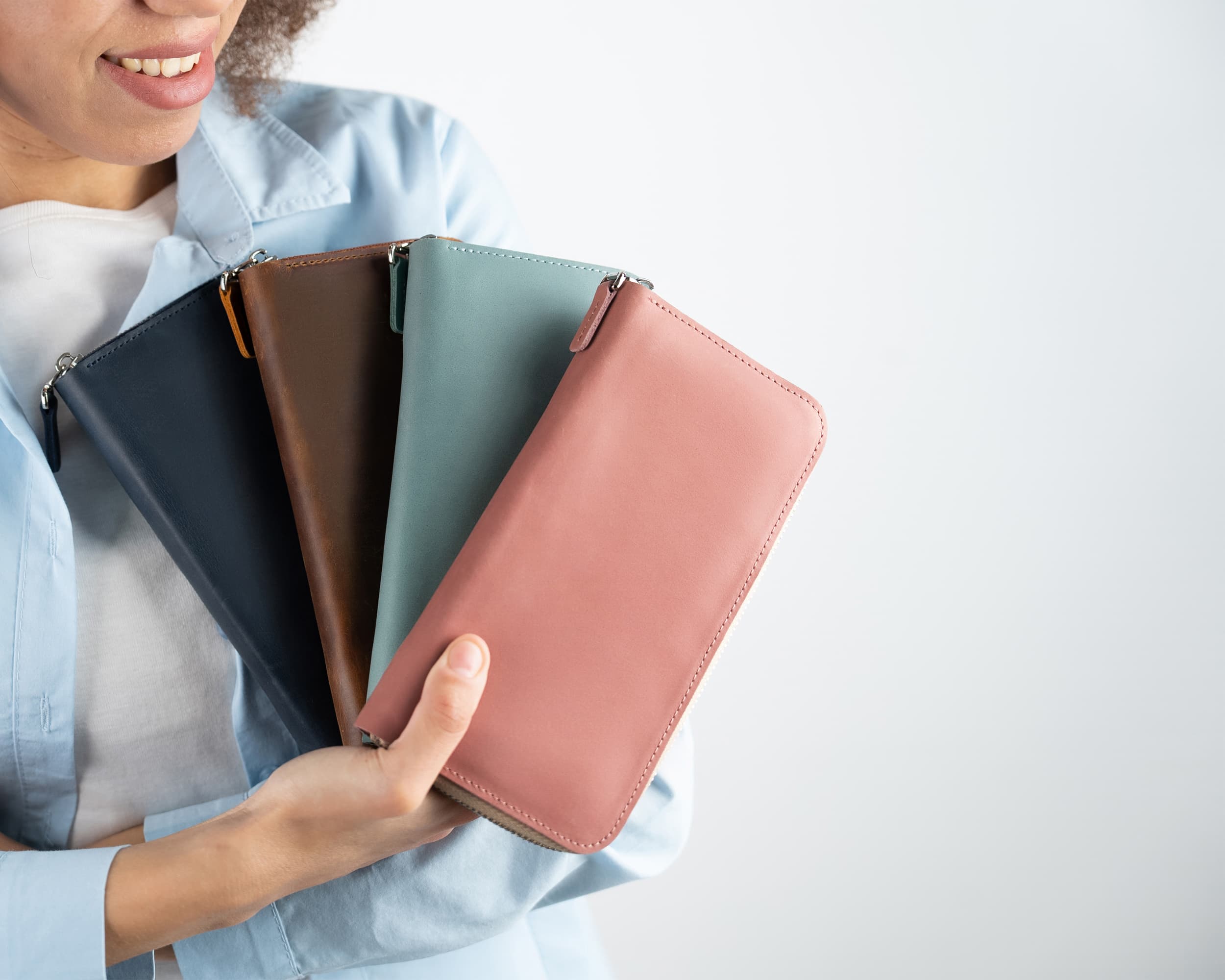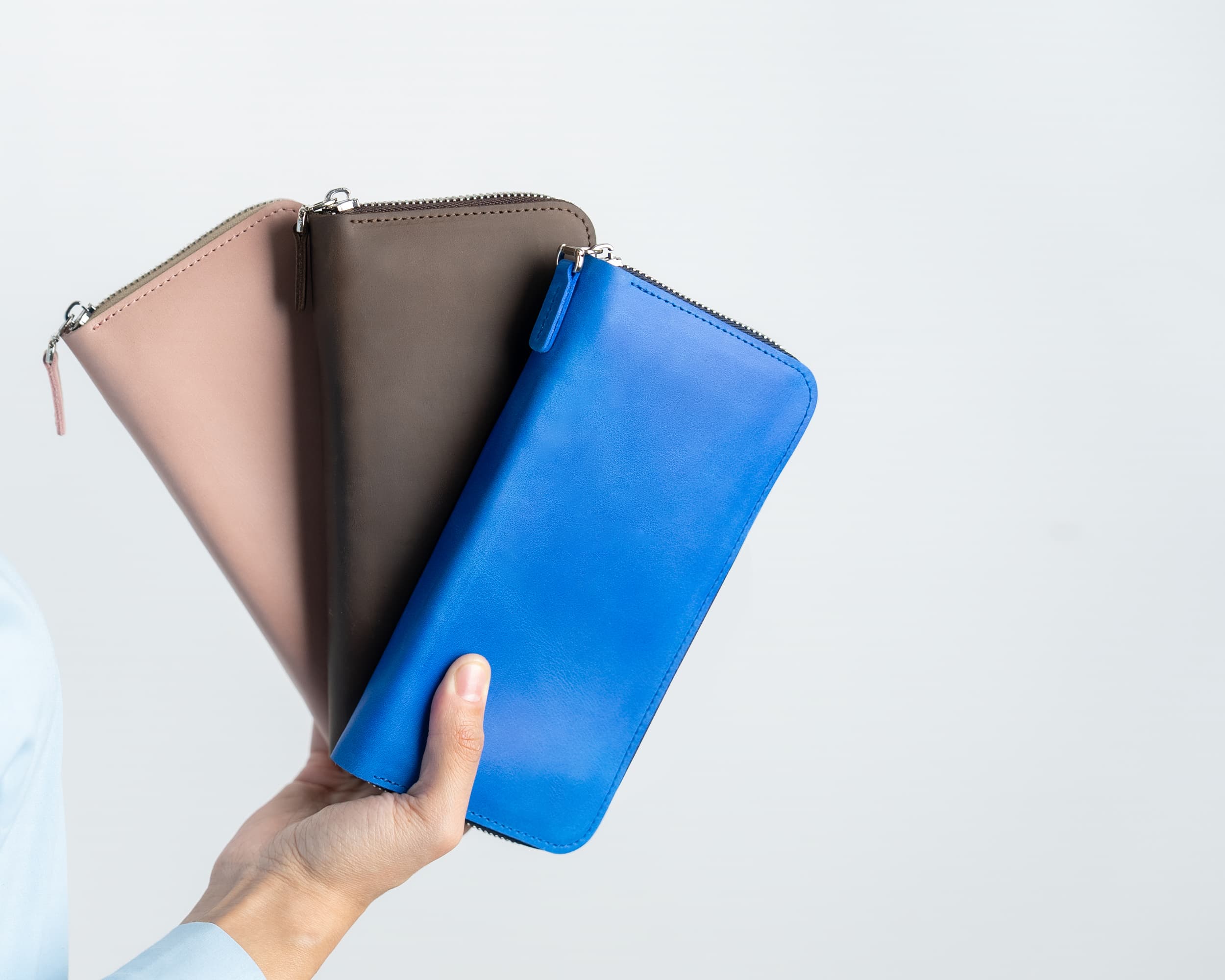 Our zip wallets come in a rich palette to suit every taste. You will find wallets in delicate shades of pink, blue, sangria, bright colors of green and yellow, natural deep colors of brown, as well as classic black.
Possibility to order a custom wallet
Trivial prints or rhinestones are a thing of the past. And now we need new ways of expressing our personality, manifested in the EDC. And the chance to personalize your wallet is a great solution and a powerful argument in favor of our wallets.
Handmade designs and advanced hot stamping techniques allow you to make the wallet something special, the reflection of your inner world, professionalism, and the embodiment of your refined taste. This personalized accent will not disappear but will look crispy and visible for many years.
Here is the space for your imagination – outside the wallet, you can add initials, a name, or some phrase close to your heart that will motivate you to new achievements throughout the day. The main thing is that the text length should not exceed 12 characters because otherwise, the text will not fit.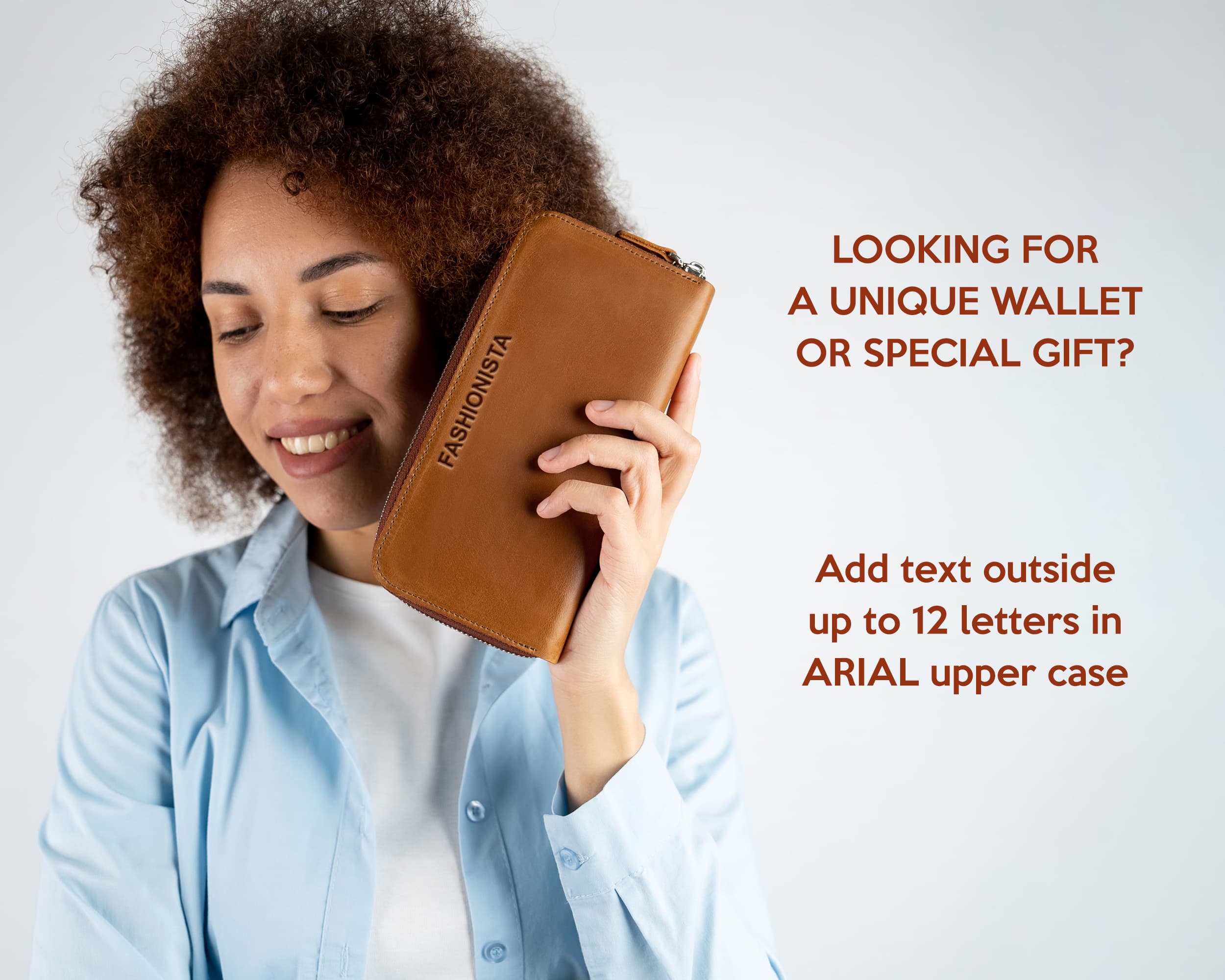 By the way, if you are still hesitating about whether to add text to your wallet or not, then, don`t, because a custom wallet will be an original gift for a woman who appreciates not only the quality and practicality of accessories, but also the attention to detail, her personality and your desire to surprise her. For a birthday, anniversary, graduation, Mother's Day gift or just for no reason – such a gift will melt her heart. Such a gift your friend, girlfriend, wife, mother, or sister will carry with her every day and always remember about your care.
If you still haven't found the answer to your question on what to pay attention to when selecting a wallet, we invite you to read more about how to choose a wallet.
To sum up
In the developed modern world, where more and more new types of wallets for ladies are constantly created, you can get lost and catch 22 situations when choosing an accessory. But finding a good wallet that you can rely on is a good decision.
Still, finding a good wallet is not this challenging, and with our collection of women's wallets, we strive to prove it. Genuine leather, high-quality hardware, a little magic of handcrafting, the final touch of personalization: and voila! Hidemont wallet is the wallet you've been looking for so long.