She is tender, wise, caring, generous, sincere, fair, hard-working, and the most beautiful woman in our life. Despite all contradictions or arguments, our mother is the only person who can set a role model for us, the only person who loves so purely and unconditionally, and the only person who`ll be always by our side when the whole world is against us. Our mom is our first true friend, our best friend, our forever friend. A person who has given us so much and who deserves even more, not only on Mother`s Day. On this special occasion, it's always a pleasure for us to show unutterable gratitude for her love and constant support, but sometimes, when we run out of Mother's Day gift ideas, we`re afraid of not living up to her expectations.
This lovely holiday is coming, so, for sure, it's just high time for simple pieces of advice on how to choose lovely Mothers Day presents for your dearest mommy, grandmommy, mommy-in-law, or mommy-to-be.
In this article, I`m going to offer the best Mother Day gifts ideas that will touch her heart, always remind her of you, and make her feel very special, cared for, and loved. Also, I`ll be glad to provide a comprehensive guide on the leather accessories by Hidemont handcrafted for modern ladies and help you out in case you find Mother's Day gifts shopping a time-consuming and nerve-racking task. And, just between us, I`d like to share my tricks of selecting and preparing a gift for my dearest people that, based on my experience, have always been well-received and memorable.
ADVICE #1. CONSIDER MOM`S HOBBIES AND INTERESTS
Even though this idea may seem too trivial or boring, you`ll never be wrong in choosing good Mothers Day gifts that are directly connected to what she`s dedicated her life to or to activities she's crazy about.
Best Mothers Day gifts for adventurous mommy:
She`ll love a leather luggage tag featuring a lightweight design, quality finish, and solid hardware. The tag is sold with 2 blank paper address inserts. Coming in smart colors and with a safe leather buckled strap, this accessory will become a stylish and handy addition to a backpack, suitcase, or carry-on. Ensuring your mom`s personal details are securely accessible, a travel tag has a clear window hidden under a buckled leather flap.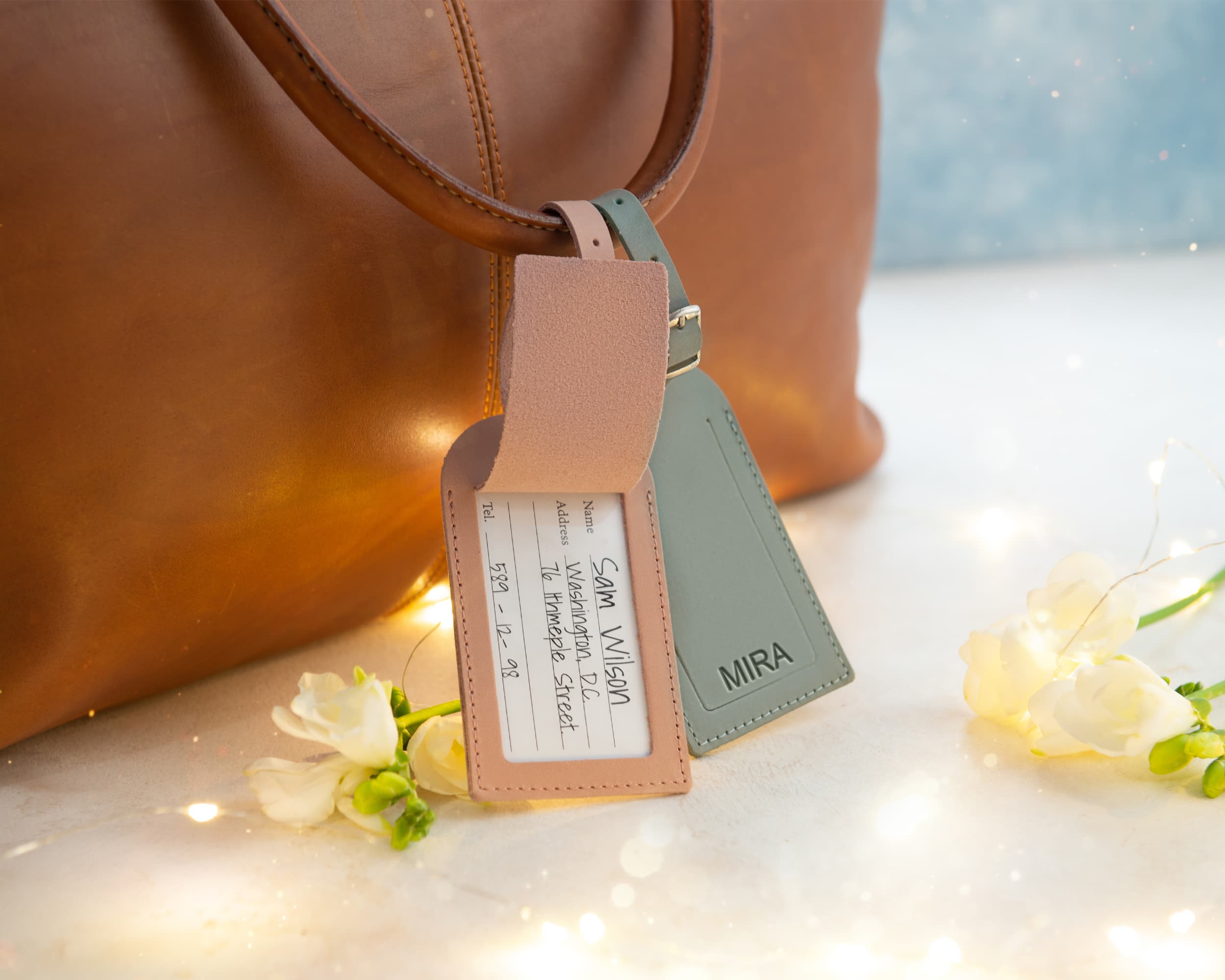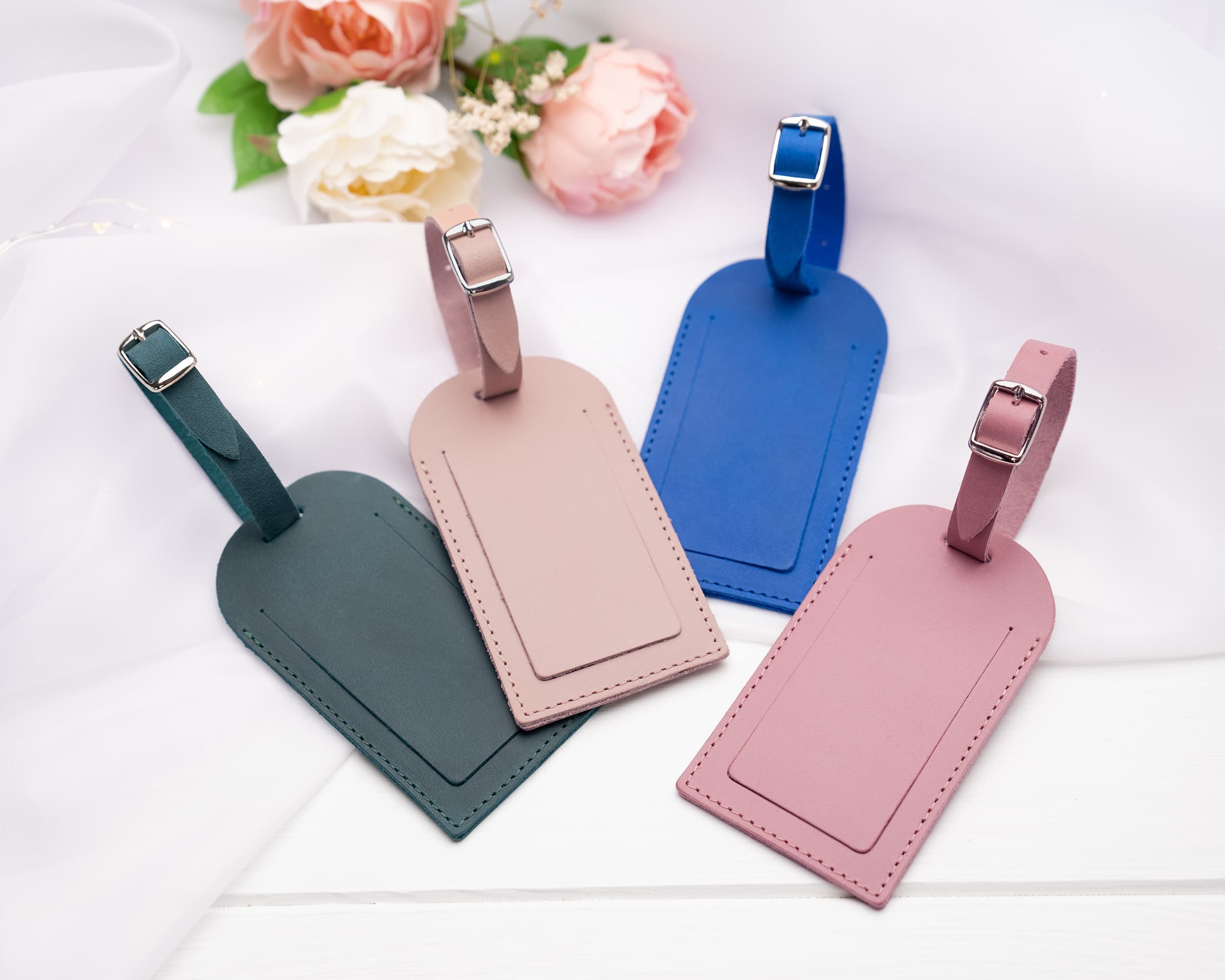 Getting a cute leather passport cover, she`ll upgrade her Instagram or TikTok with cool photos and videos of a boarding pass and passport with the airport panorama in the background. Available in different designs, Hidemont's sleek leather passport covers offer a wide range of functionality so that you'll pick the great gift, perfectly suiting her needs. Explore further how to choose a passport cover.
Idea! When wrapping a gift, put inside some small favorite photos with her. It`ll just melt her heart.
Give her a practical backpack so that she can bring you a lot of souvenirs from overseas and have essentials neatly packed on the go.
Or by buying her a ticket to the place she hasn't been yet, you`ll make the most unforgettable family holidays.
Great Mothers Day gifts for mommy who likes reading:
Don't hesitate to please her with a leather eyeglasses case. Hidemont personalized glasses cases are made by our artisans` careful hand from full-grain vegetable-tanned leather, finished with saddle stitching, and fire-branded with quality and passion – the design that guarantees it`s a tested best glasses protector ever with a unique creation story behind it!
Idea! She`ll also adore a set of DIY leather bookmarks. Just get some leather, cut a desired shape, and decorate it with colorful contrasting stitches, sequins, and beads.
Good Mothers Day gifts for mommy who runs a business:
Take care of her agenda, plans, dreams, and groundbreaking projects with a personalized leather notepad cover. They will become your mom's reliable daily assistant, securely keeping her favorite notepad (read on about the types of notebooks), notes on how to grow the business, ideas on how to name grandchildren or draft of an autobiographical book.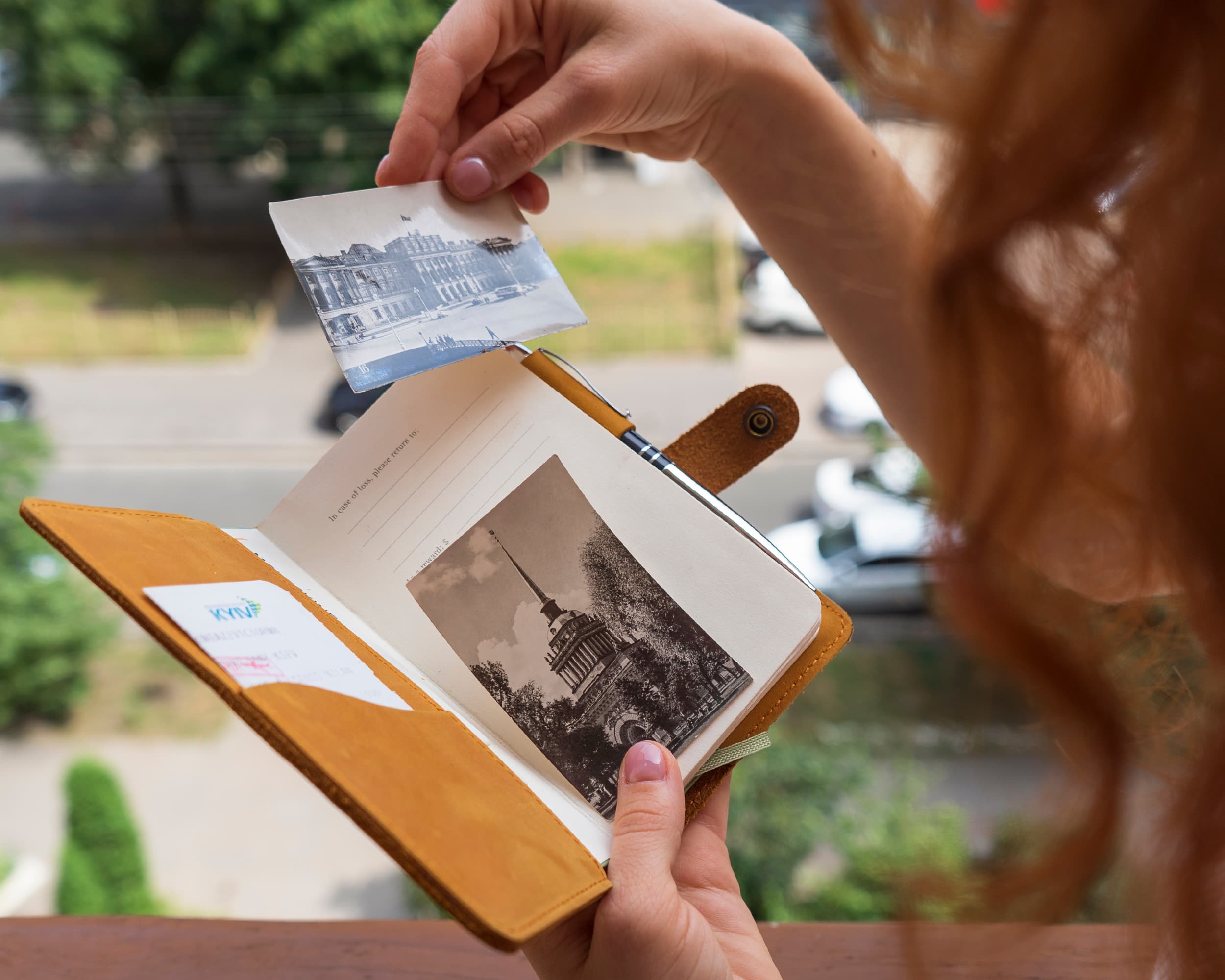 A leather crossbody bag will help her move around the day lightweight and with confidence when meeting with potential clients, shopping, or visiting her friends at the café. Thanks to a generous compartment, your mother will carry as much as needed without being weighed down, like a laptop, books, wallet, snacks, or something delicious for you. Still not sure it's the best present? Check out what 10 shades of feelings a new Hidemont bag evokes!
No doubt, she's not looking for a personalized leather business card holder that fits around 35-40 cards at once, so it`ll be a perfect gift. Having this slim and compact business card holder conveniently in a bag pocket, your mom will surely feel like a big boss (not only at home :)).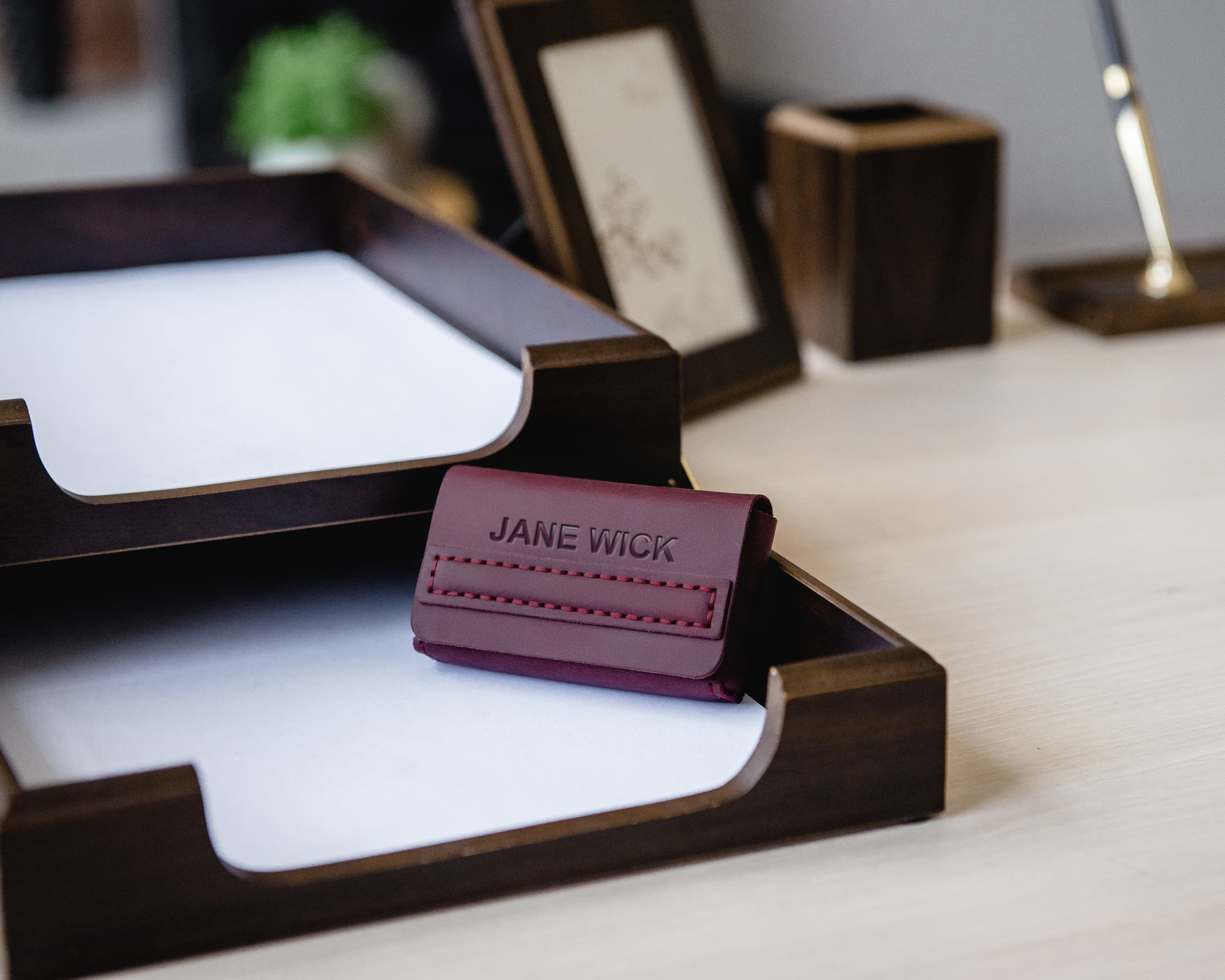 Lovely Mothers Day presents for high-tech mommy:
A tech organizer will become a perfect spot to keep earphones, cords, power banks, and other tech essentials.
Best Mothers Day gifts for mommy who likes to be fit: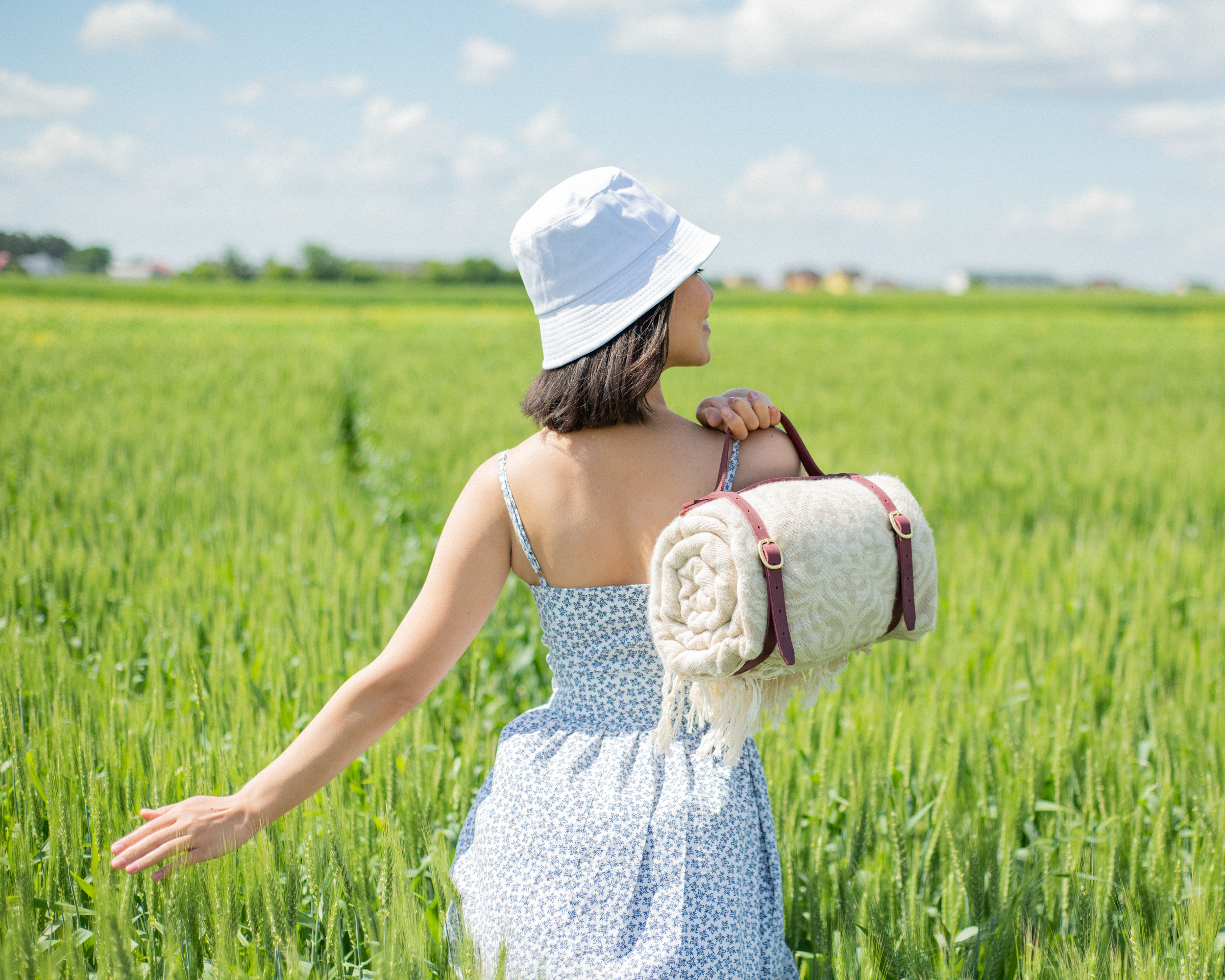 A smartwatch, a quality My Bottle for carrying water with fresh mint or lemon, and leather sneakers will be pleasant tributes to her active lifestyle.
Or you can surprise her with a membership payment in her gym.
Great Mothers Day gifts for mommy – the best cook:
ADVICE #2. THINK OF HER HABITS AND DAILY NEEDS
You`re the one to know your mom's habits and needs, so you can give mom really needed gifts that will make her life stress-free, convenient, and up-to-date.
Satisfying Mothers Day gifts for mom who cannot live without shopping:
Nothing will be better than a leather roomy tote or a shopper. Discover more about the bag world with our ultimate guide to the best totes, making sure you`ve selected fabulous gifts mom will be so thankful for.
A compact but roomy leather wallet will assist her with credit cards and cash at any time when she finds treasures on the shop shelves.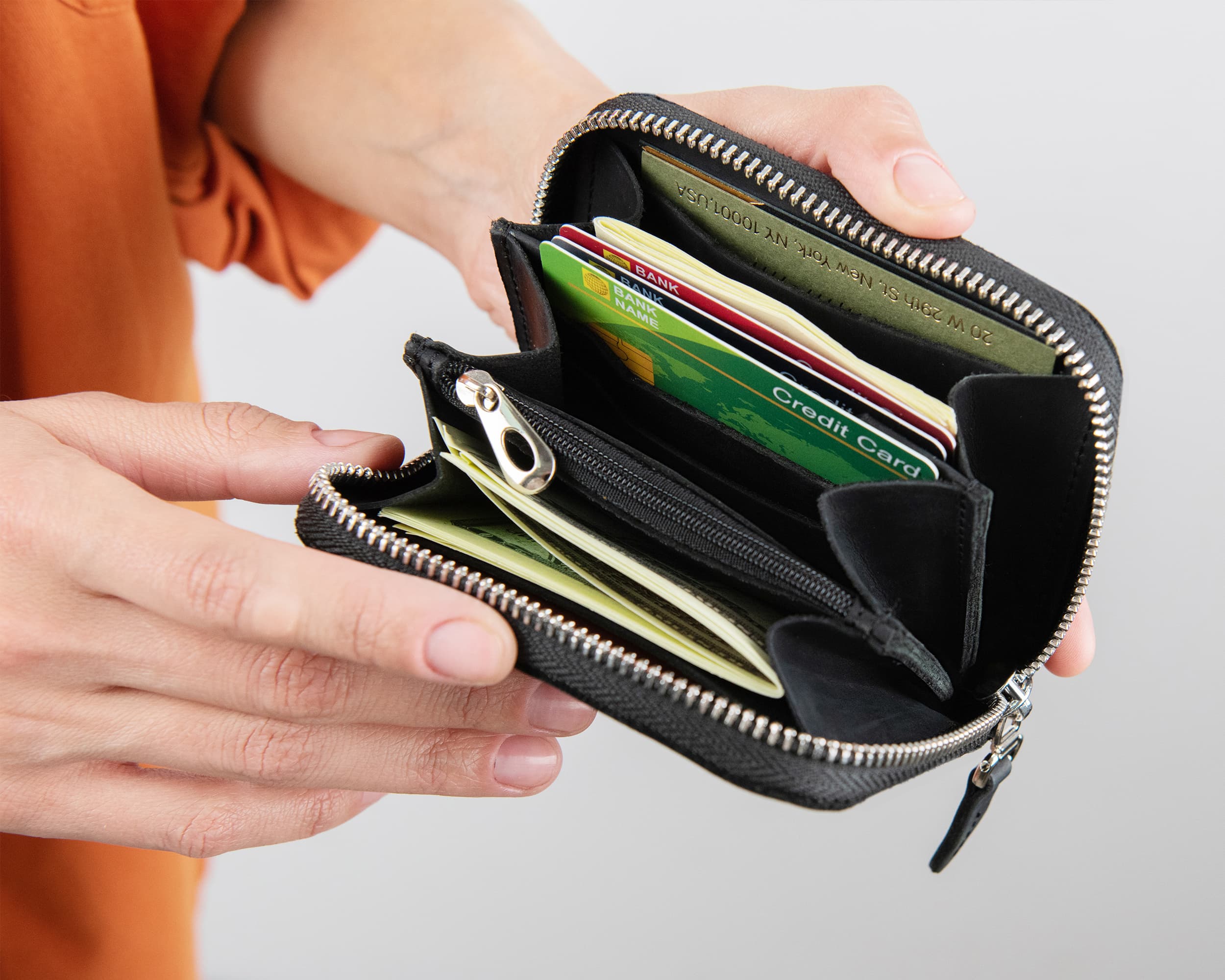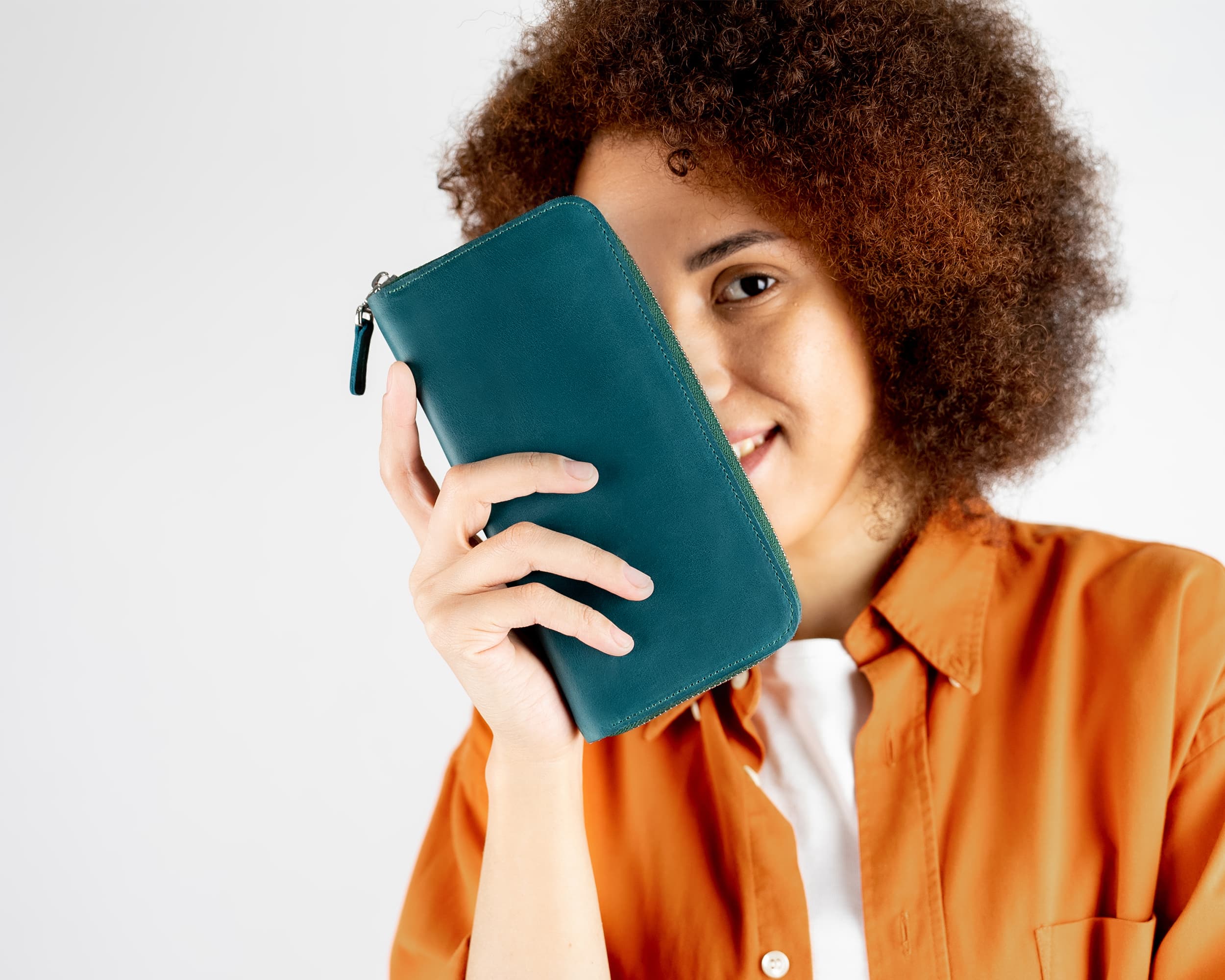 Or feel free to delight her with a certificate in her favorite shop or Hidemont`s e-gift card.
Satisfying Mothers Day gift for mom who can`t live without order:
A leather valet tray will be a great place for daily essentials like key, change, or watch to hang out. Just everything is in its place – what else can make your mom happier?
A soft pebbled leather makeup bag in gorgeous colors will neatly organize and store her toiletries at home and on trips. It also works great as socks or underwear organizer, first aid kit, etc.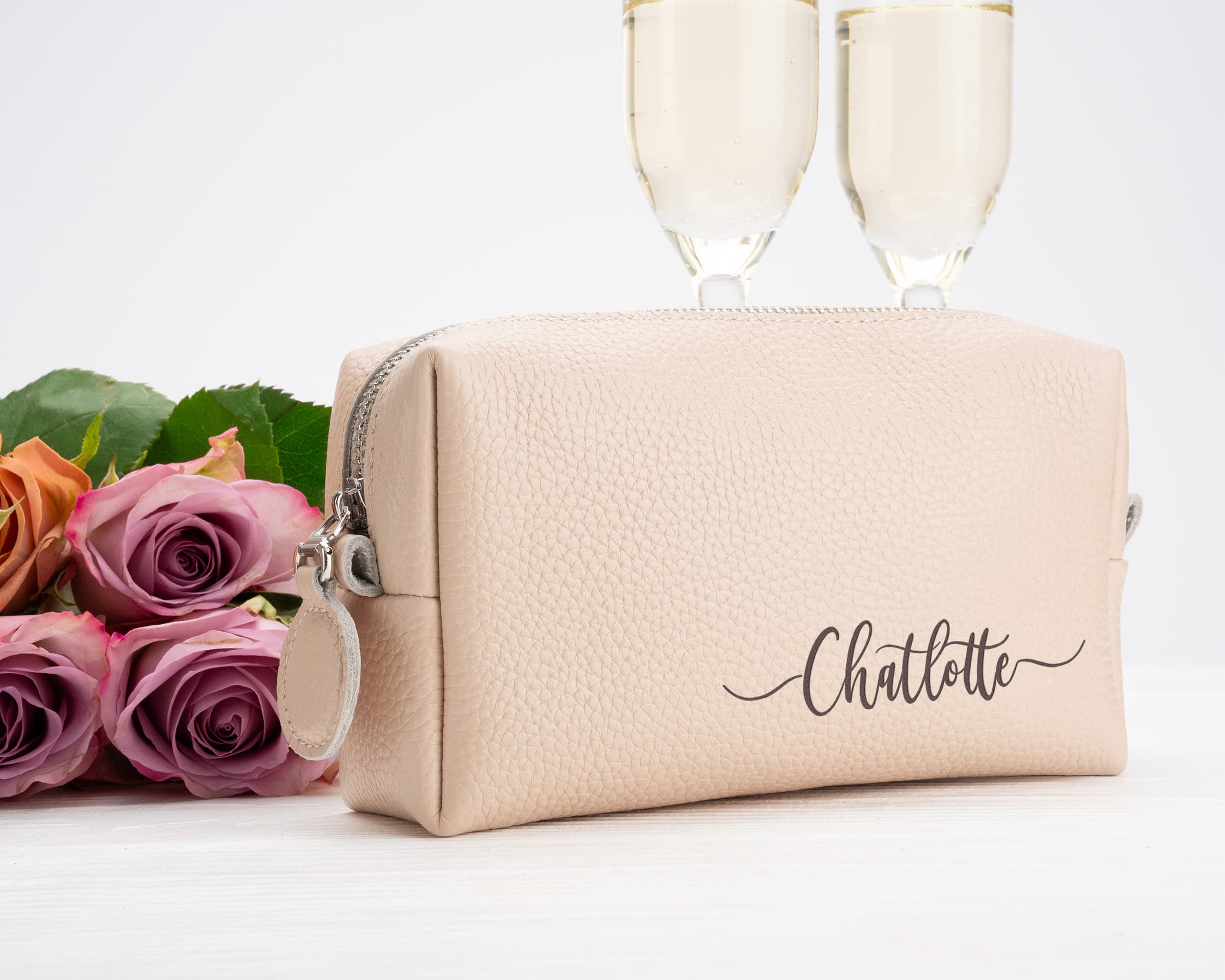 Satisfying Mothers Day gift for mom who likes to lounge and relax in comfort:
Show a token of gratitude with a leather wine carrier to secure her priceless collection bottle of wine.
Getting a leather blanket holder paired with a cozy blanket, your mom will be indulged in making picnics for the whole family.
Idea! Make a picnic for mom at the beach or in the garden. That`ll be a great moment for giving her a present. Or think of other family leather traditions.
Satisfying Mother's Day gifts for sentimental mommy:
She`ll be grateful for a leather keychain customized with an engraved photo reminiscing a cherished moment.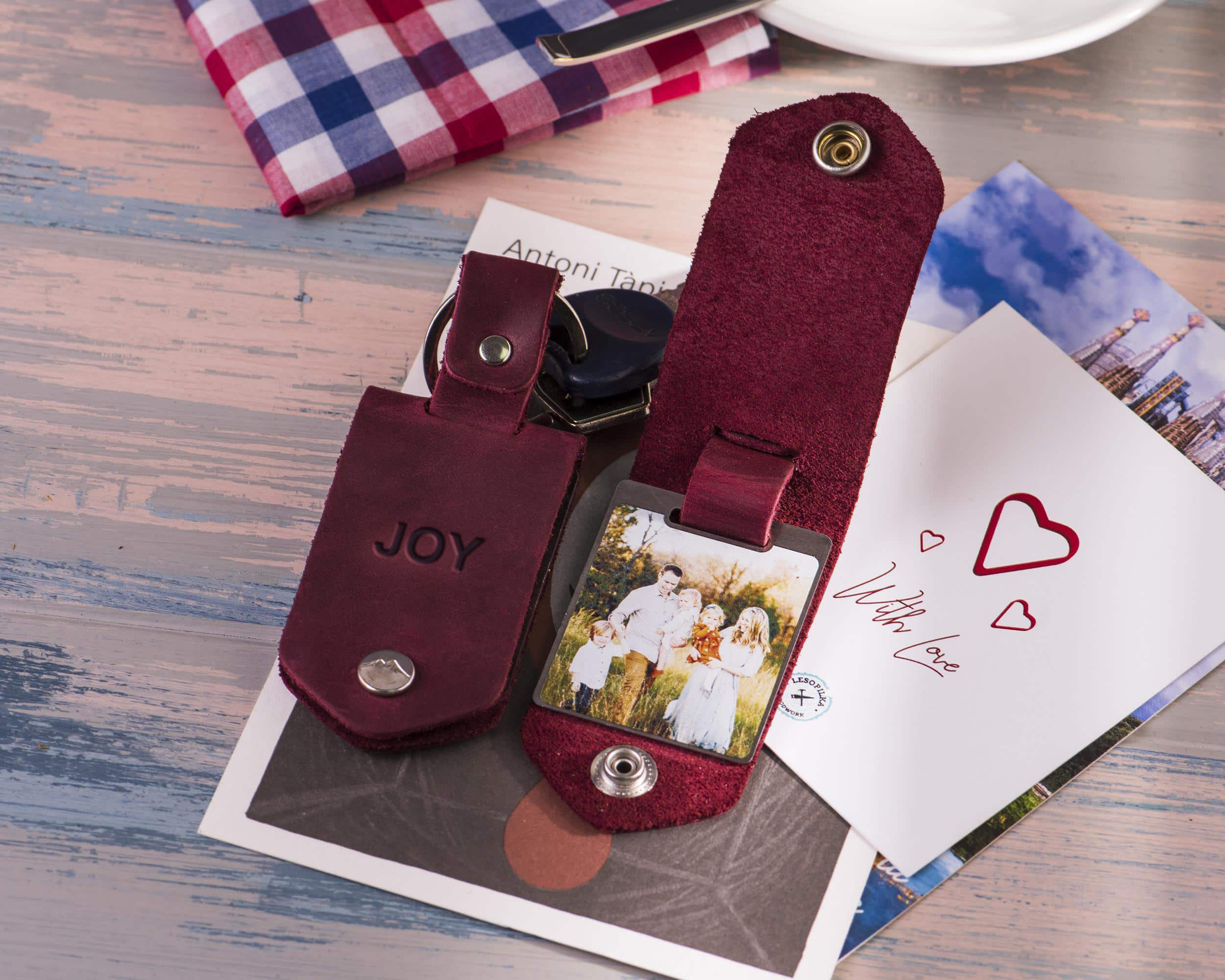 Get a leather cover for a photo album to house precious memories.
Idea! Any handmade creative gift like a video with childhood moments, her portrait, or your thank-you-mommy-poem will be a meaningful experience.
Satisfying Mother's Day gifts for mommy – a pet-lover:
No surprise, any leather dog accessories like a dog collar, a dog leash, a ball holder, a poop bag, etc., or cat collars will make her pets, and thus, your mommy, feel on cloud nine.
MORE PIECES OF ADVICE ON HOW TO MAKE HEARTFELT MOTHER'S DAY PRESENTS
Make a set of presents. If you`re not sure about your choice, it's a good idea to have a plan B or plan C. Combine a main gift with a smaller supplementary gift and satisfying amenities, so that something will be appreciated by her 100%. Discover some best Mother Day gifts ideas, tested by time and my personal experience:
Makeup bag + her favorite lipstick shade (or a quality mascara) + a gift card
OR a leather journal cover + Moleskine + a stylish pen
OR a leather crossbody bag + wallet (or a business card holder) + box of chocolates
OR a leather wine carrier + bottle of wine + her favorite fruits/a bar of chocolate/cheese
OR a plush blanket + a leather blanket carrier + an aroma candle
OR a leather passport cover + leather luggage tag + a bouquet
Don`t forget about nice wrapping, a gift package, or a gift box. Crafted paper with a colorful contrasting bow (for example, yellow wrapping/box with a red bow or green box decorated with a gold/black bow) is the best Mothers Day gifts decoration way.
Don't underestimate the power of personalization – a great way to express your love and care to your world`s best mom without saying a word. Personalized Mother's Day gift ideas, you can find in the Hidemont`s collection, will keep the moments, always reminding her of your deepest feelings.
Make her lifelong dream come true.
TO SUM UP
There are so many recommendations on how to make your Mother's Day gifts shopping much easier and hassle-free. We'll be happy to make this holiday full of everlasting mementos and family warmth.
Our personalized gifts are handcrafted to be not just material gifts but gifts with a story, powerful sense, and devotedness.
The best gift is not about price – it's about attentiveness to detail, awareness of her taste, preferences, things that make her happy, and desire to put a smile on her face. Any activities together, sincere words, and hugs will make the holiday even more significant, and all Mother's Day gift ideas more fulfilling.